Greenway Smart Stove

Biomass cookstove
Energy and Environment
The Greenway Smart Stove is a single burner, all steel stove that delivers 65% fuel savings and 70% smoke reduction. It works on all solid biomass fuels such as firewood, crop waste, animal dung etc. The stove employs a patent-pending reducer cone that induces air for better combustion without any moving parts. It's intuitive combustion mechanism automatically adjusts to the operators' requirements and requires no training or adaptation for usage, thus making it flexible and easy to use.
Detailed Description:
A single burner, high-efficiency cookstove designed for long-term, everyday use. The stove can use any type of solid biomass fuel including, but not limited to, wood, cow dung and agricultural waste. The patent-pending design produces 70% less smoke and uses 65% less fuel than traditional mud cookstoves. It adds convenience to users' lives by reducing the time and/or money they must spend collecting or buying fuel and allowing for a more comfortable cooking experience. It has been tested and certified by the Ministry of New & Renewable Energy (MNRE), Government of India.
Key features:
Durable steel construction
No moving parts
Light weight (4kg)
Portable, bakelite handles
Co-created with consumers
User-approved height
Removes need to blow on fire
Intuitive front-loading hearth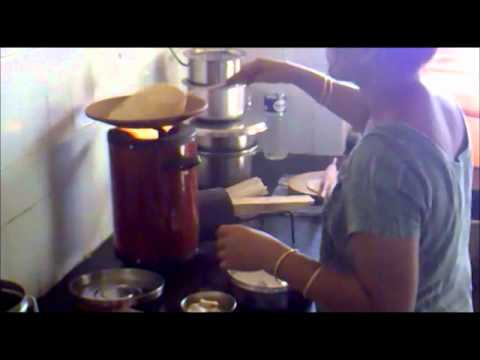 Price Comments:
Minimum order quantity - 100 units
Warranty & Return Policy:
1 year full-replacement warranty.
Additional Information:
Complies with BIS (IS:12152). Emissions of noxious emissions well within nationally and internationally prescribed norms.
Technical Overview:
The product also comes with a grate for holding fuel doubling as an ash remover, handles, screws and a screw driver.
Specifications:
Single burner
Height 12 inches
Stainless Steel Combustion Chamber
Combustion chamber 4.5 inches
Fuel opening 4.7 inches wide/3 inches high
Heat resistant Paint
Bakelite handles
4 point top support that adjust to different shapes and sizes of vessels
Performance Parameters:
Thermal Efficiency – 30%
CO/CO2 Ratio – 0.02
Output Thermal Wattage – 1.2kW
Burning Capacity – 0.8-1.1 kg/hr
Average Product Lifespan:
Available Support:
Training materials and marketing collateral. Demonstration support within India.
Maintenance Required:
This product is maintenance free.
Fire Up Maharastra, India
The Greenway Smart Stoves are used to prepare tea, boil water, and cook, and have reduced fuel consumption by 60%. Women have reported that the base and top of the stove should be bigger, to safely accommodate large pots.