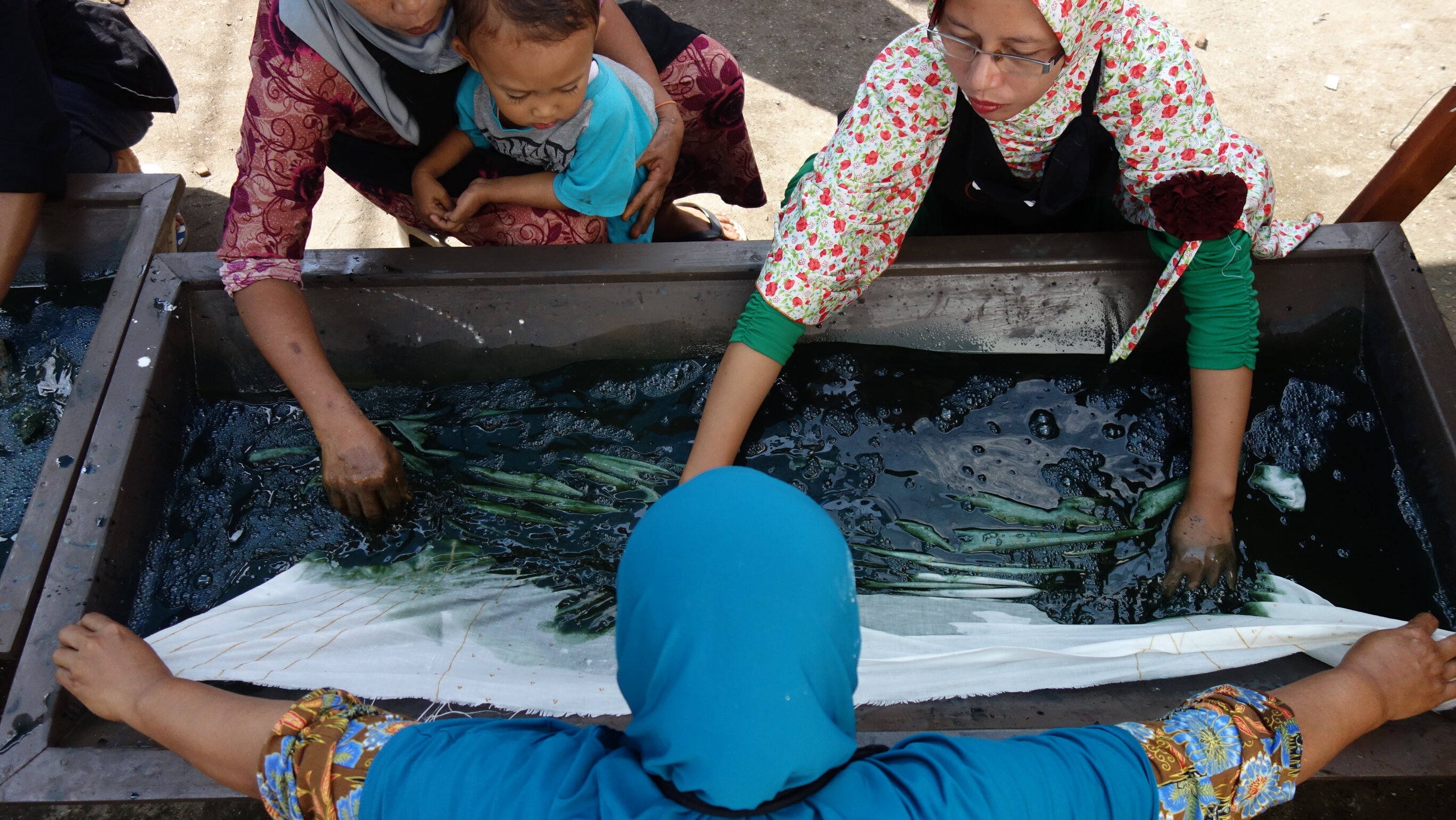 Affordable Batik Wastewater Treatment System
We are developing a simple and affordable wastewater treatment system to be used in batik production that enables wastewater to meet government wastewater standards before it is discharged onto soil.

THE PROBLEM
Batik is one of Indonesia's most well-known traditional heritage products. In the past, batik artisans used natural ingredients to produce beautiful batik textiles, from creating yarn to the dyeing process. Unfortunately, with the increasing demand for batik and modernization of the textile industry, most batik artisans now use chemicals to reduce the effort required in production. The batik wastewater is typically discharged directly onto soil, which harms the environment and contaminates water sources. It has been reported that in East Java there are 9,800 small traditional batik businesses that do not practice proper wastewater treatment (East Java Industry and Trade Office, 2018). This trend may lead to significant environmental risks.
The Indonesian government has established standards for wastewater in order for it to be discharged safely onto soil or into rivers. However, with limited law enforcement and monitoring systems, few batik artisans comply with these standards. Due to the relatively high cost of infrastructure, only a few places in Indonesia have proper wastewater treatment plants for community use. In East Java for example, there is no community-based batik wastewater treatment plant. Some areas have attempted to develop water treatment projects but failed because they didn't achieve commensurate results. The lack of infrastructure has resulted in the common practice of discharging batik wastewater onto soil.
THE SOLUTION
Small-scale batik makers typically produce batik in their respective houses with no access to a wastewater treatment facility. We will conduct an experiment to develop and test simple and affordable water treatment to be used at the household level, in order for wastewater to meet the government's standards before it is discharged into the environment.
We will develop a home-based batik wastewater treatment process based on scientific methodologies to reduce the parameters established by the Indonesian government. The wastewater sample will be tested in certified laboratories. If the sample complies with the government's standards, the wastewater can be discharged onto soil without harming the environment.
THE PROJECT RESULT
The result was encouraging. We reduced several chemical parameters in the wastewater such as pH level, color content, Biological Oxygen Demand (BOD), and ammonia (NH₃), in accordance with the government's standards.
However, we were unable to reduce all the wastewater parameters to meet the government's standards.
THE BROADER IMPACT
This experiment provides the first step towards designing further approaches for purifying batik wastewater. Based on the experiment's challenges and recommendations for improvement, the result will lead to us conducting further experiments.
PROJECT COST
Solutions and project implementation
Costs associated with the project implementation and coordination
Costs related with data collection, analysis and report
Contribution to Kopernik operational cost (15%)
For unforeseeable expenses
This project is implemented by Yayasan Kopernik and Kopernik Japan on behalf of our client who funded this project.