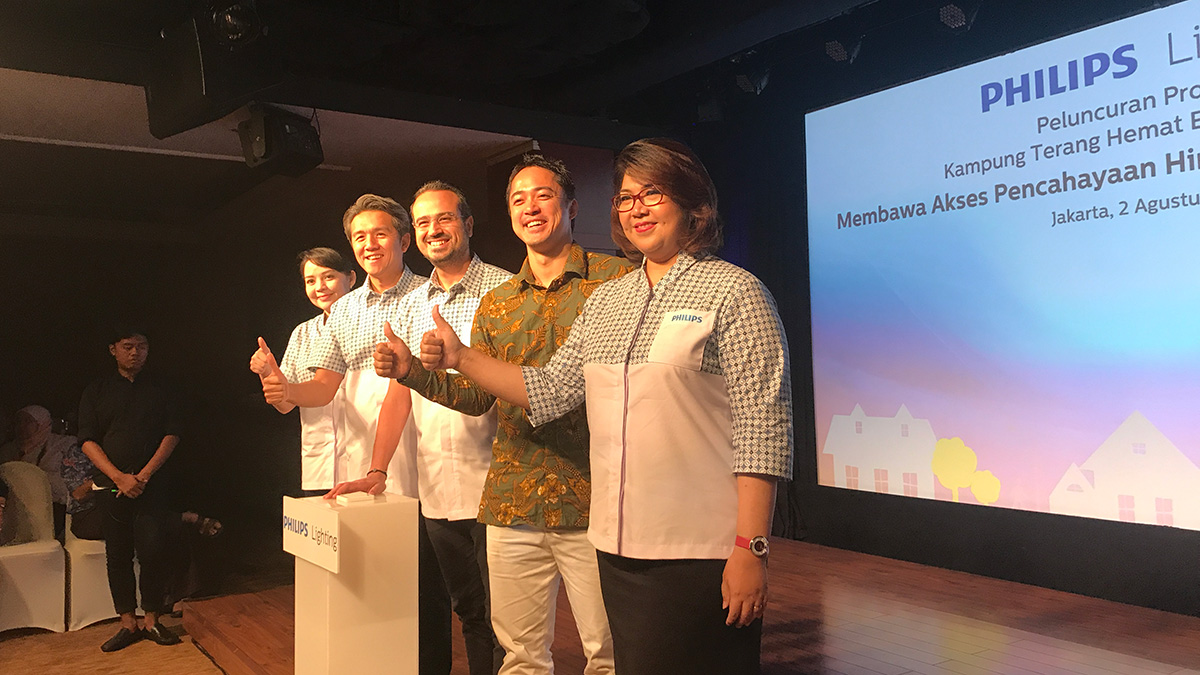 Kopernik and Philips Lighting Indonesia Renew Partnership to Light Up More Remote Villages
Kopernik is delighted to announce a renewed partnership with Philips Lighting Indonesia for the Kampung Terang Hemat Energi (Bright and Energy Saving Villages) initiative. We have been selected for the second time as the implementing partner for the initiative, committing to distribute nearly 1,200 solar light technologies throughout four districts of Indonesia over the next 12 months.
While Indonesia's electrification ratio stood at 88 percent last year - according to PLN, the state-owned electricity supplier - power is still limited and is not reaching the most remote parts of the country. However, through this initiative Kopernik will assist by distributing almost 1,200 Philips solar home systems and solar energy-based road lights in North Sumatera, East Bali, Central Kalimantan and Maluku. People in these remote areas lack access to the PLN supply and currently use alternative lighting solutions, such as kerosene lamps which can be dangerous, emitting toxic smoke and increasing risk of fire.
Kopernik has already begun to complete village assessments with the support of local partners and government representatives in North Sumatra and East Bali to identify the specific communities that will benefit most from this initiative. Both households and public facilities - including mosques, churches and health clinics - will receive solar home systems, and solar road lights will be installed in strategic locations to light up dark streets.
Kopernik partnered with Philips Lighting Indonesia in 2015, distributing solar lighting solutions in nine off-grid villages across three regencies of South Sulawesi. Solar home systems and solar road lighting systems were installed in public areas impacting a population of up to 11,800 people throughout nine villages, allowing children to study at night, midwives to work more effectively, and people to pray together in the mosques at night.
Kopernik is proud to be a part of this initiative. We know that people living in off- grid villages will benefit greatly from this generous initiative by Philips Lighting Indonesia. A launch event is scheduled for August 2017 in Jakarta to promote the project and spread the word about the wonderful benefits solar lighting will have in villages that are yet to be connected with electricity supply in Indonesia.