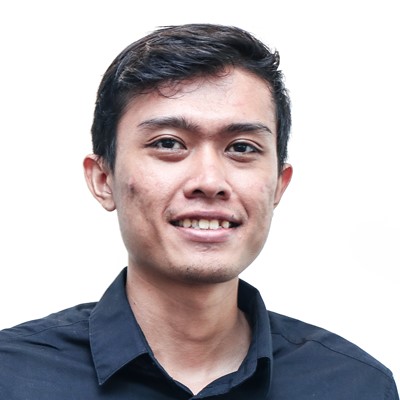 Cokorda Gede Bagus Suryanata
Senior Analyst
With practical experience in design thinking, Cok supports the Solutions Lab team as a Senior Analyst conducting rapid experiments to find solutions that improve the lives of people in the last mile.

Rooted from a design background, Cok believes that a balance between quantitative data and human factors - such as empathy - is a key aspect in understanding communities and their needs. He is well-versed in connecting seemingly unrelated datapoints, stories, behaviors and translating it into insights and solutions. Cok sees himself as a maker who loves to get his hands dirty. He enjoys getting hands-on with the process of manifesting ideas and visions into tangible solutions that are effective and appropriate for the communities in the last mile.

Cok studied industrial design in Bandung Institute of Technology and have been involved in various design research projects and collaborated with several international companies ever since. In his free time, he enjoys afternoon walks, urban sketching and listening to music with weird time signatures.