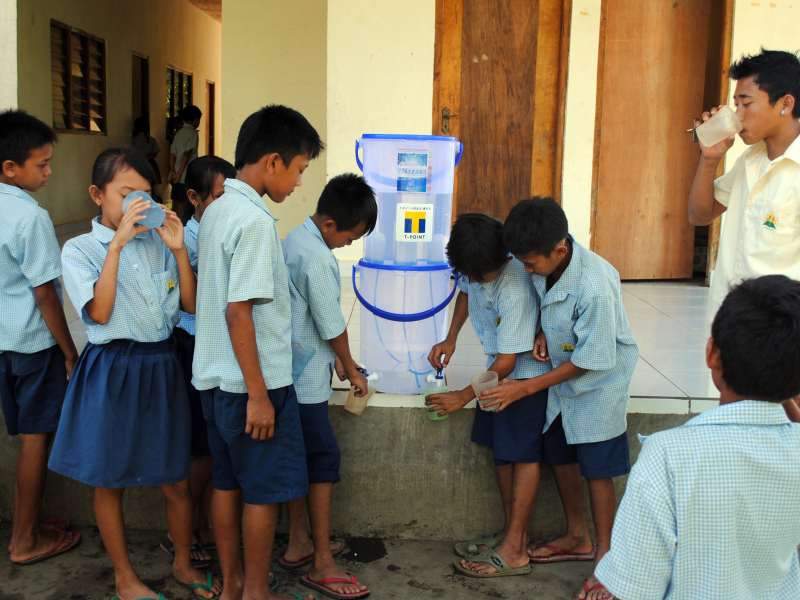 Ensuring Access to Safe Drinking Water with JAL: Drink Up Indonesia Phase Two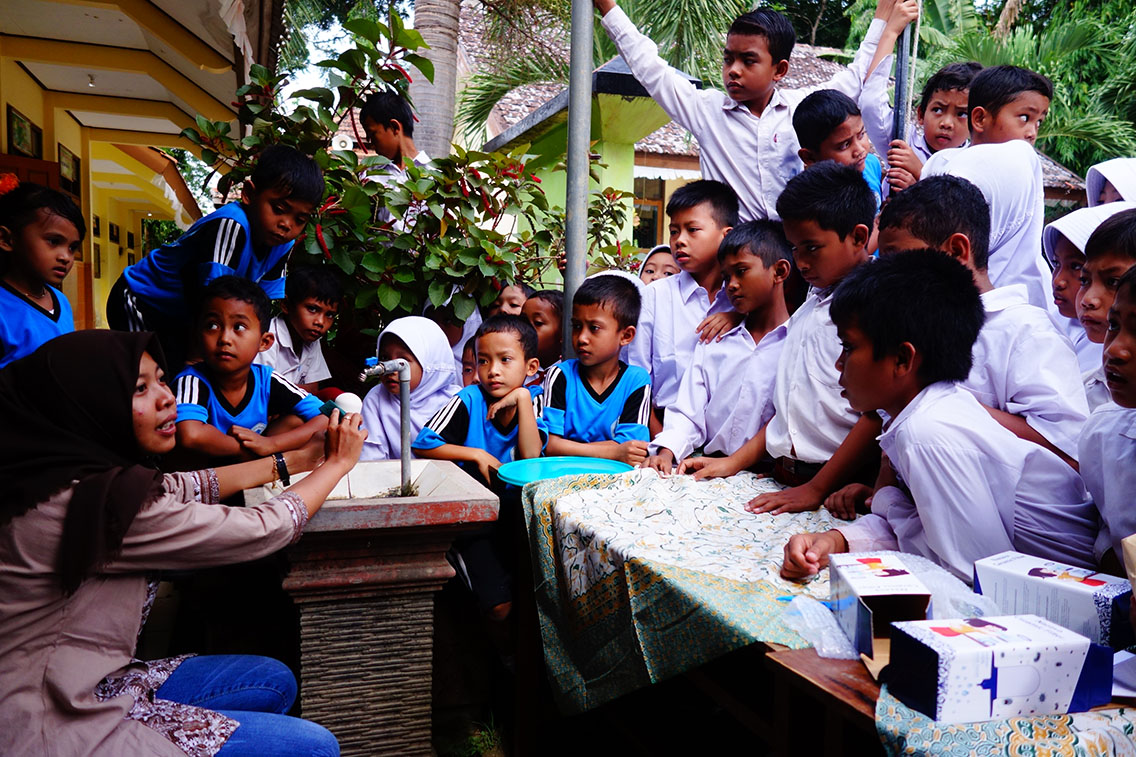 0 people have pitched in
0% funded
The project seeks to ensure safe drinking water for vulnerable groups in the last mile with poor access to water. This includes evacuees displaced due to volcanic eruption, students with disabilities, and children in correctional facilities in Indonesia. Drink Up Indonesia is a project funded by Japan Airlines Mileage Bank members.
THE PROBLEM
Students in the last mile, or the poorest areas of Indonesia, often have limited access to safe, clean drinking water at school. Children may be thirsty after walking to school in the morning, with dehydration leading to trouble concentrating in class. Students may drink unpurified and unsafe water at the risk of stomach aches and waterborne diseases. Bottled water is often too expensive for poorer families or not available at all. To prepare students with disabilities for the future, one of the biggest tasks of special needs education is fostering independence. At school, these students are taught to use utensils, wear their own clothes, and to some extent, prepare their own meals. As safe drinking water is vital for life, these students must also learn to prepare their drinking water. Following a recent volcanic eruption, families in Mardinding Village, Sinabung, have been relocated to a new housing area outside the volcanic red or high risk zone. In their new living arrangements, families must fetch and boil well water to ensure it is safe to drink.
THE SOLUTION
Safe clean drinking water will be made available to students by providing Indonesian schools and Mt. Sinabung evacuees with Nazava water filters.
THE EXPECTED IMPACT
By providing the Nazava Bening XL water filter to vulnerable groups living in the last mile, Kopernik seeks to increase accessibility to safe drinking water and potentially reduce health problems. Drink Up Indonesia hopes to save last mile communities time and money from unnecessary water collection and purchase.
FUNDING INFORMATION
We are grateful to Japan Airlines Mileage Bank members for donating their frequent flyer points to fund this project.
This project is managed by Kopernik Solutions and implemented by PT Kopernik on behalf of our client.