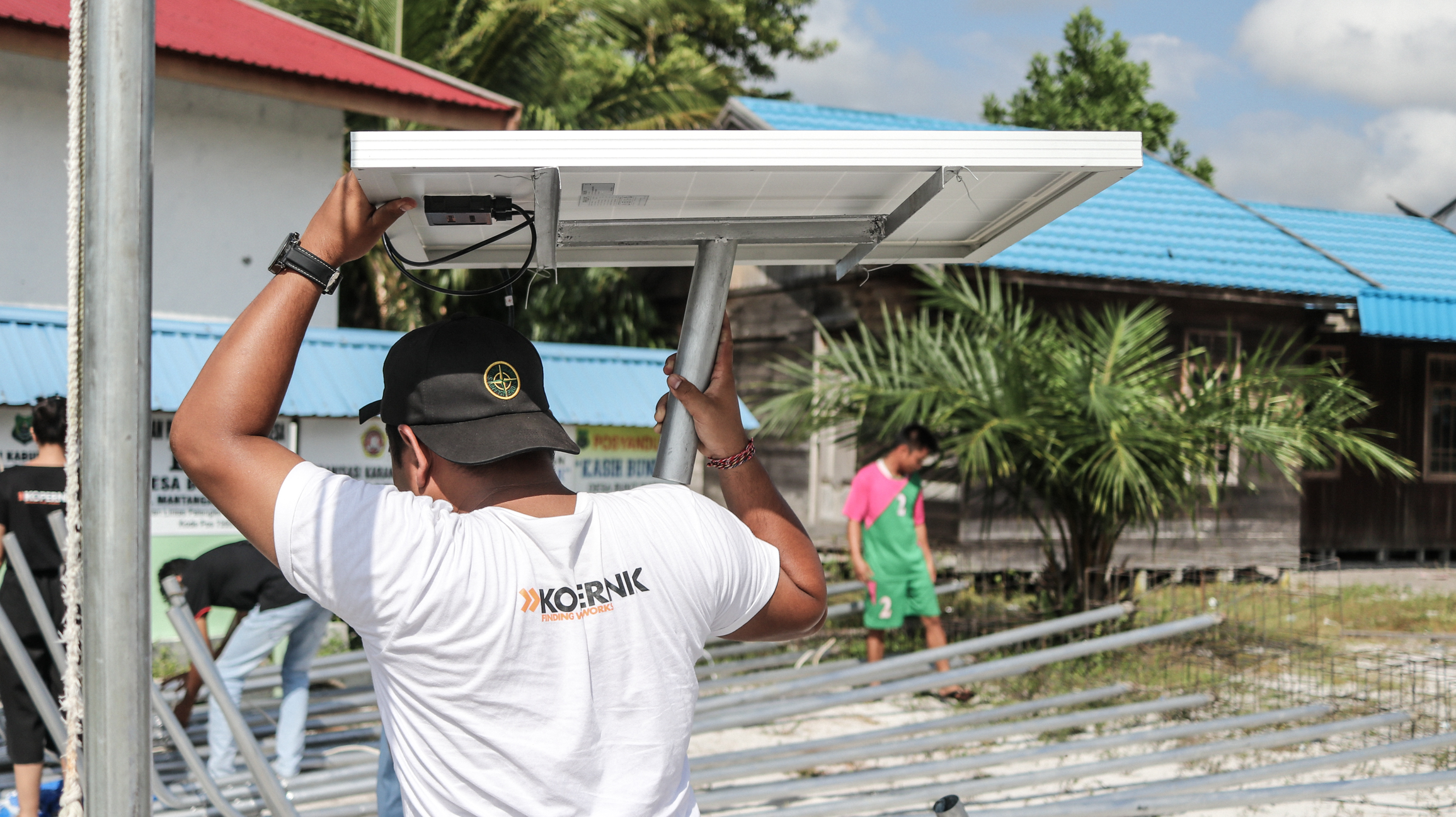 Providing Energy Access: Solévolt Off-Grid Solar System Phase One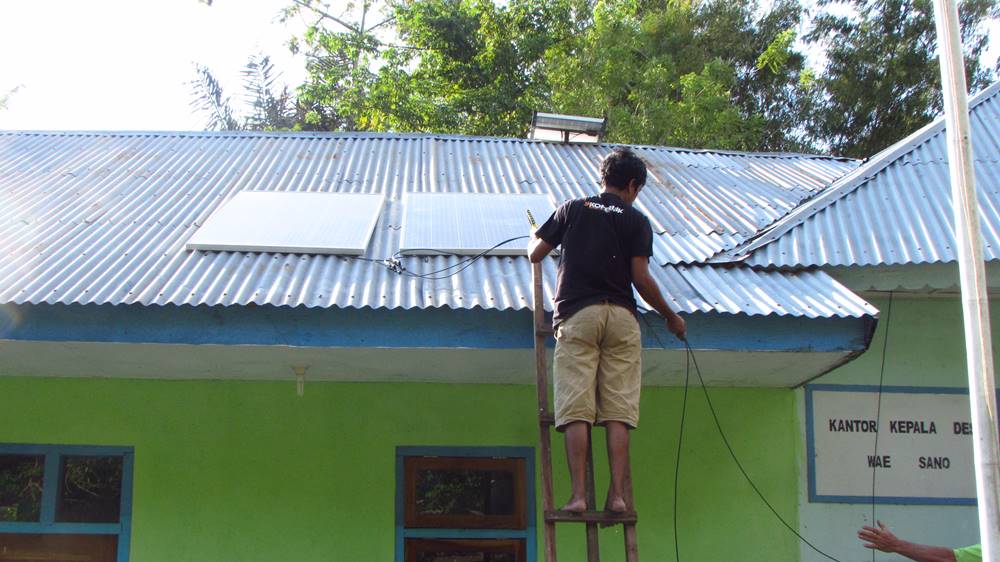 0 people have pitched in
0% funded
In Wae Sano Village, a co-operative which produces traditional herbal medicine known as jamu, faces difficulties in meeting growing market demand because they can not mechanize production due to the village's lack of electricity.

THE PROBLEM
With no electricity, the Tungku Mose co-operative in Wae Sano Village can not upgrade its technology and remains dependant on manual processes. Furthermore, it is difficult for the group to connect with buyers, especially those outside of Wae Sano, as the nearest phone signal is 2.5 km away, which limits sales.
Tungku Mose's productivity would be increased greatly if there was an electricity source that could power lights, a grating machine and a telephone signal router, all of which will aid their production processes and meet growing demands.
THE SOLUTION
Solévolt's Enterprise energy system is a solar powered, off-grid electricity generator and energy storage system. It has the capacity of a 1.2kWh lithium-ion battery and can generate power of up to 500 watts, enough to power a home and small business.
We want to test the Solévolt Enterprise system's capacity to power lights, a grating machine and a telephone signal router in an unelectrified village and test whether energy access will result in any corresponding increase in business productivity for the Tungku Mose group.
We will work with Pak Servas, a representative of the Tungku Mose group, to collect data on the following indicators for one month:
The capacity of solar system to power lights, a grating machine and telephone signal router;

The consumption of electricity per day by the Tungku Mose group; and

The hours per day needed to charge the solar system to meet output needs.

We will also ask Pak Servas about the system's ease of use and the required technical knowledge and maintenance. Additionally, we will collect data on production capacity and products sold before and after using the Solévolt system to see if electricity provision has assisted Tungku Mose in expanding its business.
THE EXPECTED IMPACT
We are helping traditional herbal medicine producer in Wae Sano Village who currently faces production limitations due to a lack of electricity and phone signal. This project is one of Kopernik's experimentation projects, a series of small-scale, low-investment tests of simple ideas with the potential to reduce poverty.
PROJECT COST
Project Implementation & Technology
Costs associated with project coordination and the technology
Costs associated with data collection and analysis
Cost of transferring payments internationally, processing online donations (5%) and a contribution to Kopernik's operational costs (15%)
This project is managed by Kopernik Solutions and implemented by PT Kopernik on behalf of our client.