Rohingya Refugee Crisis Emergency Response Phase One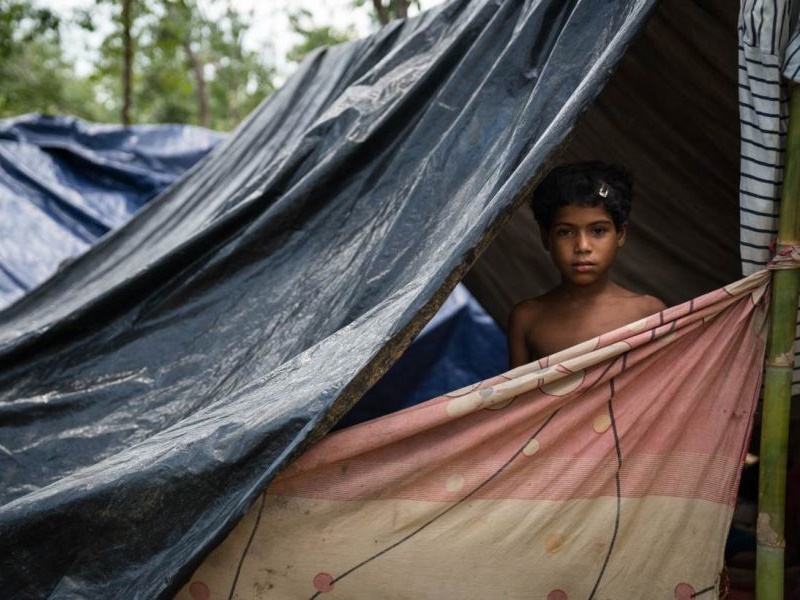 60 people have pitched in
22% funded
Help provide health services, communications networks and light desperately needed for Rohingya refugees fleeing to Bangladesh.
THE PROBLEM
According to the Inter Sector Coordination GroUp (ISCG) Situation Report dated 24 September 2017, violence in Rakhine State which began on 25 August 2017 has driven an estimated 436,000 Rohingya refugees across the border into Cox's Bazaar, Bangladesh. The speed and scale of the influx has resulted in a critical humanitarian emergency.
ISCG report that, "The people who have arrived in Bangladesh since 25 August came with very few possessions. They have used the majority of their savings on transportation and constructing a shelter, often out of no more than bamboo and thin plastic. They are now reliant on humanitarian assistance for food, and other life-saving needs. In some of the sites that have spontaneously emerged, there is no access to water and sanitation facilities, raising the risks of an outbreak of disease. The Rohingya population in Cox's Bazaar is highly vulnerable, having fled conflict and experienced severe trauma, and now living in extremely difficult conditions."
THE SOLUTION
The 400,000+ Rohingya people in Cox's Bazaar are all living on an empty plot of wetlands and will remain there for the foreseeable future. The conditions are extremely difficult, made more so by the monsoon rains. Energy is not available to this growing group meaning that they are living in the dark, clinics cannot cool medicines or see patients at night, families cannot charge their phones to locate loved ones, and women and children are at high-risk at night.
THE EXPECTED IMPACT
Solévolt's Enterprise Expansion solar energy systems will be used by two of IOM's Kutupalong Clinics. The systems will be received and installed by our local partner, BPO Data Exchange, while the use of the systems will be overseen by IOM who are the cluster lead on health for the Rohingya crisis. Two separate smaller, portable solar energy systems will also be provided to ensure that mobile health teams managed by IOM can also operate 24/7.
FUNDING INFORMATION
In support of the emergency response, we are waiving the Kopernik 15% fee normally charged to cover project support costs.
PROJECT COST
Costs associated with purchasing & shipping the technology
Project Implementation and Monitoring & Evaluation
Costs associated with project management, data collection, analysis and reporting
Cost of transferring payments internationally & processing online donations (5%)
A contribution to Kopernik's operational costs (15%)
Kopernik Solutions provided a sub-grant to a trusted partner organisation who is implementing this project.