Strengthening livelihoods of coastal communities in Aceh: Capacity sharing for women's groups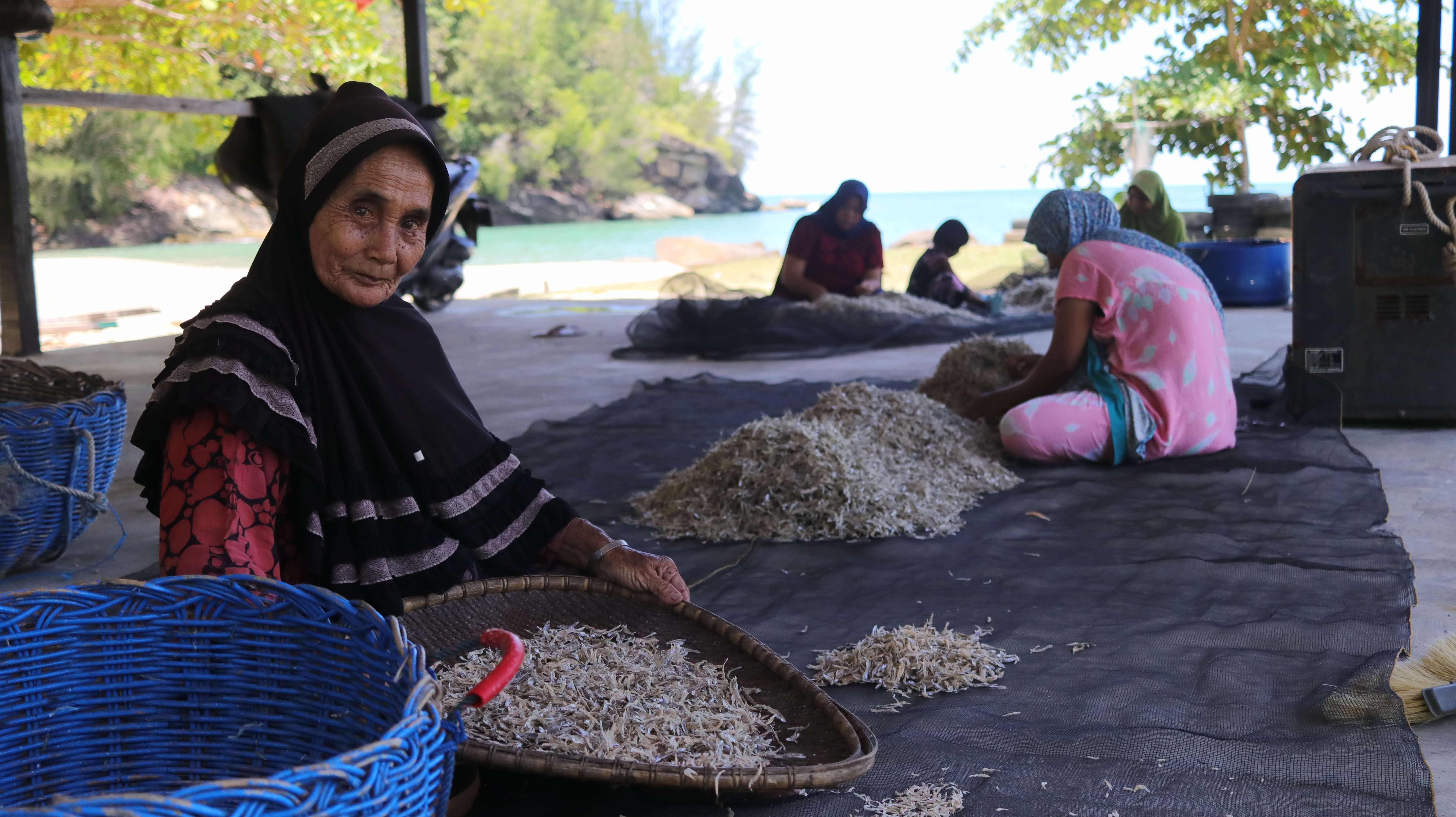 2 people have pitched in
1% funded
We are providing training for women's groups in the fisheries sector to empower them in running a women-led small business producing and selling processed fish products.
THE PROBLEM
Women in Lhok Kruet Village, a coastal area in Western Aceh support their family's income through small-scale production and sales of processed fish such as dried anchovies and shrimp-based products. At the national level, the price of dried anchovies ranges from IDR130,000 to IDR190,000 per kilogram, depending on the type and quality. Women in Lhok Kruet Village currently sell their products to travellers or passersby for approximately IDR75,000-IDR150,000 per kilogram, which is much lower than the national price.
Women's groups in this region face difficulties operating their businesses in the fisheries sector. The groups do not have a Home Industry Food (PIRT) license and have unclear organizational structures. They have not received any kind of business training or technical training on producing high-quality food products. Therefore, they currently face limitations in product diversification.
THE SOLUTION
To strengthen the women's role in running a small business, we will provide capacity sharing through a series of training sessions on the following:
Introduction to small business and financial management
Product development
We will measure the effectiveness of the capacity building training by analysing the results of the pre- and post-tests completed by the women's groups.
THE EXPECTED IMPACT
Through this activity, we expect the women's groups in the fisheries sector to gain new knowledge and skills in running a profitable small business to generate income.

PROJECT COST
Solution & Project Implementation
Costs associated with the purchase of the solutions tested and project coordination
Costs associated with data collection, analysis and reporting
Cost of transferring payments internationally, processing online donations (5%) and a contribution to Kopernik's operational costs (15%)
Kopernik Solutions is fundraising for this project. Kopernik Solutions will then provide a sub-grant to a trusted partner organisation who will implement the project.