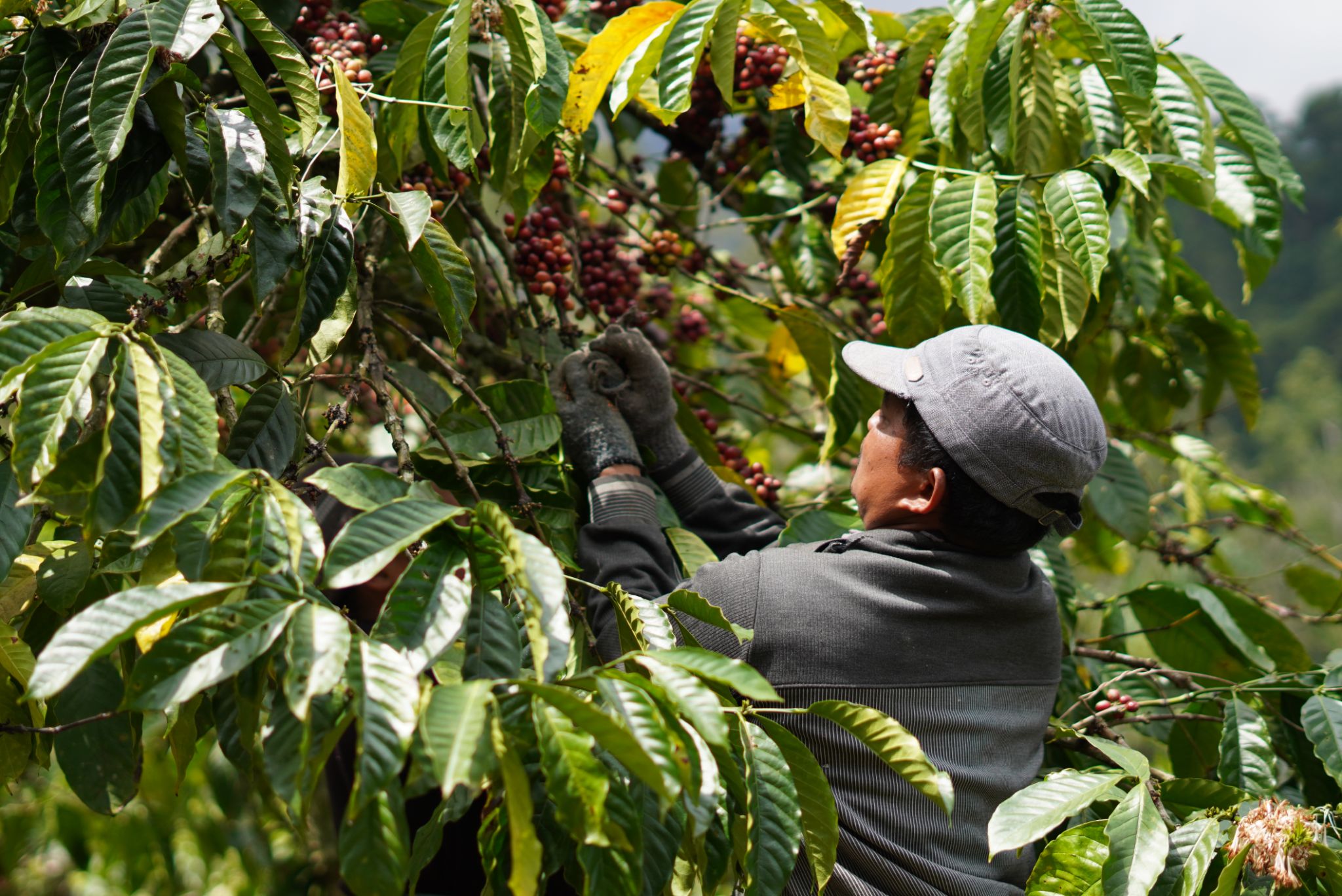 Supporting Smallholder Coffee Farmers in Bali: Capacity Building for Farmers & Youths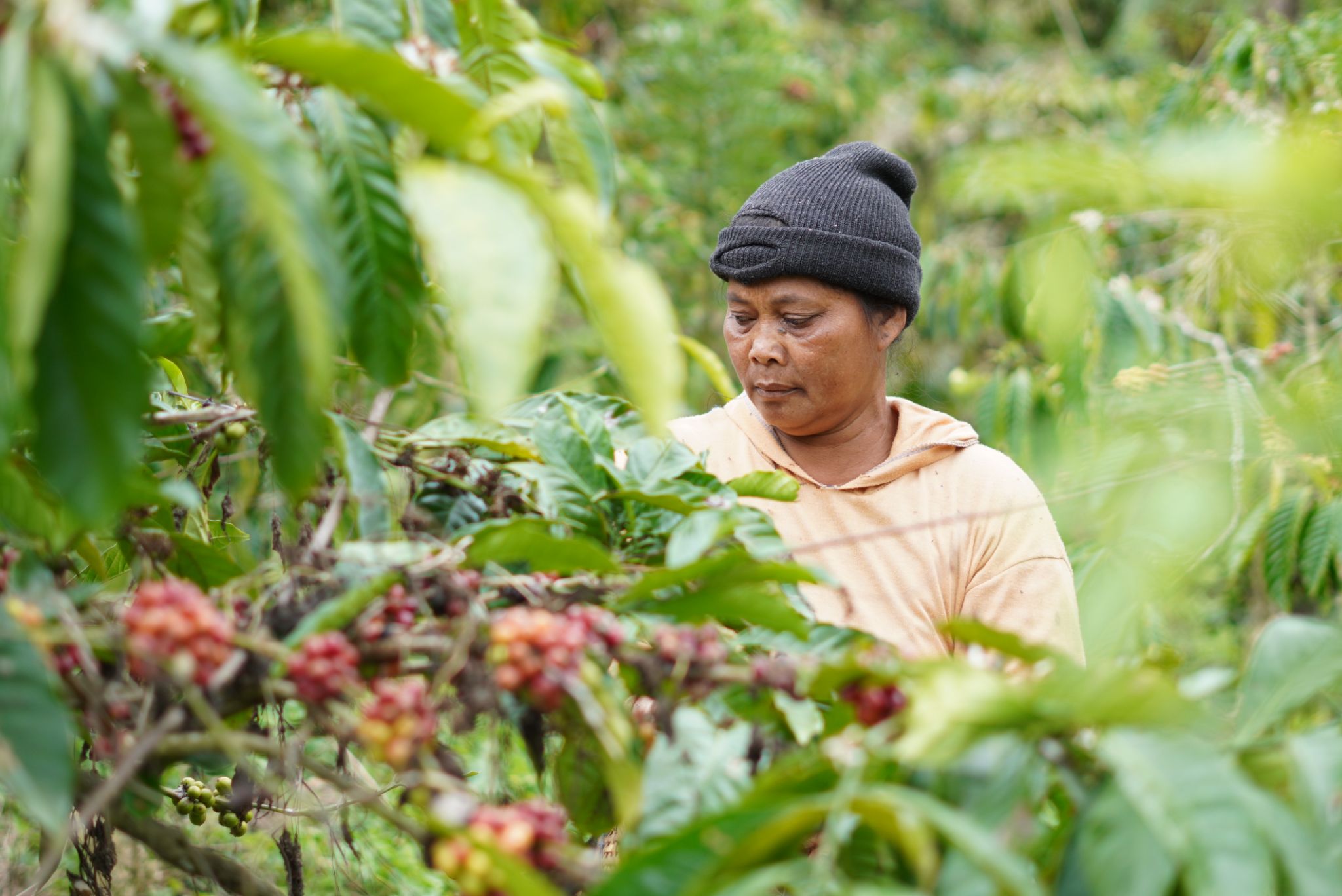 1 people have pitched in
1% funded
We are providing capacity-building training on sustainable agricultural practices for coffee farmers and youth to promote more sustainable coffee farming practices and encourage youth to become involved in coffee farming and related businesses.

THE PROBLEM
Coffee is one of Indonesia's largest export commodities. According to the Bureau of Statistics, Indonesia exported 279,961 tons of coffee with a value of US$ 815 million.1 The socio-economic value of coffee is considered high in the country since 96.6 percent of coffee plantations are owned by smallholder farmers.
Bali is the tenth-largest coffee producing region in Indonesia with approximately 71,857 coffee smallholder farmers. Tabanan regency, where the most production of coffee in the province takes place, has approximately 17,387 smallholder farmers.2
The COVID-19 pandemic and increasing demand for Robusta coffee provide an opportunity for Tabanan people to return to farming as a sustainable income source.
The number of farmers in Indonesia has been decreasing every year (from 55% of the population in 1992, to 28% in 2019).3 Fewer Indonesians find farming an attractive and promising livelihood option, with the majority of the younger generation consider farming as labor-intensive suited to the uneducated and low-skilled segment of the population. However, the coffee business is emerging among youths in Indonesia.
At the moment, agricultural production systems have changed dramatically and shifted to intensive farming methods. While the traditional system ensured the highland slopes were protected with tree crops and forests, the current farming systems are based on the removal of forest and replacing tree crops with fast-growing annual crops, like vegetables. These intensive farming methods rely heavily on the use of chemical pesticides and fertilizers. Their overuse has hardened soils, decreased fertility, polluted air and water, and release greenhouse gases. This situation trapped farmers in a poverty cycle of low farm productivity and low income, compounded by unpredictable weather patterns.
---
1
Statistics Indonesia, Coffee Statistics Book 2018-2020. (2019). Coffee exports and Imports by Destination Countries and Producing Countries, 2018 [Data file]. Retrieved from this
document
2
Statistics Indonesia, Coffee Statistics Book 2018-2020. (2019). Robusta Coffee Area and Production of Smallholder by District and Tree Crop Classification, 2018 [Data file]. Retrieved from this
document
3
World Bank, World Development Indicators. (2021). Employment in agriculture (% of total employment) [Data file]. Retrieved from this
website
THE SOLUTION
To strengthen the role of coffee farmers and youth as actors in coffee farming and coffee related businesses, we will provide capacity-building :
Provide training for coffee farmers to apply sustainable agricultural practices, i.e Introduction to organic farming, education on organic soil treatment, and information on organic pesticides and fertilizer. The main indicators are 1) knowledge of sustainable agricultural practices, and 2) adoption rate of knowledge into practices.
Provide intensive training on sustainable and innovative coffee business to youth, i.e the journey of coffee: from farm to cup, the importance of conservation and sustainable coffee farming. The main indicators are 1) knowledge on sustainable agricultural practices, and 2) viability of coffee business plan.


We will measure the effectiveness of the capacity-building by analyzing the results of pre-test and post-tests for farmers and youths.
THE EXPECTED IMPACT
We expect farmers to gain new knowledge and skills on sustainable agricultural practices and adopt these to their coffee farming practices.
For youth, we expect them to have a better understanding of a sustainable coffee business chain and develop their interest in the coffee industry.
PROJECT COST
Solution & Project Implementation
Costs associated with the purchase of the solutions tested and project coordination
Costs associated with data collection, analysis and reporting
Cost of transferring payments internationally, processing online donations (5%) and a contribution to Kopernik's operational costs (15%)
Kopernik Solutions is fundraising for this project. Kopernik Solutions will then provide a sub-grant to a trusted partner organisation who will implement the project.