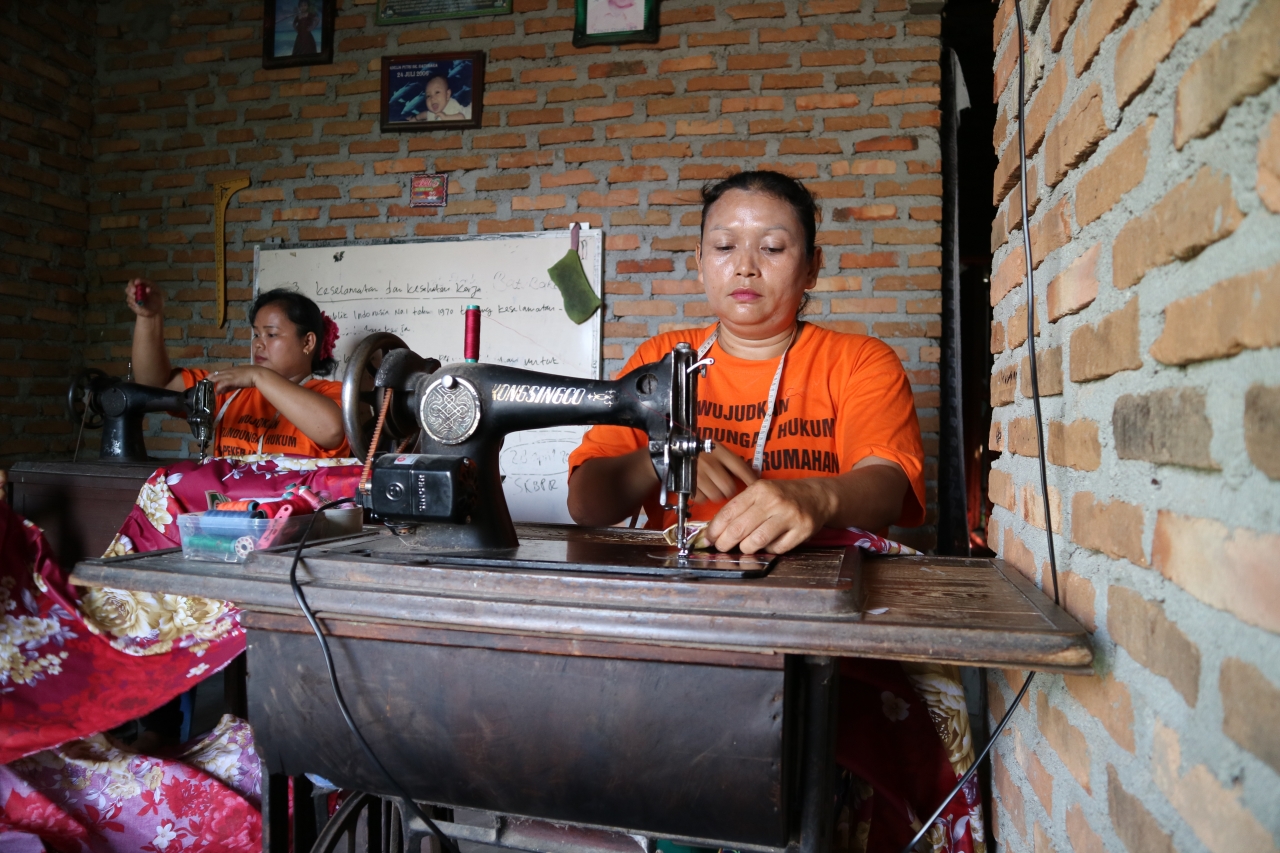 Supporting Women Empowerment Organizations through Sustainability Plans
Kopernik works with MAMPU to strengthen the sustainability plans of their Partners, which consist of women empowerment organizations, in order for them to continue delivering services to beneficiaries.
THE PROBLEM
The Australia-Indonesia Partnership for Gender Equality and Women's Empowerment (MAMPU) program was initiated to improve the access of women in low-income communities in Indonesia to essential government services and programs, such as social protection and other programs. MAMPU works together with selected Indonesian civil society organizations (CSOs) that champion women's issues in the regional and national level. To support gender equality and women's empowerment efforts in Indonesia, MAMPU seek potential stakeholders to help maintain their partners' sustainability beyond the scope of 2020 funding.
THE SOLUTION
Following a rigorous process, MAMPU partners have established various long-term sustainability pathway plans. MAMPU has engaged Kopernik to support partners in testing the adoption of these plans and to seek promising solutions that improve the partners' services. Kopernik is identifying assistance needed by MAMPU partners, whether in the form of financial management, network expansion, procurement of services or other essential products. An initial gap analysis will be conducted, then translated into tailored interventions based on the challenges and opportunities identified. Throughout the project, Kopernik will provide technical assistance, conduct capacity building, workshops and other experimentation activities related to the chosen sustainability plans.
THE EXPECTED IMPACT
Through testing their sustainability pathway plans, MAMPU partners are expected to tap into their resources and build their capacity to experiment with potential solutions. The lessons acquired through the lean experimentation will prepare partners to be more independent in identifying their challenges and in searching for promising ideas. The project seeks to further improve the valuable impact of MAMPU partners over the past few years and further contribute to the improvement of the lives of the marginalized communities they work with.
THE PROJECT RESULT
We worked with five women's empowerment organizations to develop a new business model and framework of financial sustainability for the organizations and the communities they support. These organizations included Aisyiyah, Migrant CARE, Forum Pengada Layanan, Lembaga Pengkajian & Pemberdayaan Masyarakat (LP2M), Yayasan Pengkajian Pemberdayaan Masyarakat (YKPM).
Some of the highlight results of the project are:
Providing training to women homeworkers and women-led microbusinesses and identifying alternative market channels through which they can sell their products increased product sales by 73%.
Providing a combination of packaging improvement support to women-led microbusinesses and training the women to sell their products online enabled them to reach a similar level of revenue in the first few weeks, while expanding their geographic sales area to be able to reach more customers.
Providing training to women homeworkers and women-led microbusinesses to sell their products online increased their profits by 74%.
For more information on results and findings of this project, visit our Solutions Catalog.

This project is implemented by PT Kopernik on behalf of our client who funded this project.