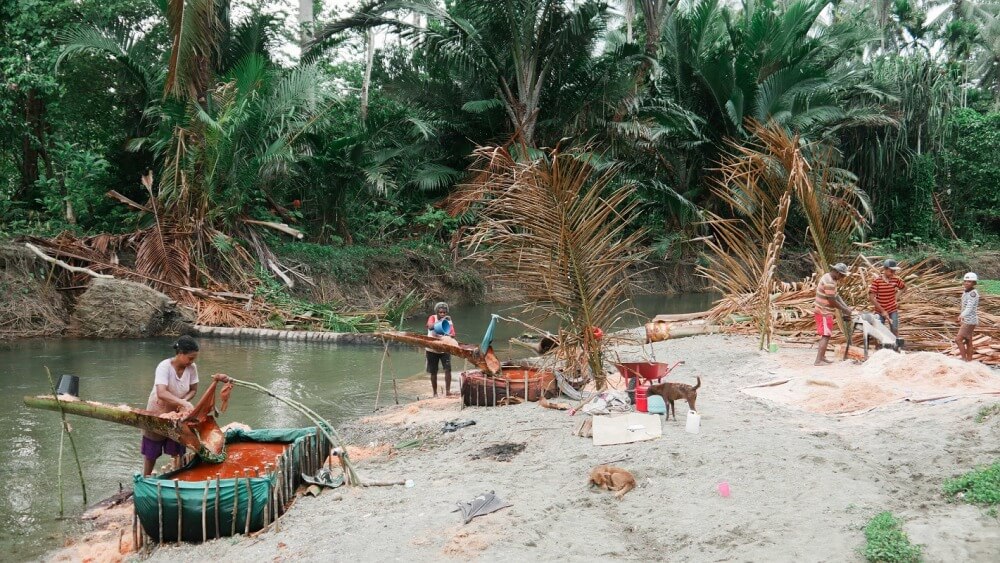 Commodities Offer Greatly Varied Returns for the Same Volume of Labor for Smallholder Farmers
Earlier this year Kopernik's Last Mile Consulting team traveled to the provinces of Papua, West Papua, and West Kalimantan to gain firsthand insights into the needs and challenges of smallholder farmers in these remote areas.
Smallholder farmers play an important part in the agricultural value chain and make up more than half the total farmer households in Indonesia. In the three provinces studied, the agricultural sector employs more than 50% of the total labor force1, yet smallholder farmers still make a modest living with an average monthly income of only USD752. Farming activity in these provinces is still heavily reliant on manual labor with minimal use of agricultural machinery.
The team interviewed 26 farmers of 7 commodities that are commonly traded in the area to estimate the revenue value and labor intensity of producing each commodity. What we found was that the return per hour of labor greatly varied across the commodities. For example, an hour spent on growing and harvesting palm yielded over 250% more income than one hour spent on cultivating cacao.3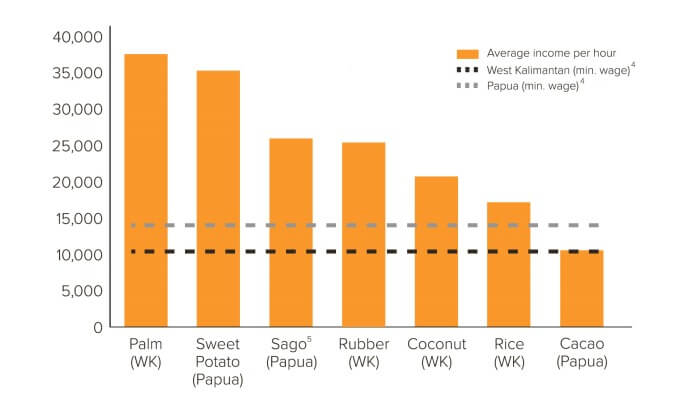 The farmers responded to these discrepancies by switching from rubber to palm cultivation (two popular commodities in West Kalimantan) or growing multiple commodities. Farmers also reported that income from their harvest was typically just enough to cover the cost of production, causing many to supplement their farming income with other income generating activities.
As one of our responses to these findings, Kopernik is planning to test two types of interventions to increase income and labor efficiency through greater access to: i) appropriate harvesting, post-harvest processing and storage technology and ii) information and knowledge sharing on improved cultivation practices, disease prevention, alternative commodity options, and new markets. Stay tuned for the full Unmet Needs Report and our upcoming experimentation projects!
---
The research, analysis, and formulation of this insight were performed by Radityo Hutomo, Dianty Ningrum, Annisa Nurulhuda, and Stevan Suryono.
1 The labor force data according to Kalimantan Barat dalam Angka, 2017; Papua Barat dalam Angka, 2017; and Papua dalam Angka, 2017.
2 Rp. 1,030,000 in original currency according to Badan Pusat Statistik, 2014.
3 The income only considers revenues before costs and therefore the net profits might differ.
4 Minimum wage is provided for reference only. Even though the hourly income for all but one commodity exceeded minimum wage for that area, it doesn't mean that the net profit does as well.
5 Sago cultivation mostly takes place in a natural forest with limited agricultural practices.