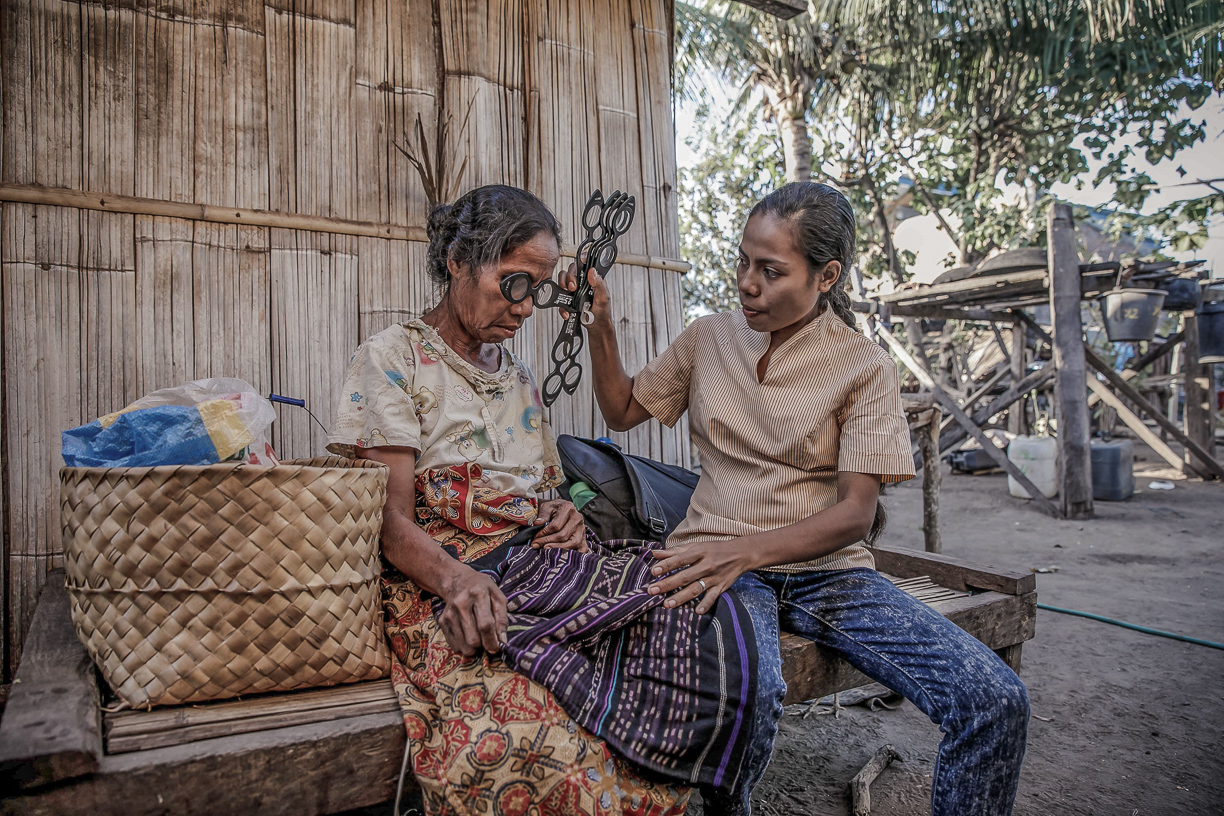 It Takes All Sorts: What Our Diverse Partnerships Bring to Poverty Reduction
If there is a single document that best reflects the collaborative spirit of Kopernik, it would likely be our office calendar.
On Monday, we could be working with companies like Otsuka Pharmaceutical to test asmartphone app for Tuberculosis patients, and partnering with women entrepreneurs in Flores on Tuesday to provide simple clean technologies to rural communities.
We would team up with organizations like Precious Plastic Bali to test a solution for Bali's plastic waste problem on Wednesday, sit down with researchers such as the Abdul Latif Jameel Poverty Action Lab and Evidence Action on Thursday to conduct rigorous impact measurement in West Timor, and film a music video with artists like Navicula on Friday.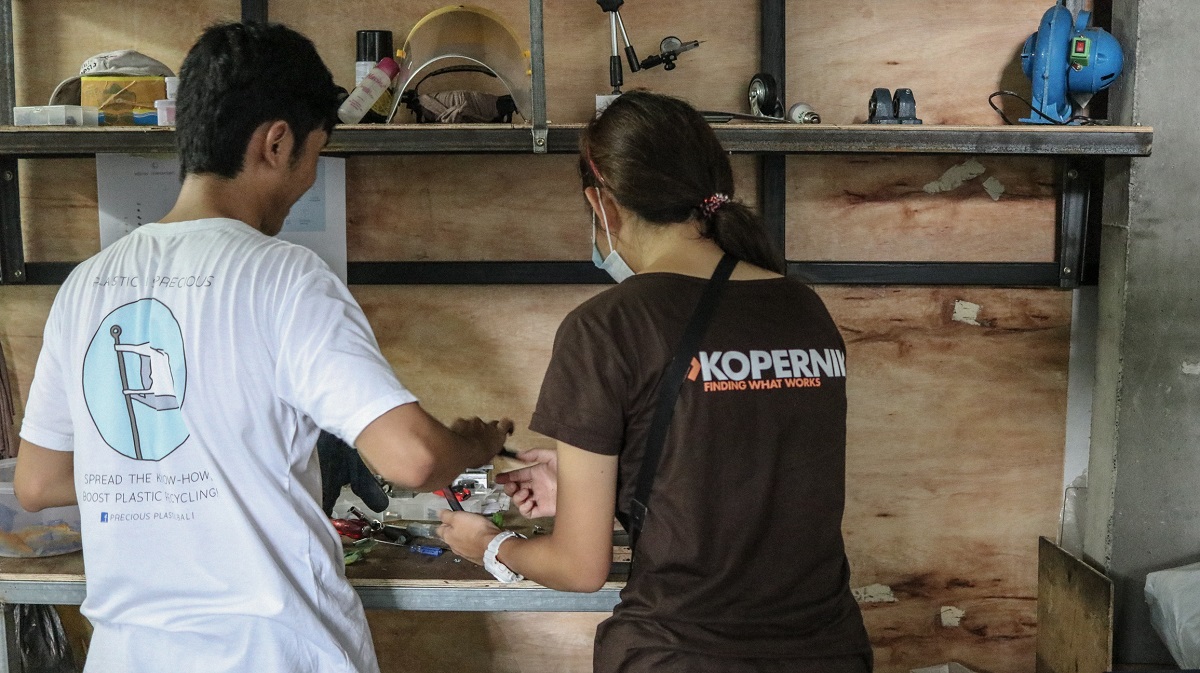 One of Kopernik's collaboration is the testing of a solution for Bali's plastic waste problem with Precious Plastic Bali. (Photo Credit: Fauzan Adinugraha/Kopernik)

Collaboration is more than just a catchphrase for us. It is the engine driving our organization. Over the past eight years, Kopernik's work has been supported by partners from diverse backgrounds, from local governments and peer non-profit organizations to corporations, academics and artists.
Recently, we invited three of our partners – IDEP Foundation, Precious Plastic Bali, and Otsuka Pharmaceutical – for a dialogue on the importance of collaboration in achieving sustainable impact at our anniversary celebration, Kopernik Day (K-Day) 2018 on 23 March.
The talk show saw a great turnout, with organizations such as Rikolto Indonesia, Bye Bye Plastic Bag and Rumah Kompos Padang Tegal in attendance and participating in the discussion.
K-Day 2018 talk show on collaboration and innovation with partners from IDEP Foundation, Otsuka Pharmaceutical and Precious Plastic Bali. (Photo credit: Fauzan Adinugraha/Kopernik)
We were also proud to present a music video for Navicula's Terus Berjuang at K-Day 2018, a product of our collaboration with the Bali-based band and Erick EST as a dedication to socially-minded organizations and individuals.
At first glance, these activities might appear unrelated. What would an emergency relief effort, a smartphone app for TB patients, a self-run plastic processing workshop, and a grunge rock band have in common?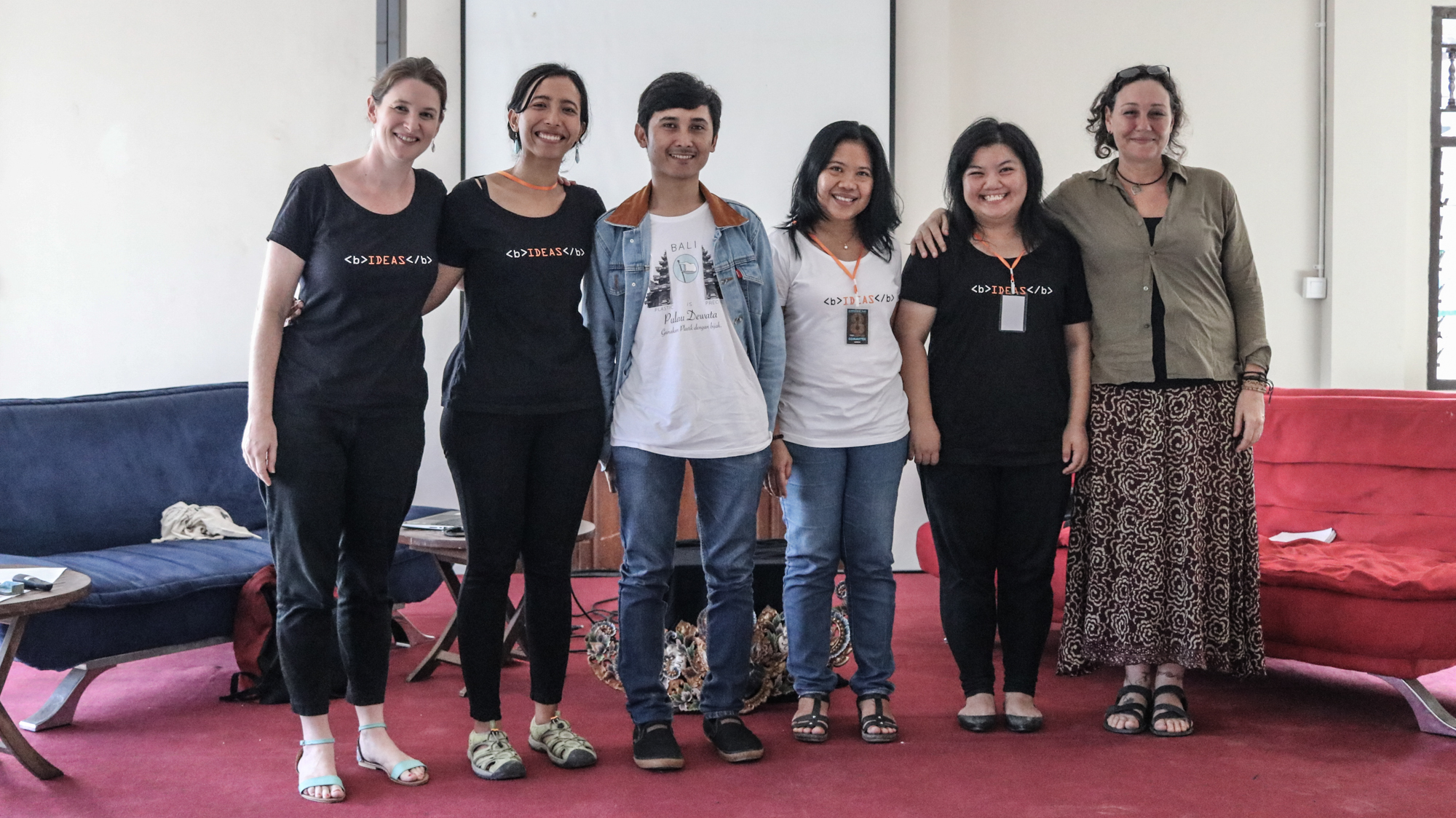 Kopernik team members with partners from IDEP Foundation and Precious Plastic Bali.
(Photo credit: Fauzan Adinugraha/Kopernik)

The short answer is that all of them share Kopernik's belief for a collective effort to address challenges faced by marginalized and underserved communities.
Achieving significant and sustainable impact is not a single-player mission. It requires actors from diverse backgrounds to come together with the common goal to develop smart solutions.
Kopernik's strengths have been focused on collecting data to identify gaps within the problems, leveraging the specific expertise of multiple actors, and sharing our findings to relevant stakeholders for greater impact. We actively seek partnerships across a diverse range of sectors in order to find innovative and effective solutions.
As we reflect upon Kopernik's eighth year, we are looking forward to more potential partnerships with a range of stakeholders within the development, public and private sectors in the shared mission of finding what works towards poverty reduction.