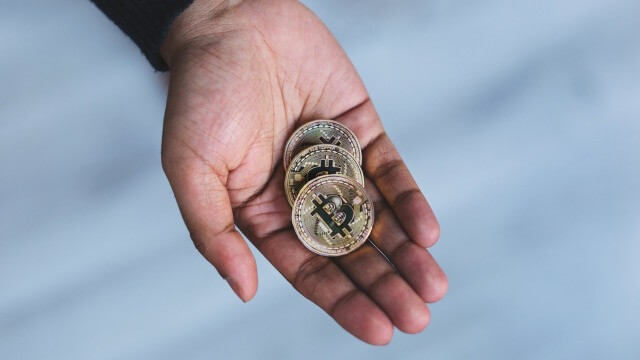 Cryptocurrency Could Become an Important Funding Source for Non-Profits
While cryptocurrency is starting to become a hot topic among some non-profits1, it is estimated that only 1% of non-profits are currently accepting cryptocurrency2 as part of their fundraising efforts.
Since 2010, Kopernik has received funding from a wide range of sources in order to deliver our mission to find what works and reduce poverty in the last mile. Our funding sources have become more diverse over the years and we receive grants from foundations and governments, and donations from individuals and corporations.
Until recently, we had not received any cryptocurrency donations. This changed in mid-2018 when our friend and fellow entrepreneur Stephen DeMeulenaere, who is the Chief Technology Officer of Quoin Foundation, offered his support to raise cryptocurrency donations to enable Kopernik to respond to several natural disasters in Southeast Asia. He quickly helped Kopernik set up a mechanism to receive various cryptocurrencies to fund emergency response projects.
Cryptocurrency donations for emergency response to natural disasters
Over a period of 9 months3, Kopernik raised a total of USD 485,217 for two emergency response projects. Out of the total funds raised, 79% came from institutional donors, such as international NGOs and corporations, and the remaining 21% from individual donors. Among the total amount of donations from individuals (USD 101,537), USD 765 came from cryptocurrencies - Pundi X, Ethereum and Bitcoin combined. This figure represents less than 0.2 % of the overall donations and 0.8 % of the individual donations for natural disaster response during the 9 month period.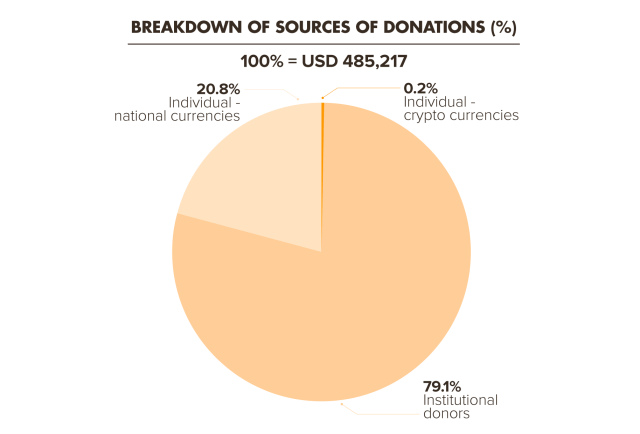 While these figures may be disappointing to cryptocurrency enthusiasts, 10 years ago, raising this much cryptocurrency funding would have been unthinkable (the most traded cryptocurrency, Bitcoin, only started in 2009). We actually view this as a very promising opportunity for future fundraising efforts. Here is also another reason to believe that cryptocurrency has significant potential for non-profits, and that is, the virality potential.
Virality of cryptocurrency community support in social media
Many non-profits, including ourselves, have a limited budget for marketing and promotion, and often rely on social media to share our work with the public. If we look at our twitter statistics, on average, Kopernik's tweets get 4,233 impressions and 69 engagements (not very impressive). However, our tweet about accepting cryptocurrency donations for the emergency response resulted in 56,579 impressions (12 times the average) and 836 engagements (11 times the average).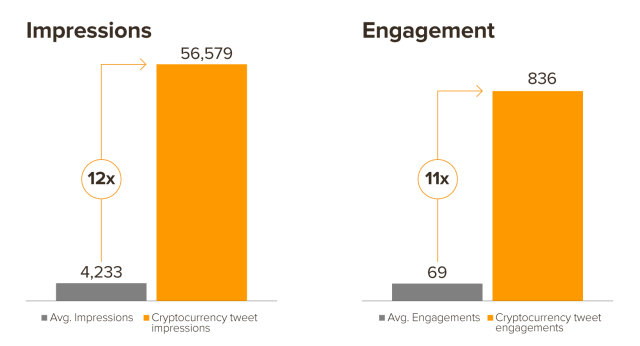 Now these are not insignificant figures. While it could simply mean that there are more people in the cryptocurrency community who are more active in social media than the average followers of Kopernik. But, it could also mean that a lot of people in the cryptocurrency community care about non-profit causes - especially emergencies and are an important segment for non-profits to engage with. Either way, Kopernik is optimistic about cryptocurrency's role in furthering non-profits' mission.
Has your non-profit organization received cryptocurrency donations? Are you optimistic about the role of cryptocurrency in non-profit organizations? Please share your experience with us!
---
Gabriella Andries and Slamet Pribadi contributed to the analysis.