Supporting sustainable fish processing in East Flores
East Nusa Tenggara (NTT) Province in Indonesia has abundant potential for fisheries. However, fish harvests are often wasted due to spoilage as there are limited processing facilities available in the area. As part of our three-year MATA KAIL Project, in partnership with Yayasan Plan International Indonesia and with funding from the European Union, we worked with several fishing communities in NTT to promote sustainable economic growth and employment opportunities in the province.
One of the communities we worked with were a group of women who run a small enterprise producing and selling fish products. They produce a processed fish product, known as fish floss to reduce the losses caused by discarded fish. Through the MATA KAIL Project, we introduced a simple technology to improve the fish floss production process and increase their incomes.
Follow their story here: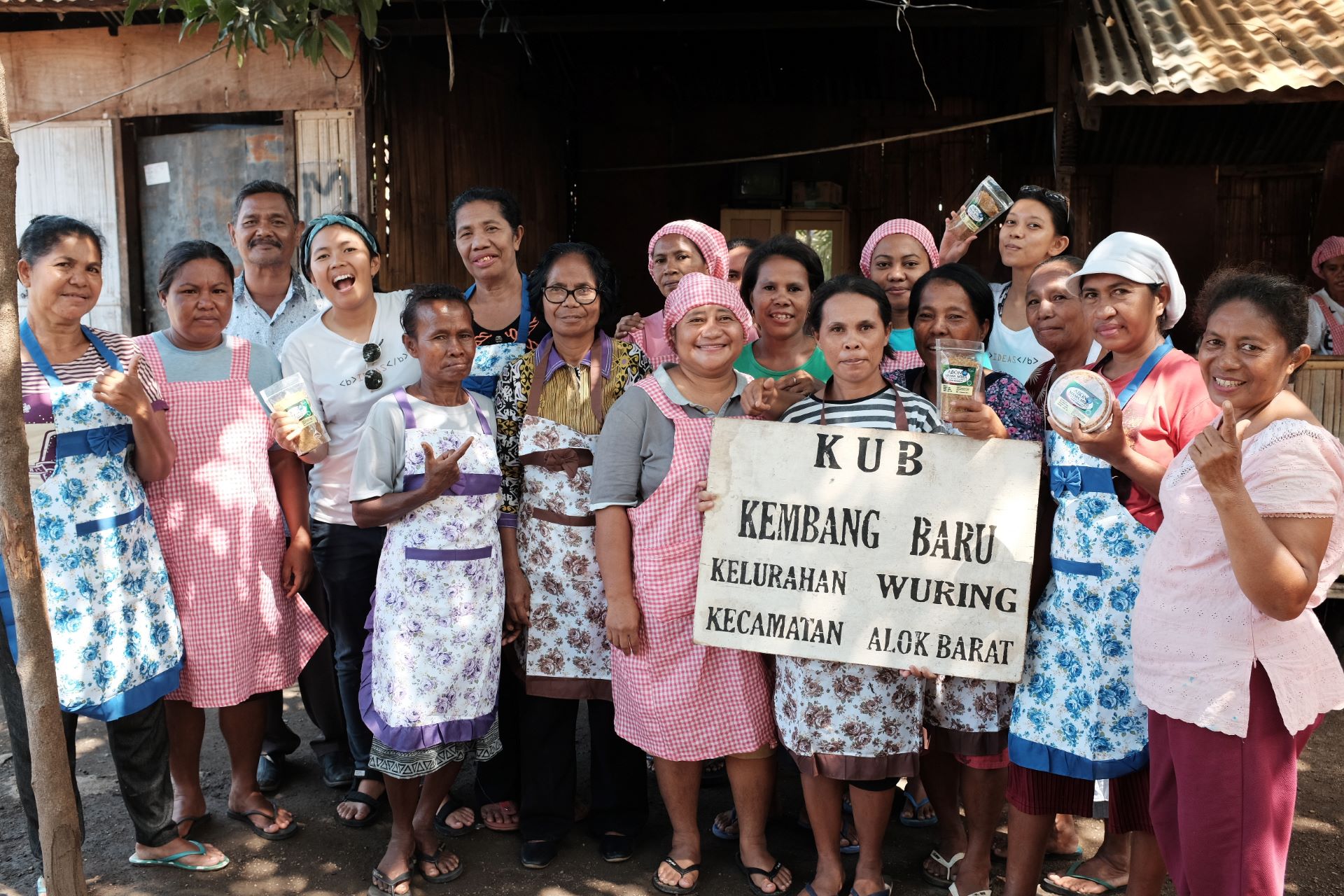 Meet 'Kembang Baru' and its members. Kembang Baru is an all-women enterprise in Sikka, East Flores, established in early 2000. Twenty women are part of Kembang Baru producing fish floss - a light and fluffy fish product. By turning fish into fish floss, the women contribute to a more sustainable fish industry by decreasing the amount of fish wastage.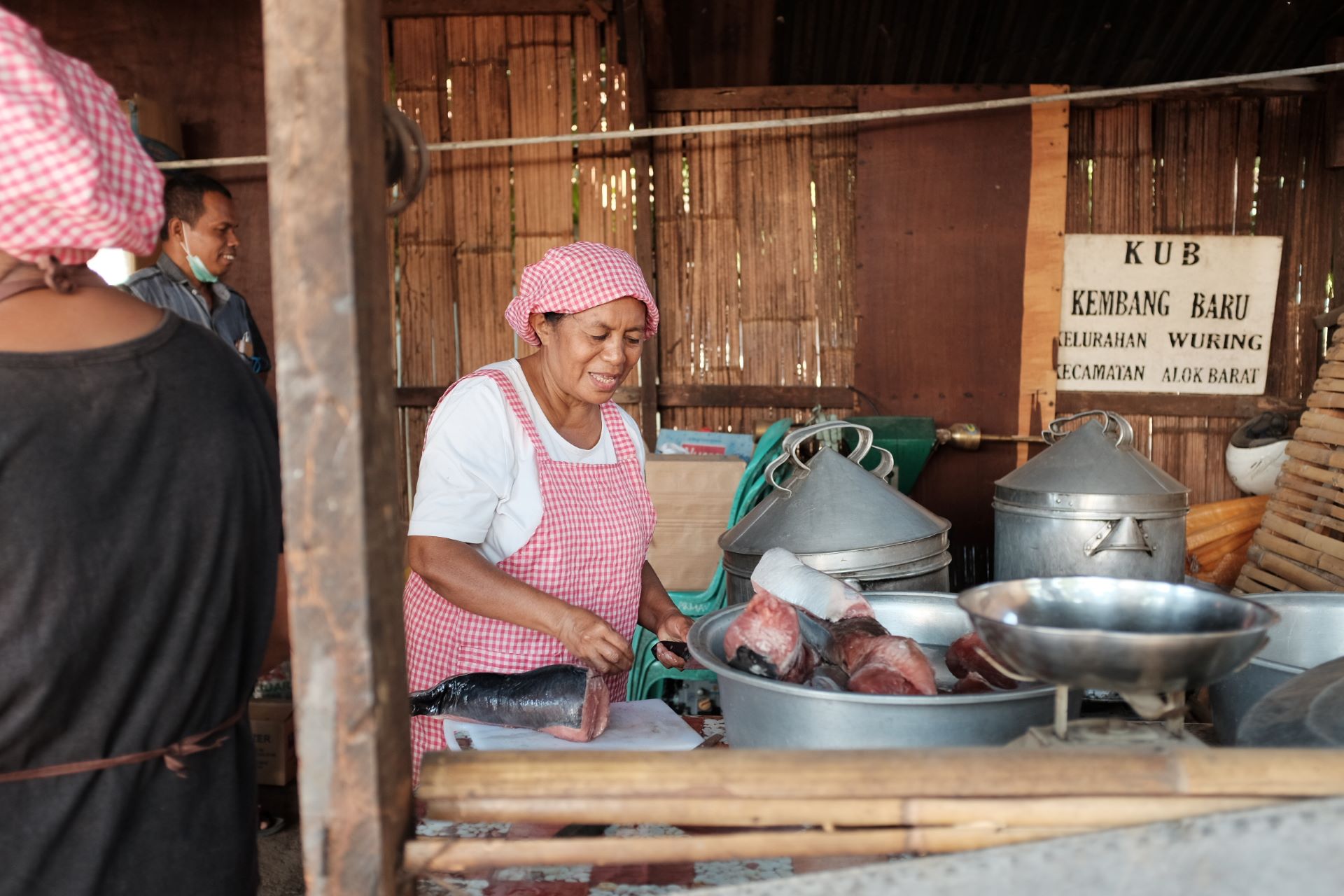 This is Mama Agnes, the founder of Kembang Baru and a well-respected entrepreneur in Sikka. Being a part of the fisher community, she identified challenges faced by her community whose source of income is dependent on selling fresh fish. Fish prices often fluctuate and there is a lack of cold storage to preserve the harvested fish - which led to high levels of fish wastage. Mama Agnes was inspired to find a way to reduce this waste.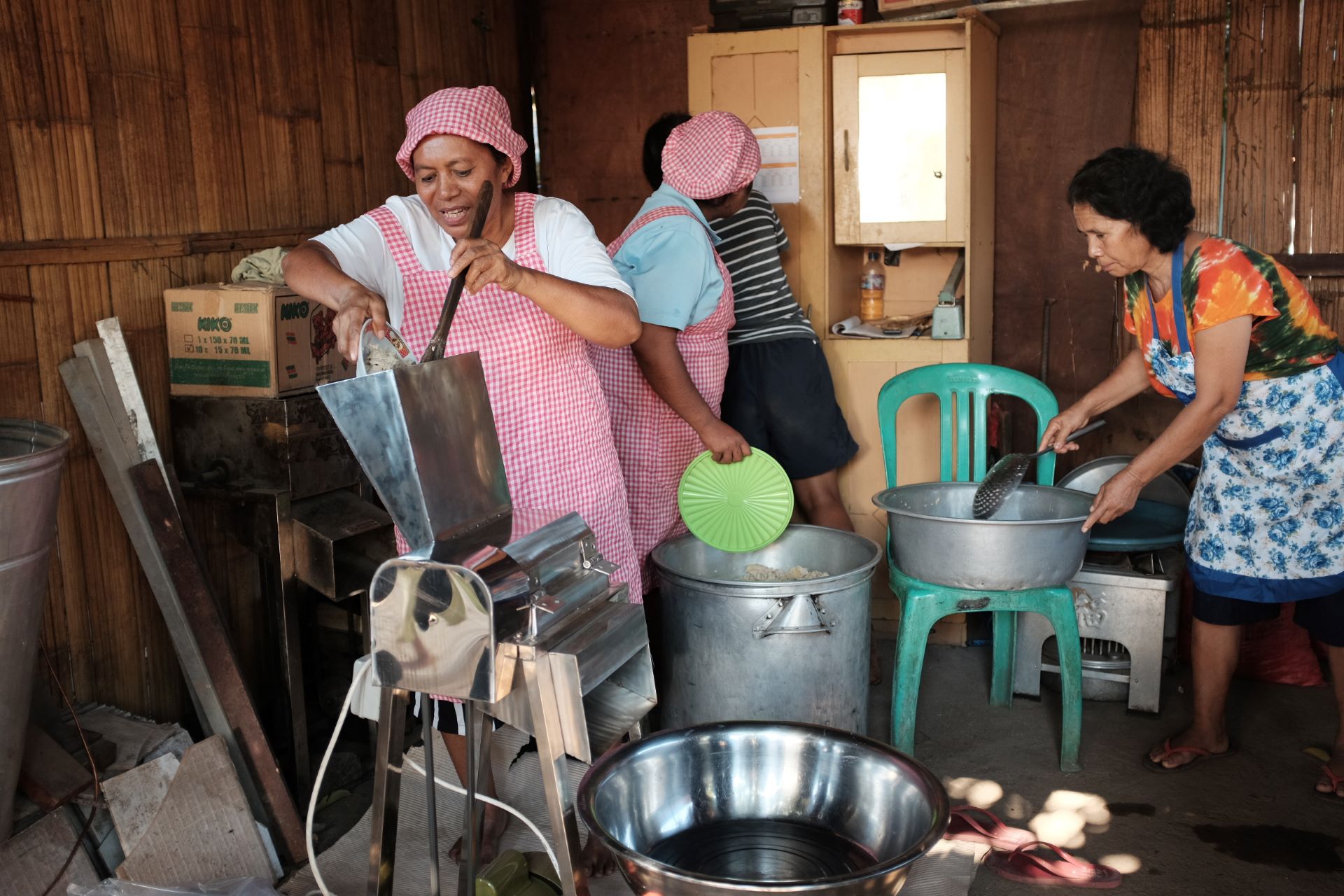 As the founder of Kembang Baru, Mama Agnes is actively involved in fish floss production and works closely with all of her team members. Through her prior experience in running small enterprises, she empowers other Kembang Baru members to learn new skills. She is also a regular speaker invited by the local government to share her success stories in running and managing enterprises, with a wider audience in East Nusa Tenggara. Despite her extensive experience as an entrepreneur, Mama Agnes never stops learning new skills. She is always keen to join workshops and training sessions to enhance her ability to take her enterprise to the next level.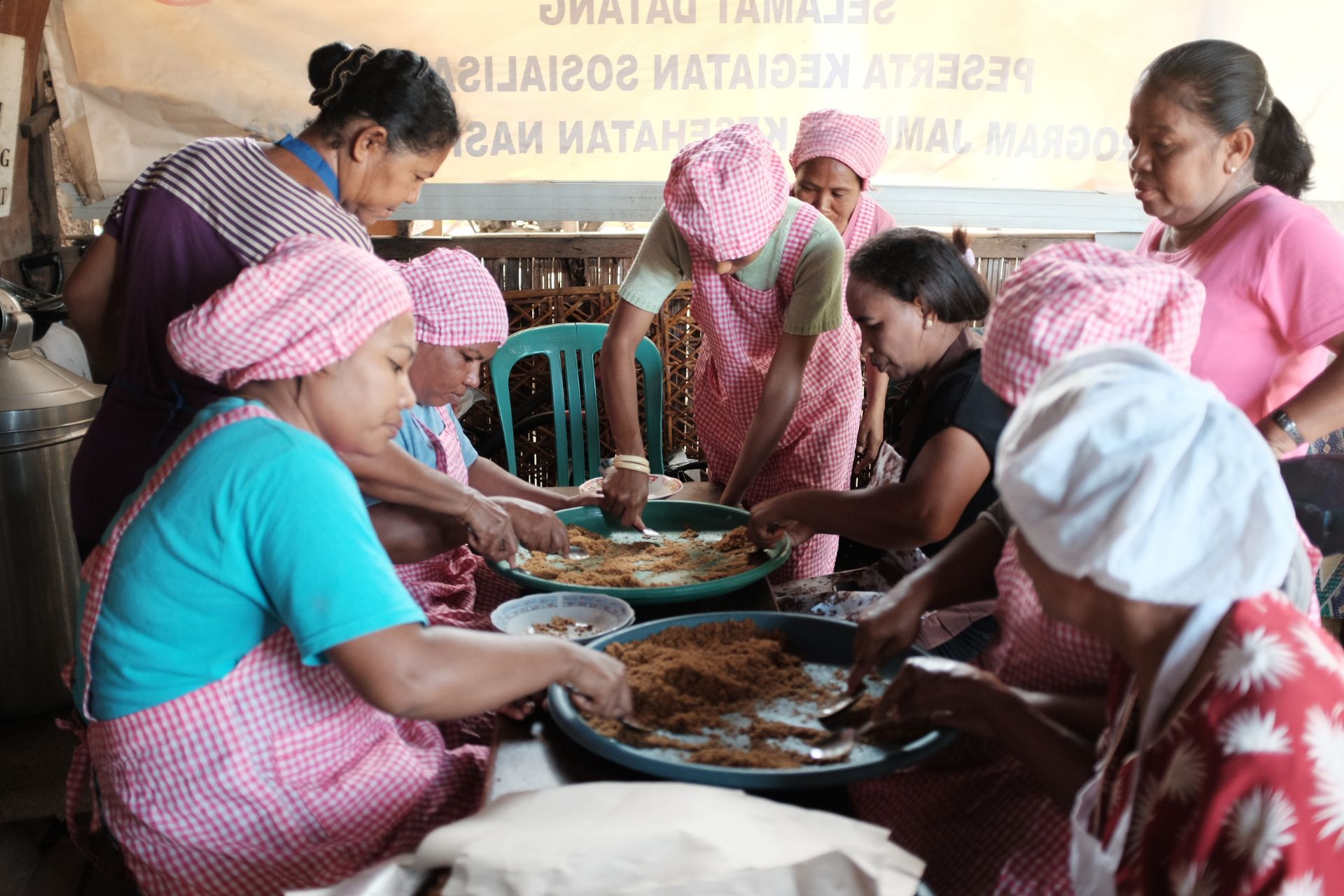 The production of fish floss comprises of several stages. One of these is shredding, which is crucial in getting the fish floss to be the right consistency. However, the manual production of fish floss is labour intensive. There is a need for a simple, low-cost technology intervention to improve the production process and reduce the time required to shred the fish.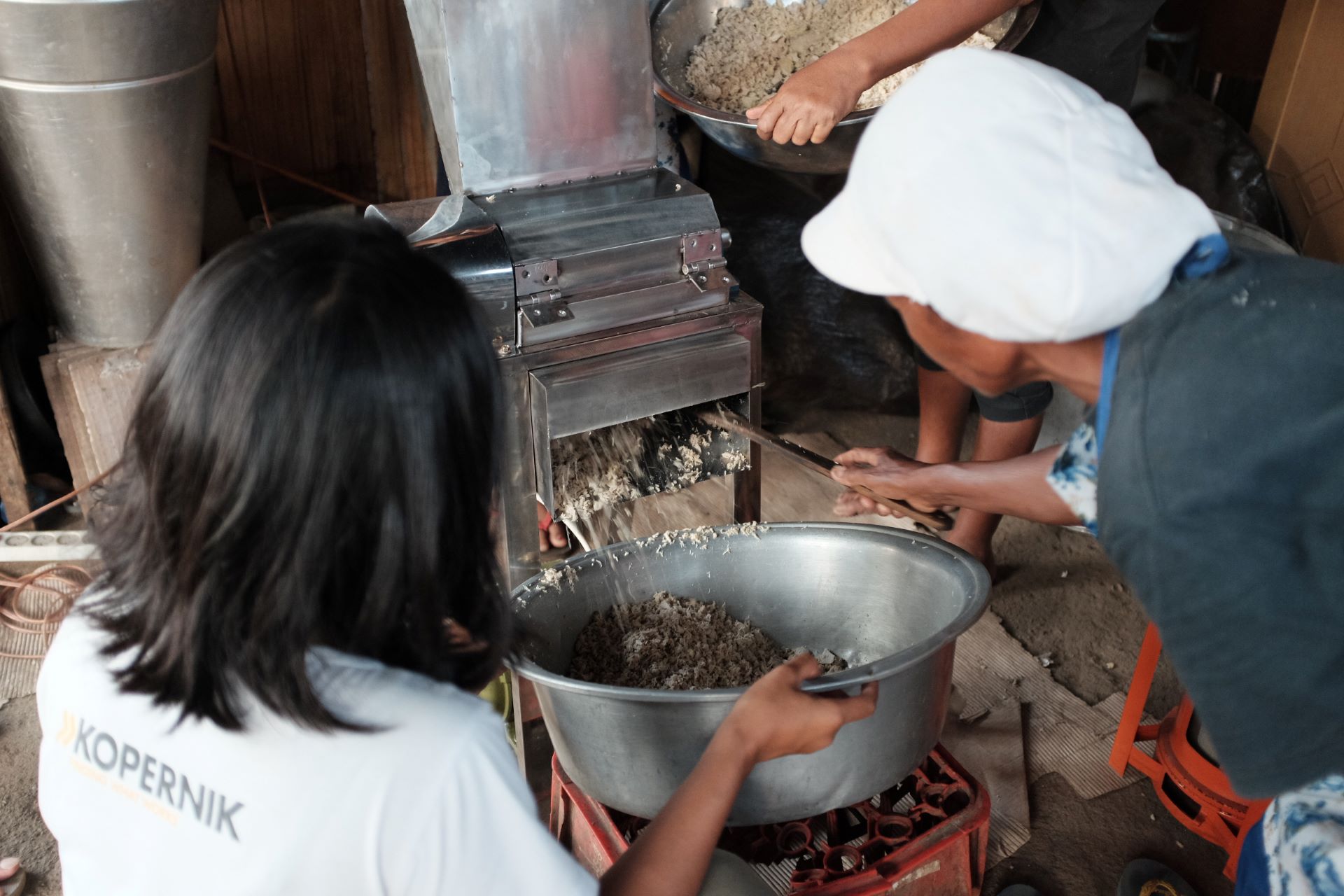 As part of the MATA KAIL project, Kopernik experimented with a small-scale machine to make the shredding process more efficient, reducing time and the number of workers required for shredding. The experiment results showed that the machine reduced the shredding time by 40 percent and reduced the number of workers required for this process. This is equivalent to processing an extra 3 kilograms of fish during an eight hour work time. Hence, the use of a shredding machine could increase the overall production capacity by 11 percent and potentially increase net incomes by 9 percent after two years.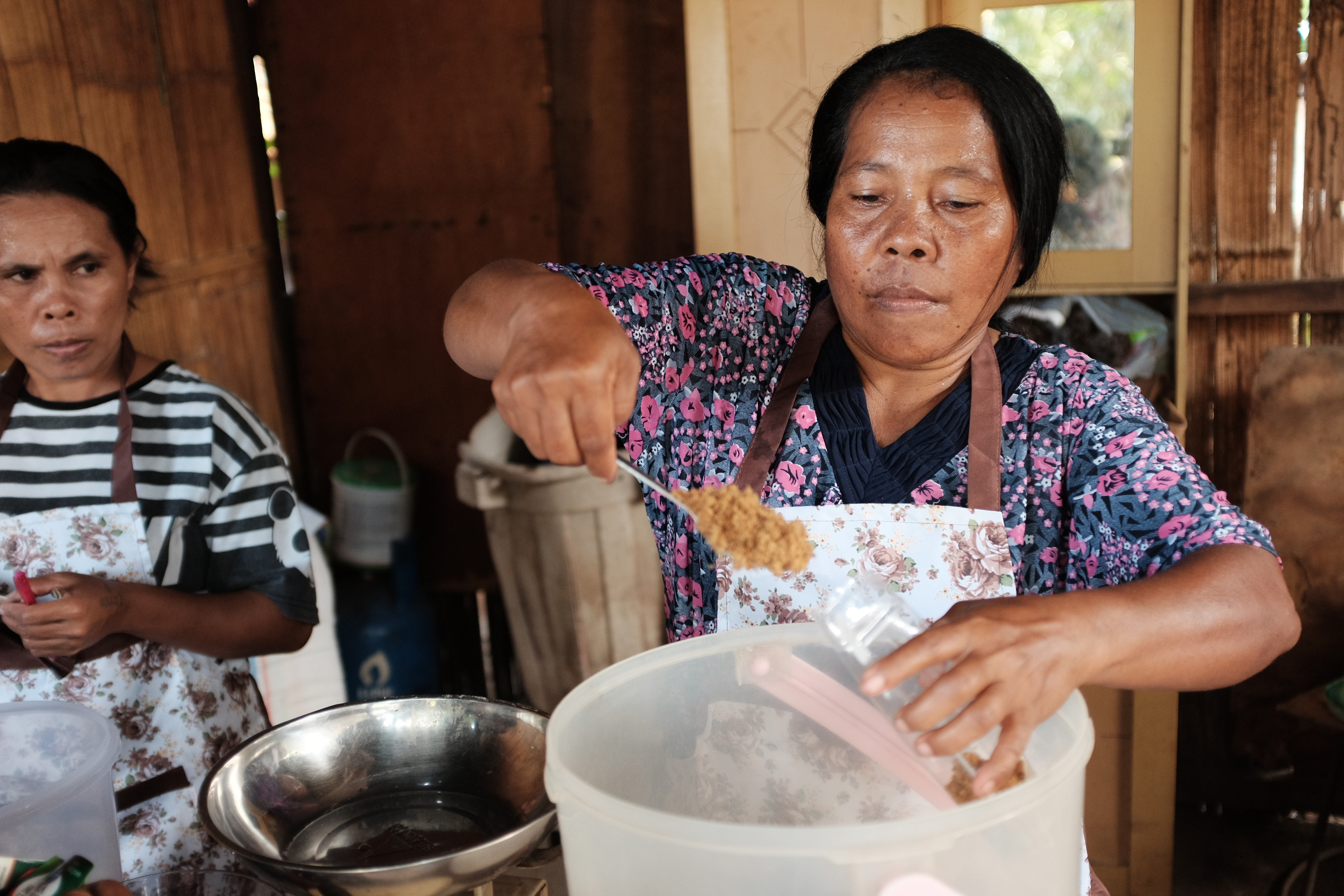 With less time required for shredding, the women who are part of Kembang Baru are now able to focus on improving their business and focus on product marketing. They also have used this opportunity to gain food safety certification for their fish floss products so that they can reach wider markets. "Since using the fish shredder to produce fish floss, I have more time to conduct other activities and learn new skills," said Adelina Sila, a member of Kembang Baru.

In addition to improving the fish floss production process and generating higher incomes, the adoption of simple technology in fish floss production can also increase the interest of young women in the region to join Kembang Baru. Over the past few years, Kembang Baru has been training young women as their new members. Today, women in Sikka, East Flores have more employment opportunities and are contributing to sustainable economic growth in the region.
Learn more about the fish shredding machine experiment and its results on this report.