The Winding Journey to Preserve Gesikharjo's Traditional Batik Heritage
When the textile printing technique came to Indonesia to create printed batik cloth, many feared that the popularity of traditional handcrafted batik – Indonesia's prized heritage – would fade away. After all, printing takes less time and effort, creating a piece of batik that is far more affordable for buyers compared to handcrafted batik. Growing competition between neighboring batik-making villages further decreased the prices of printed batik cloth, making it more accessible to buyers while further dampening the appetite for handcrafted batik. As the demand for traditional batik began to decrease , so did the interest of producers to see handcrafted batik as a viable source of livelihood. Many batik artisans slowly left the profession to become merchants.
In the small village of Gesikharjo, Tuban district in East Java, traditional handcrafted batik has also had its ups and downs. In addition to a longer production time, the price of a handcrafted Gesikharjo batik is typically more expensive due to the exquisite patterns unique to the Gesikharjo area. While traditional batik made by coastal communities in Indonesia are typically known for their bright colors, it is not the case with Gesikharjo even though the village sits on the northern coast of Java. Traditional batik from Gesikharjo bears neutral earthy tones similar to that of Central Java. Gesikharjo's handcrafted batik also holds rich philosophical and historical meaning behind each unique pattern.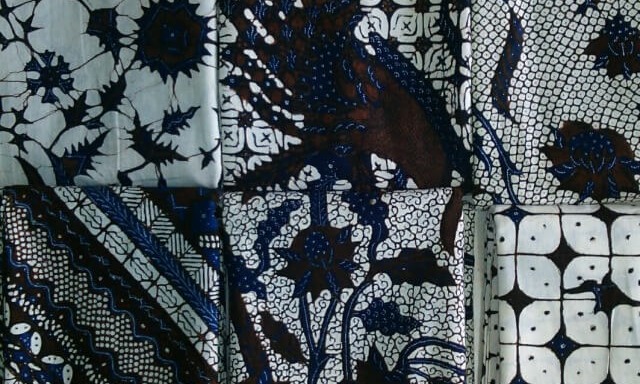 Gesikharjo batik is heavily influenced by Chinese, Javanese, and Muslim cultures

When you look closely and trace the origins, Gesikharjo's batik is full of imagery rooted in Javanese, Islamic and Chinese cultures. The phoenix, a mythical bird that has roots in Chinese folk stories, is a common sight on Gesikharjo batik, accompanied by the traditional Javanese floral and earthy tones. This combination is not a coincidence. Rather, it is a reflection of the historical role of Tuban as a port city where merchants from all over the world gathered. This dynamic between Javanese, Islamic and Chinese culture in Tuban has long influenced the daily lives of people in Tuban.
The Gesikharjo Batik Spirit
Despite the waning appetite for traditional handcrafted batik, a group of batik artisans in Gesikharjo village have persisted to continue to produce traditional handcrafted batik in an effort to preserve their traditional batik heritage. Kustini, Lilik Dinarti, Muntiani and Sri Endah Ekowati – the women who are part of the Gesikharjo Batik group – have even created new patterns to keep up with the growing competition.

In 2017, the batik group joined Kopernik's Wonder Women program and participated in numerous workshops related to packaging and digital marketing. Since joining the workshops, many of them have improved their packaging and utilized digital channels such as Google Business and video advertising in their marketing strategy. They were also helped by Kopernik staff to gain access to new markets, such as Sukkha Citta, an online marketplace for ethical, handcrafted fashion products. Through a partnership with Sukkha Citta, the batik group learned a new batik­ making technique using natural dyes and produced naturally-dyed batik cloth and the group now receives regular orders from Sukkha Citta. This provides the group with a regular income which helps the artisans in supporting the daily needs of their families. With the additional income, batik artisans have more of a cushion to continue producing traditional handcrafted batik.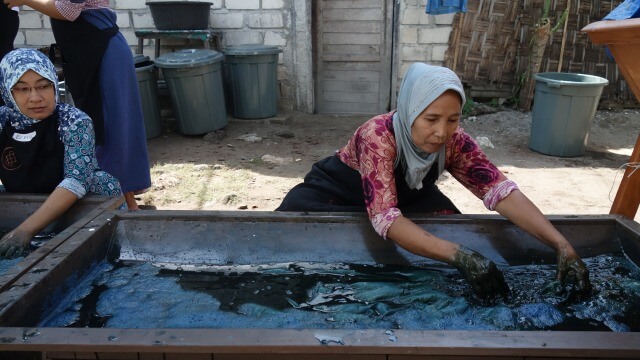 The Gesikharjo batik group learning to make batik using natural dyes.

The Gesikharjo batik group's journey since 2017 has revived the spirit of other nearby batik artisans who previously had given up producing batik because of the low demand. Siti Aminah and Agustin Ningrum were two batik artisans in Gesikharjo who had previously stopped making batik to become merchants at AsmoroQondi, a religious tourist destination in Tuban. But when they heard the story of Kustini and other women in the Wonder Women program, they became excited again. They joined in learning about natural dyes and restarted their batik businesses. Siti, Agustin and the six other batik artisans have all joined the Wonder Women program as part of the Gesikharjo Batik group.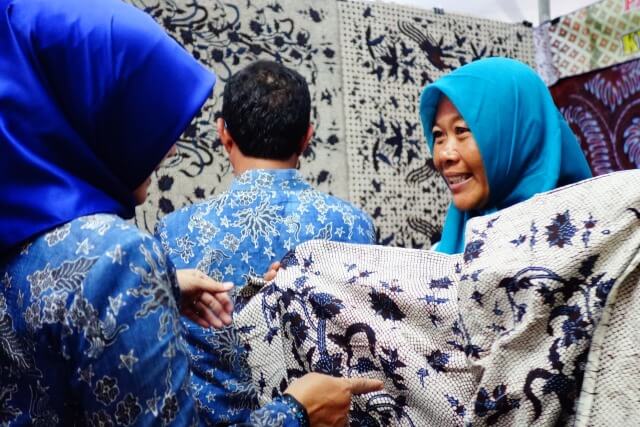 Kustini still continues producing traditional Gesikharjo batik to this day.

The Gesikharjo Batik group is still thriving to this day, producing natural dyed batik as well as traditional handcrafted batik. In 2018, the group patented five new patterns of traditional Gesikharjo batik with Indonesia's Ministry of Law and Human Affairs: Mentaraman, Gringsing Buketan, Kawoeng Bunga Merambat, Udan lires and Dudo Brengos. Registering these patents was a crucial step in the efforts to preserve the handcrafted batik tradition of Gesikharjo village. With these patents in hand and renewed spirits, Gesikharjo's traditional handcrafted batik is ready to flourish.