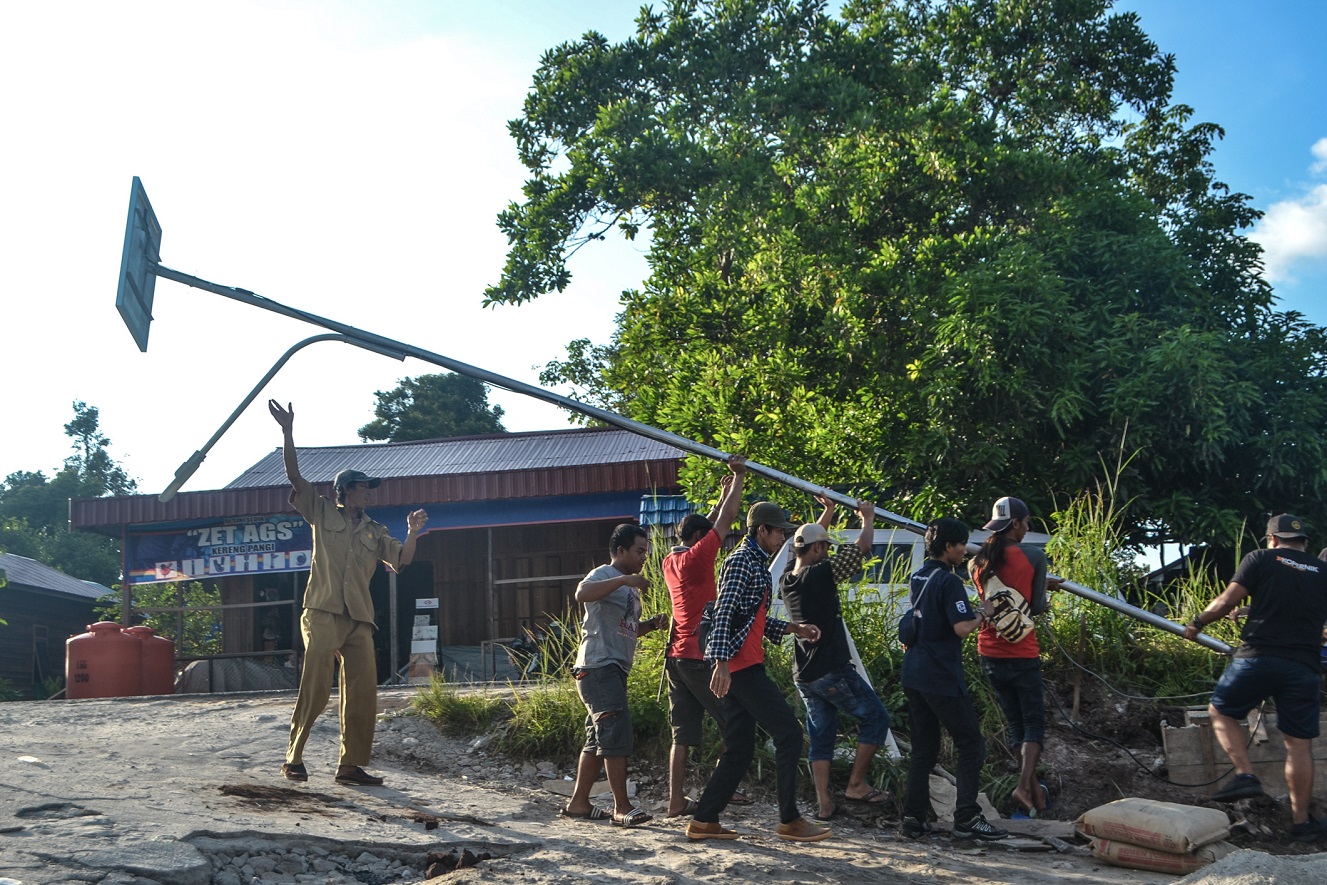 Working with Local Governments to Light Up Villages in Kalimantan
"If you want to go fast, go alone. If you want to go far, walk together."
For the past three years, Kopernik has partnered with Signify, formerly known as Philips Lighting Indonesia, to bring access to lighting for people in rural areas through the Kampung Terang Hemat Energy (KTHE), or Bright and Energy Saving Villages, initiative. The earlier phase was first implemented in Sulawesi, followed by the most recent phase in April that extended to four provinces in Indonesia – North Sumatera, Central Kalimantan, East Bali and Maluku – in which we distributed over 1,300 solar lighting systems.

Through our efforts in reaching these off-grid remote areas, we witnessed how collaboration turned an idea into real action through the private sector, local government and non-government organization collaboration with communities. Each partner harnessed their specific expertise in their role to improve social welfare. Local governments, in particular, have held a crucial key in ensuring that we reach those who need it the most.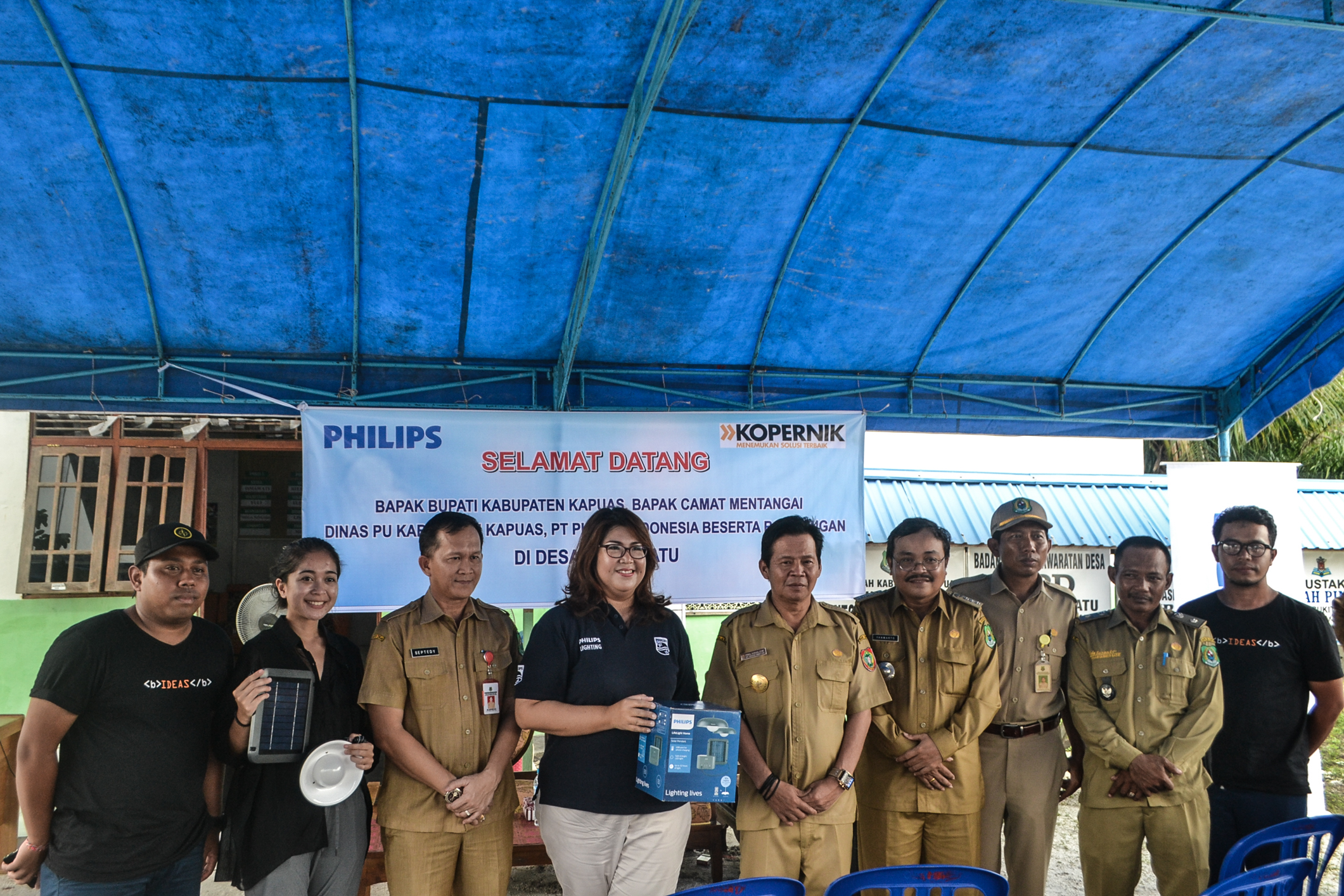 A ceremonial event attended by the regent and local government of Kapuas (Photo credit: Annisa Sabran/Kopernik)

In the Kapuas regency of Central Kalimantan, our local partner Yayasan Betang Borneo worked with the Central Kalimantan government's Department of Energy and Mineral Resources (ESDM), Office of Social Welfare (DinSos), and Office of Public Works and Spatial Planning (Dinas PU) who helped to provide 20 electricity poles to villages.
Meanwhile, in Katingan regency, the local government tapped into their allocated village funds to provide six electricity poles – the first village to set aside their funds to support the Bright and Energy Saving Villages program.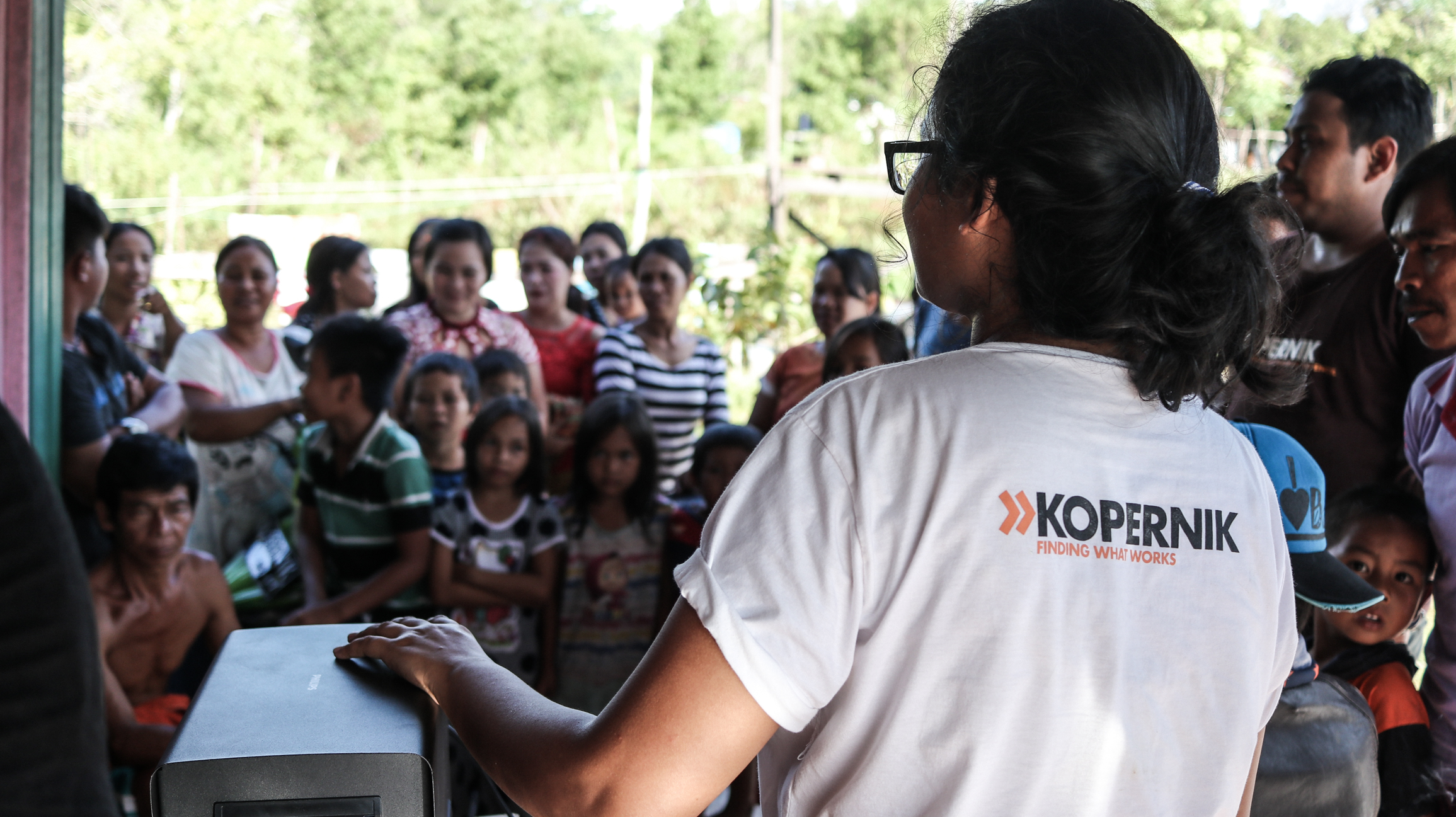 Training villagers on how to use the Philips solar home system in Bukit Lumut
(Photo credit: Fauzan Adinugraha/Kopernik)

Local government not only provided funds but were also helpful in mobilizing communities to participate in the installation of the solar lamps. The district head of Tumbang Baraoi, a village in Katingan regency, came up with an interesting incentive: villagers who helped with the installation of the solar road system would receive a Philips solar home system with three light bulbs, while those who did not help install would receive a system with two light bulbs. As a result, many villagers were eager to lend a hand in training, distribution, and installation of the solar lighting technology.
Working with both local governments and villagers have been crucial towards the impleentation of the Bright and Energy Saving Villages program, and has supported Kopernik's and Signify's efforts to reach more areas and have a greater impact to over 8,400 lives in Central Kalimantan alone.
Children across the villages of Kapuas and Katingan regencies are now able to study with better lighting, which better protects their eyesight. Women can open their small stalls later in the evening and villagers can commute safely to their homes. More than 80 public facilities – including hospitals, wet markets, docks, mosques, churches and village halls – can operate at longer hours, enabling economic activities and community gatherings after dawn.

Installation of Philips solar road lamp in Bukit Batu (Photo credit: Annisa Sabran/Kopernik)

To continue finding what works best in the last mile, we collaborate with the national government. This is why, in an upcoming distribution plan to Maluku, Kopernik and Signify will partner with the National Team for the Acceleration of Poverty Reduction (TNP2K) to obtain data on electrification of households and verification process.
The Bright and Energy Saving Villages program demonstrates that by working together with diverse parties for a common goal, we can reach extra miles that would not be possible to achieve alone. Collaboration is about ensuring all stakeholders take part in furthering our common goals. It is about maximizing impact to ultimately find what works in reducing poverty.