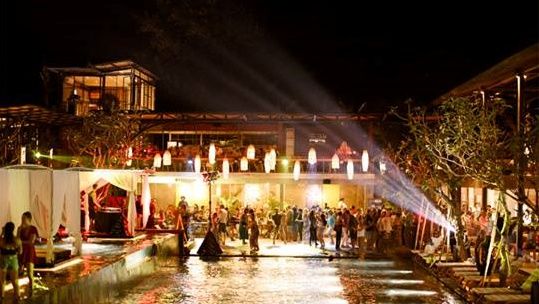 Kopernik is proud to be partnering with Titi Batu Ubud Club – the only family fitness and wellness centre in Ubud, Bali – in raising funds to deliver much-needed support to families affected by the earthquake and tsunami disasters in Central Sulawesi, Indonesia.
On 1 December 2018, Titi Batu Ubud Club will host a grand opening event dedicated to the hundreds of thousands of survivors of the earthquake and tsunami that devastated Palu, Sigi, and Donggala in Central Sulawesi, Indonesia. The event will start with a basketball tournament in the morning, and a series of fitness and wellness classes available by donation throughout the day. There will also be kids and pool activities, a skateboard exhibition, and a silent auction. A live DJ will accompany the day, followed by reggae music through the night. There will also be a special performance by Gede Robi, a Palu-born, Ubud-based musician and frontman of Bali's grunge band Navicula.
All proceeds from the event (entry fees, donations from classes and silent auction) will go towards Kopernik's efforts to support those affected by the disaster in Central Sulawesi.
More than 220,000 people in Central Sulawesi are living in temporary accommodations after a 7.4-magnitude earthquake followed by a 6-metre tsunami struck parts of the province. The twin disasters claimed more than 2,200 lives and damaged more than 60,000 homes, according to data from the National Disaster Mitigation Agency (BNPB).
Together with local partners in Central Sulawesi – Mosintuwu Institute and SKP-HAM – Kopernik has provided solar lights and water filters to support affected families in getting access to electricity and safe drinking water during the immediate emergency period. Kopernik is also supporting a network of 91 public kitchens in the Palu, Donggala, and Sigi districts organized by Mosintuwu Institute and SKP-HAM.