GoPay and Kopernik Launch "The Digital Donation Outlook 2020"
During the COVID-19 pandemic, which has massively impacted people's lives and livelihoods, many Indonesians are expressing their generosity and making contributions to support each other. The 2018 World Giving Index has acknowledged that Indonesians are among the most generous countries in the world. With lockdowns and physical distancing restrictions in place during the pandemic, many have chosen to donate online to show their support and solidarity.
To better understand the trends in digital donations during the COVID-19 pandemic, in partnership with Indonesia's largest e-wallet service provider, GoPay, we conducted the Digital Donation Outlook 2020 research, the results of which were presented in a press conference on 7 December 2020. The research was conducted between August and October 2020 and is the first of its kind in Indonesia, aimed to understand the country's digital donation ecosystem and how it has changed during the pandemic. We looked at various aspects, including the reasons people donate digitally to the experiences of those organizing digital donation campaigns.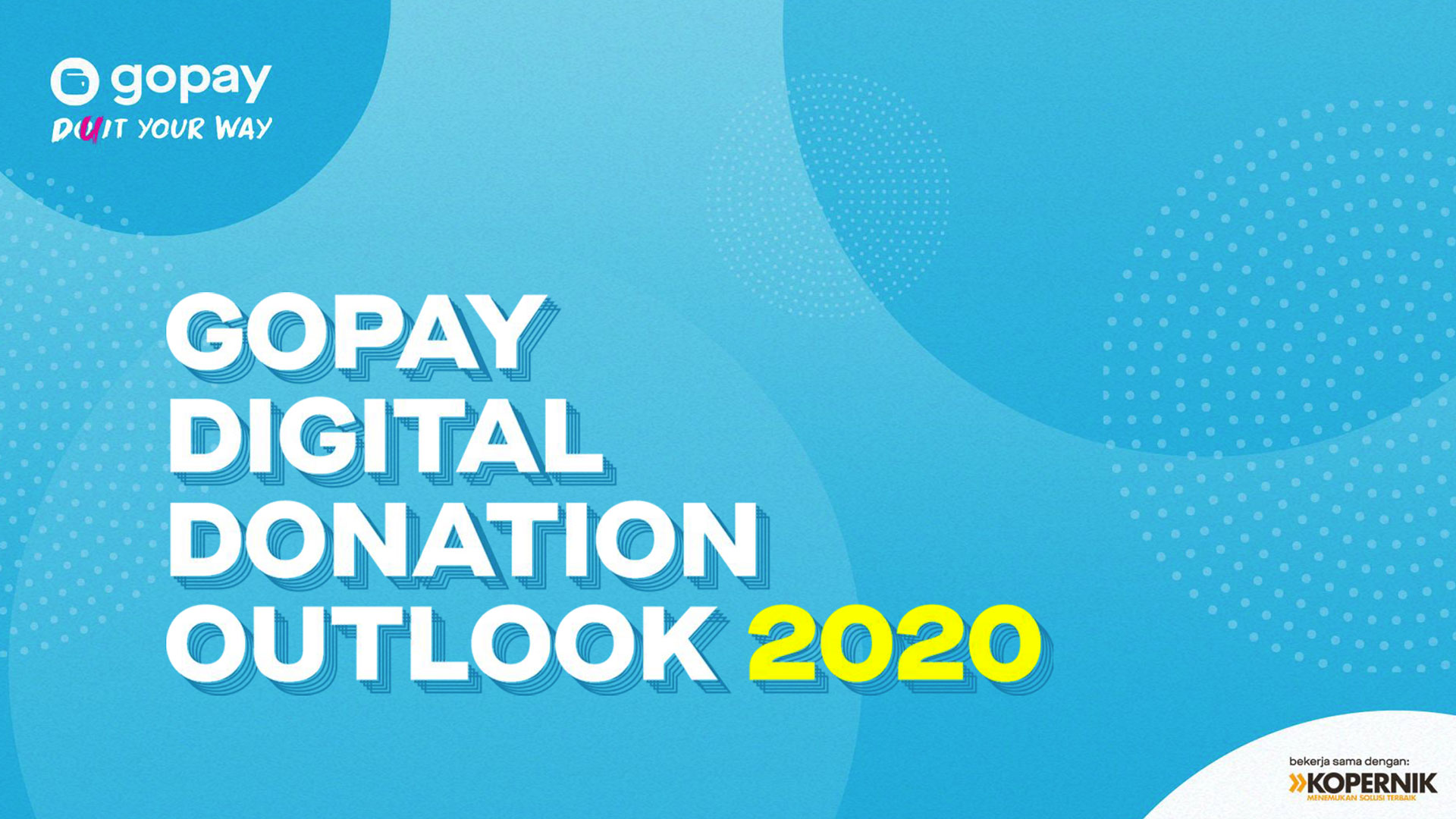 Kopernik conducted this research using two methods. First, in order to understand the overall donation patterns, we conducted an online survey via Instagram which had 1,319 respondents across 29 Indonesian provinces. Second, we interviewed 15 key informants who represented the main stakeholders in the digital donation ecosystem – influencers, non-government organizations (NGOs), religious institutions, corporations, and the government.
Overall donations, both conventional and digital, have increased in value by 20% during the pandemic. While the average amount of digital donations increased by 72% during the same period. In terms of age groups, millennials (age 24-39) are the most frequent donors, making 1.5 donations monthly on average, while Gen-X (age 40-55) made donations with the highest monetary value (IDR 124,000 on average). Most digital donors donate through mobile apps and digital donation platforms because they are relatively easy to use and can be made from the comfort of their home, without the hassle of going out, as well as providing the freedom to choose the preferred amount of donations.
The key stakeholders in the digital donation ecosystem also recognized the growing trend of online donations. Religious institutions that have been managing Islamic charitable contributions for decades, mentioned that the value of digital donations they have received, has been doubling every year, over the past five years. NGOs have also been shifting their strategies to incorporate digital donations as a key source of their funding. The NGOs we spoke with found that setting up online donation campaigns and promoting them through social media is relatively easy and impactful, especially during emergency responses.
We are optimistic with the future of digital donations in Indonesia. Online donations have the potential to enable more people to make donations to support causes they care about in Indonesia. Furthermore, all key stakeholders are determined to continue to improve the digital donation system to support the work of NGOs and charities - with donation platforms like Kitabisa or e-wallet providers such as GoPay regularly adding new features, to NGOs and influencers who keep improving their digital strategies to raise awareness on worthwhile causes.
For a more in-depth insight into our research, we invite you to read the full report or watch the press conference recording on our Youtube channel.