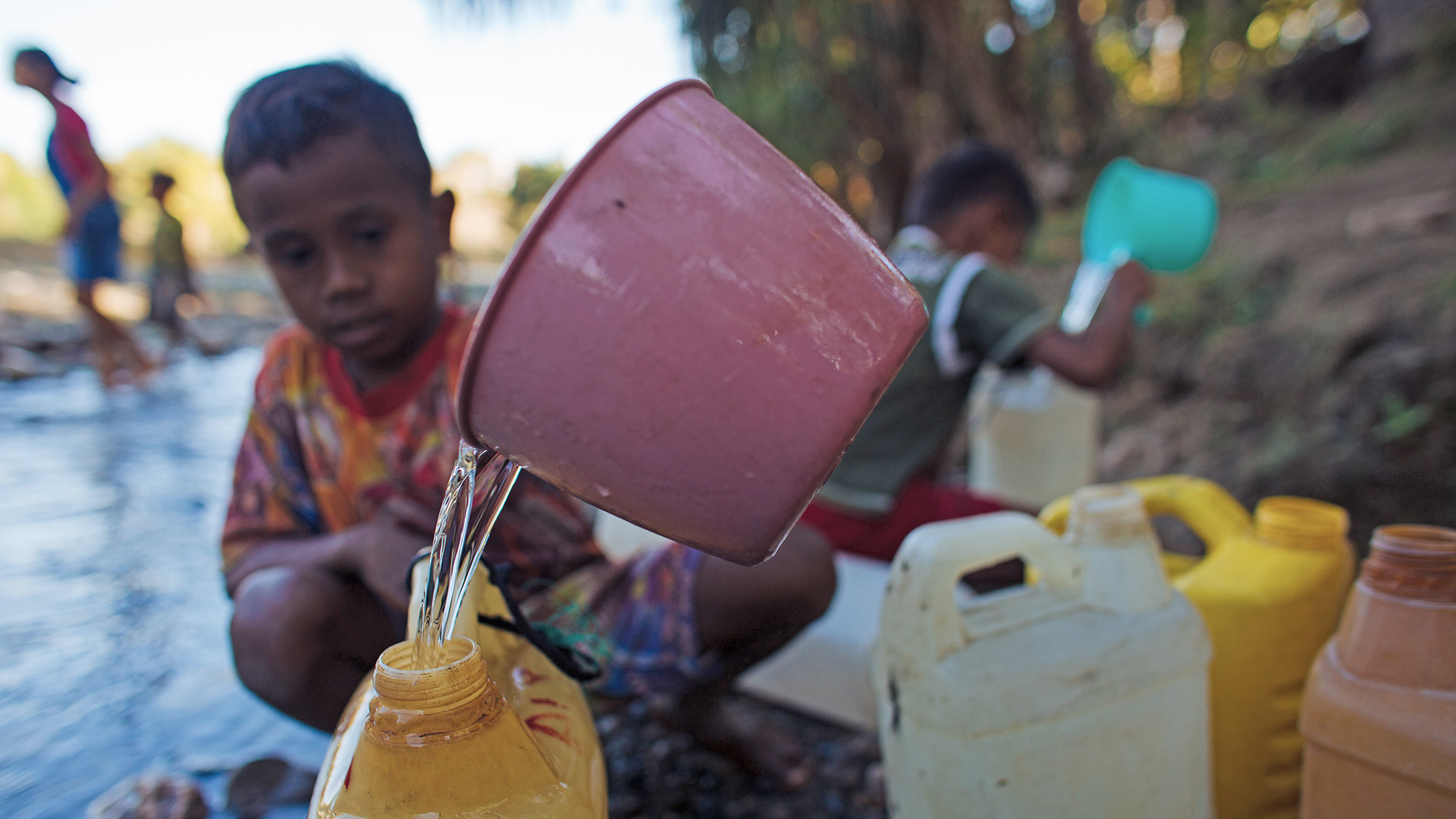 Identifying Clean Technology Needs: Findings from Cambodia
Approximately 80% of Cambodia's circa 16.2 million population lives in the rural areas, making it the highest percentage of rural population in ASEAN.1 Occupational groups are mainly concentrated in agriculture, followed by craft-making then service and sales. Accounting for 33.7% of the country's working population, agriculture presents abundant opportunities.2 Innovations in green farming technology such as solar pumps for irrigation and solar dryer for post-harvest processes among others have the potential to increase the country's low productivity yield. On average, Cambodian production yield per hectare is 3.3 tonnes, which is lower than its regional peers of Philippines (4.3 tonnes) and Indonesia (5.7 tonnes).3
Access to clean energy is limited, with 30% of rural communities having no access to power grids. Affordable solar-powered technology with appropriate financing schemes could, therefore, be an ideal solution.4 In urban areas, infrastructure developments along with 14% vehicle growth annually have contributed to the country's poor air quality.5 Cambodia ranked 148th out of 178 countries for the Environmental Performance Index in 2014.6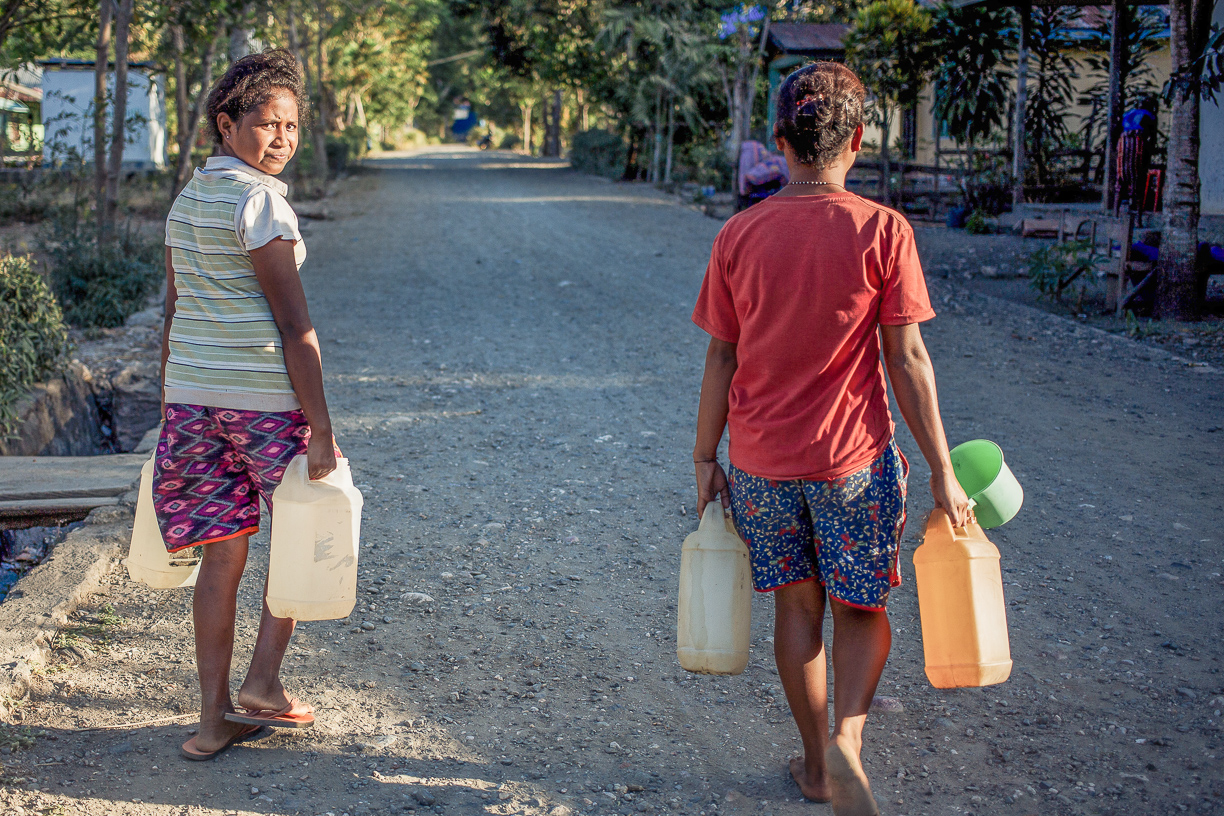 In 2015, 663 million people lacked access to safe drinking water (UNICEF)
In the water sector, common issues include limited access to water supply and improved sanitation, high arsenic content in water sources, and recurring droughts and floods.7 Similar to Kopernik's recent Indonesia findings, demands for clean water technology were identified across the nation. Technology needs in water vary from water production to wastewater and fecal sludge treatment system. One of the technology seekers is Teuk Saat 1001, a social enterprise based in Phnom Penh that has been building solar-powered water treatment kiosks to deliver drinkable water to rural communities. Teuk Saat 1001 currently seeks an innovative solution that could connect their water filter devices in each water treatment kiosk with GPRS signal to enable remote water quality monitoring. This would ensure a safe quality of water being delivered even to the most remote households.
Another example from the water sector is WaterSHED Ventures, which markets water, sanitation, and hygiene (WASH) products and services for rural, Base-of-Pyramid consumers. Its parent, WaterSHED, has helped over 200,000 households gain access to improved toilets. But given the lack of centralized fecal sludge treatment systems in rural Cambodia, WaterSHED Ventures is seeking for technology suppliers who could assist with appropriate treatment systems and related technology.
In the energy sector, Kopernik visited Okra, a plug-and-play solar technology provider that employs remote monitoring of energy generation, consumption and battery charge levels at all nodes. This enables control of Okra's network to ensure power is being best utilized. Okra uses a Pay-As-You-Go (PAYG) system, thus electricity is charged fairly based on their net power consumption. Okra's technology need emerged from Cambodia's telecommunication infrastructure development. 2G telecommunication towers are currently being replaced by 3G and 4G towers, meaning new microchip and software needs shall be developed for all PAYG devices to communicate and be controlled by Okra as the system owner. Okra is currently seeking 3G & 4G microchips and software technology providers.
Another need from Okra stems from the limited supply chain of reliable, cost-effective direct current (DC) appliances for off-grid solar power in Cambodia. Since solar panel converts sunlight into DC electricity, DC appliances can be powered directly from the battery and save more energy compared to alternating current (AC) appliances that require an inverter. However, most appliances that are sold in Cambodia use AC. Okra, therefore, seeks DC appliance suppliers who guarantee maintenance and cost-effective appliances such as DC-based water pumps, post-harvest processing machines, and refrigeration technologies among others.
Following the needs identification research, Kopernik and WIPO Green seek to connect technology seekers - such as those mentioned above - with technology providers in a matchmaking session that will be held on June 4th, 2018 at the Asia Clean Energy Forum in Manila, Philippines. Results and recommendations from both the needs identification and matchmaking event will be publicly shared with key stakeholders and on WIPO Green's website after the matchmaking event.
---
1 CIA, 2017
2 Cambodia socioeconomic census, 2015
3 ADB, 2014
4 Cambodia national energy statistics 2016
5 Ministry of Public Works and Transport, 2016
6 Yale 2014
7 JICA, 2010