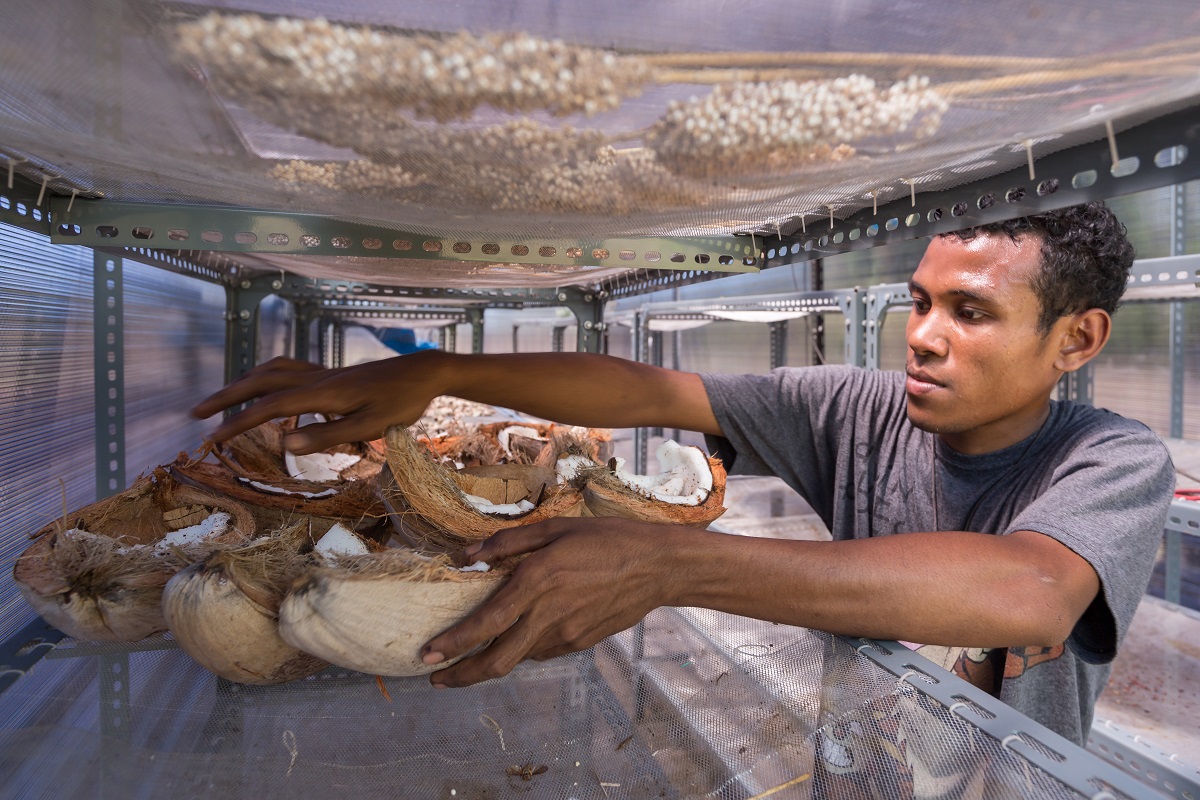 Identifying Clean Technology Needs in Indonesia
In February 2018, Kopernik kicked off its partnership with the World Intellectual Property Organization (WIPO) GREEN to identify clean technology needs in Indonesia and Cambodia. The project is currently in the middle of its field research phase, identifying technology needs in four areas: water, energy, agriculture, and air.
The methodology used in the field research phase is designed to capture current needs at both macro and micro levels. Kopernik examined recent developments and policies related to the four focus sectors to guide the mapping process of possible technology needs. For example, in the agriculture sector, the Government of Indonesia's national medium-term development plan 2015-2019 aims to accelerate national economic resilience by developing rural agroindustries. Accordingly, the needs identification in rural Indonesia focuses on identifying technologies that address current challenges in the agroindustry. Possible technology seekers were contacted and interviewed about their current technology needs. Afterward, Kopernik mapped each need on to the value chain of the relevant sector and matched it with possible solutions. Through the combined networks of Kopernik and WIPO Green, as well as the latter's database on green technology, we contacted potential technology providers who may offer relevant technology solutions. Follow-up strategies are planned to connect the technology seekers and providers.

Research Methodology
From our field research in Indonesia, we identified a number of technology needs in both rural and urban areas. One of the technology seekers is IDEP Foundation, an organization in Bali that supports sustainable living through its projects in permaculture, disaster management, and school environment education. IDEP Foundation is in need of a solar-powered coconut shredder in East Flores, where petrol and electricity are limited and expensive. Another seeker is Green School Bali that seeks a dew water harvester and a green 3D printing machine using organic filaments that would support the school's sustainable education curriculum.
Among those we have identified, the needs for clean technology in water and agriculture are the most common. Demands for clean water technology were identified across the archipelago, in rural areas from Aceh to Papua as well as urban areas from Bandung to Bali. Technology needs in water also vary from solar water pumps to solar water desalination systems. As for the needs in agriculture, the demand is more concentrated in harvesting and post-harvesting technology, such as solar dryers to increase the value of crops.
All relevant needs from Indonesia and Cambodia will be uploaded to the WIPO Green database. Together with WIPO Green, we will also be hosting a webinar about our findings on clean technology needs in Indonesia and Cambodia on May 17. Kopernik is keen to hear from technology providers who can supply needed technologies described above and in the database. Click here to register for our webinar.