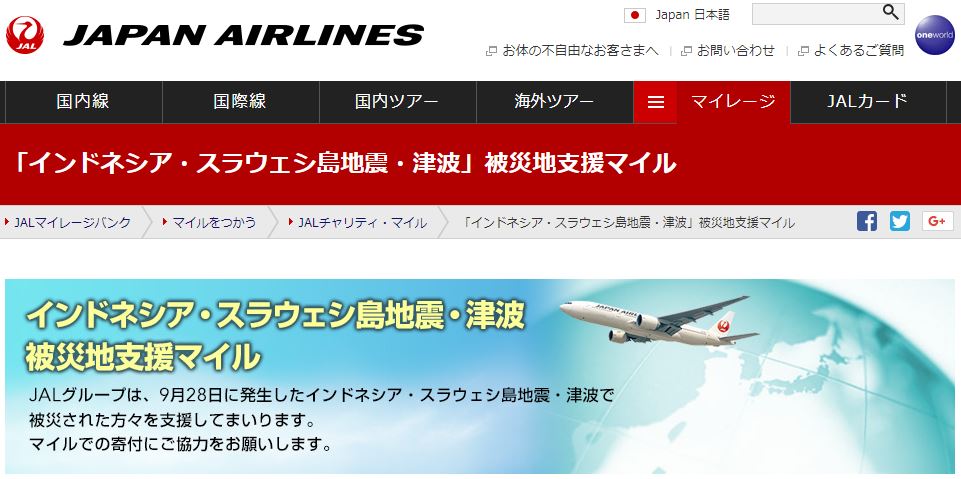 Kopernik and Japan Airlines Support Families in Central Sulawesi through JAL Charity Miles
Kopernik is partnering with Japan Airlines Corporation (JAL) to raise funds in support of families affected by the recent earthquake and tsunami disasters in Central Sulawesi.
From 16 November to 16 December 2018, members of the JAL Mileage Bank (JMB) can contribute to the relief effort through the JAL Charity Miles program. Donations will be accepted in units of 500 miles through the JAL website, and the JAL Group will donate the equivalent amount in cash (1 mile = ¥1) to Kopernik. In partnership with trusted local partners, Kopernik has been distributing solar lights, water filters, and other critical supplies to affected communities in Palu, Sigi, and Donggala of the Central Sulawesi province since the twin disasters struck.
JAL and Kopernik have been working together since 2013 on various initiatives supported by JAL Charity Miles, such as Connecting People to People, Bridging Japan, and the World Project.
For more information, please visit 2018 Indonesia (Sulawesi) Earthquake-Tsunami Support Miles https://www.jal.co.jp/en/jalmile/use/charity/kopernik2018/
Thank you very much for your support.