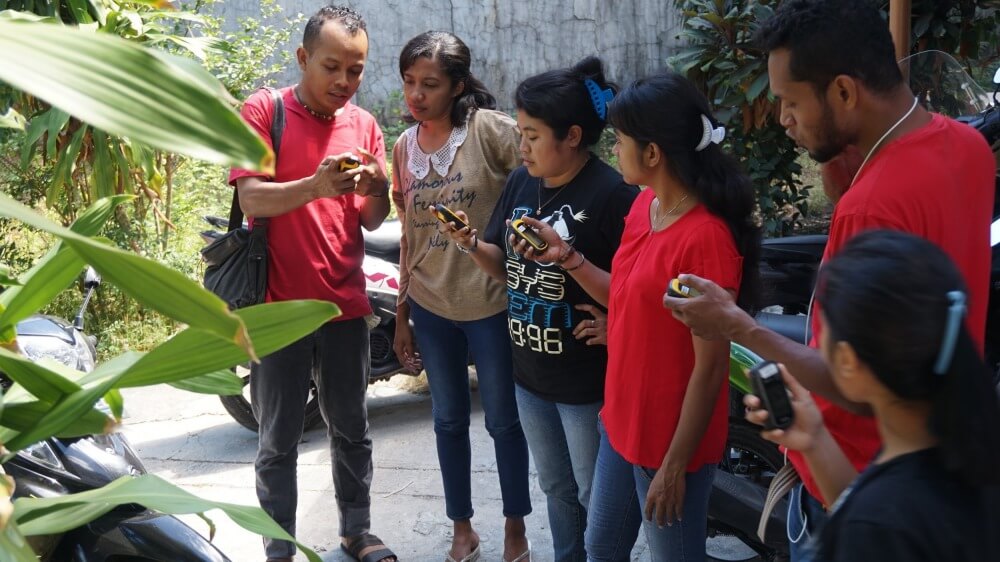 Kopernik and Plan International Launch Latest Update of Impact Tracker Tech Catalog
We are proud to launch the latest update of the Impact Tracker Tech catalog!
The world of Information Communications Technology for Development (ICT4D) is a dynamic, fast-changing space. Methods to collect data via mobile devices have become more mainstream. Many innovative apps and platforms are useful for small-to-medium enterprises and nonprofits, but keeping up with the rapid development of the ICT4D sector can be challenging. The Impact Tracker Tech Catalog exists to address this specific issue.
In 2014, we laid the foundation of the Impact Tracker Tech catalog in partnership with the Rockefeller Foundation and Asia Community Ventures. We were pleased that the catalog received considerable recognition from the development and ICT4D community. The ever-evolving trends in ICT4D and the changing needs of civil society organisations prompted us to update the catalog two years after its first installment. In 2016, we refined the focus of evaluation into three important features: ease of use, cost-performance, and capacity to scale up.
And now - three years after since the 2016 update - we have partnered with Plan International's Digital Development Team to bring up-to-date information on relevant technologies beneficial to the international development community. The catalog not only provides a reliable source to smaller enterprises and nonprofits, but also assists Plan International's global network as a go-to reference in the digital development world.
In this round of updates we have added a new category called "Geographic Information System (GIS) Tools" which features three main sub-systems: spatial data collection, online mapping, and crowdmapping tools. LoGeo Consulting made substantial contributions to the development of this new GIS tools section. In addition, the updated category "Mobile Data Tools" includes separate listings for SMS, Interactive Voice Response (IVR) and Data Collection Tools.
Another key change is the emphasis on open source technologies, in line with the Principles for Digital Development. This is reflected in the accessibility scoring. It is important to note that 'free and open source' doesn't always mean no-cost, turn-key solutions ready for immediate deployment. Open source solutions sometimes require people with specific skills, such as IT programmers, who can use open source tools to build something useful for organizations. Whether a nonprofit or social enterprise has the in-house skills to help use such tool should be taken into consideration.
Finally, we have added dynamic functions and filtering options to make the site as useful as possible for organizations with different needs. Now, readers can not only sort relevant technology categories by the three main criteria (usability, affordability, or accessibility) but also apply specific filters such as open source or user roles functionalities.
Our hope is that this free online catalog will help our peers in the development sector to keep up with the rapid pace of tech development in collecting data, communicating with their clients and measuring their impact.
We are always keen to hear your opinions including positive and critical comments. Please share your feedback through this page.