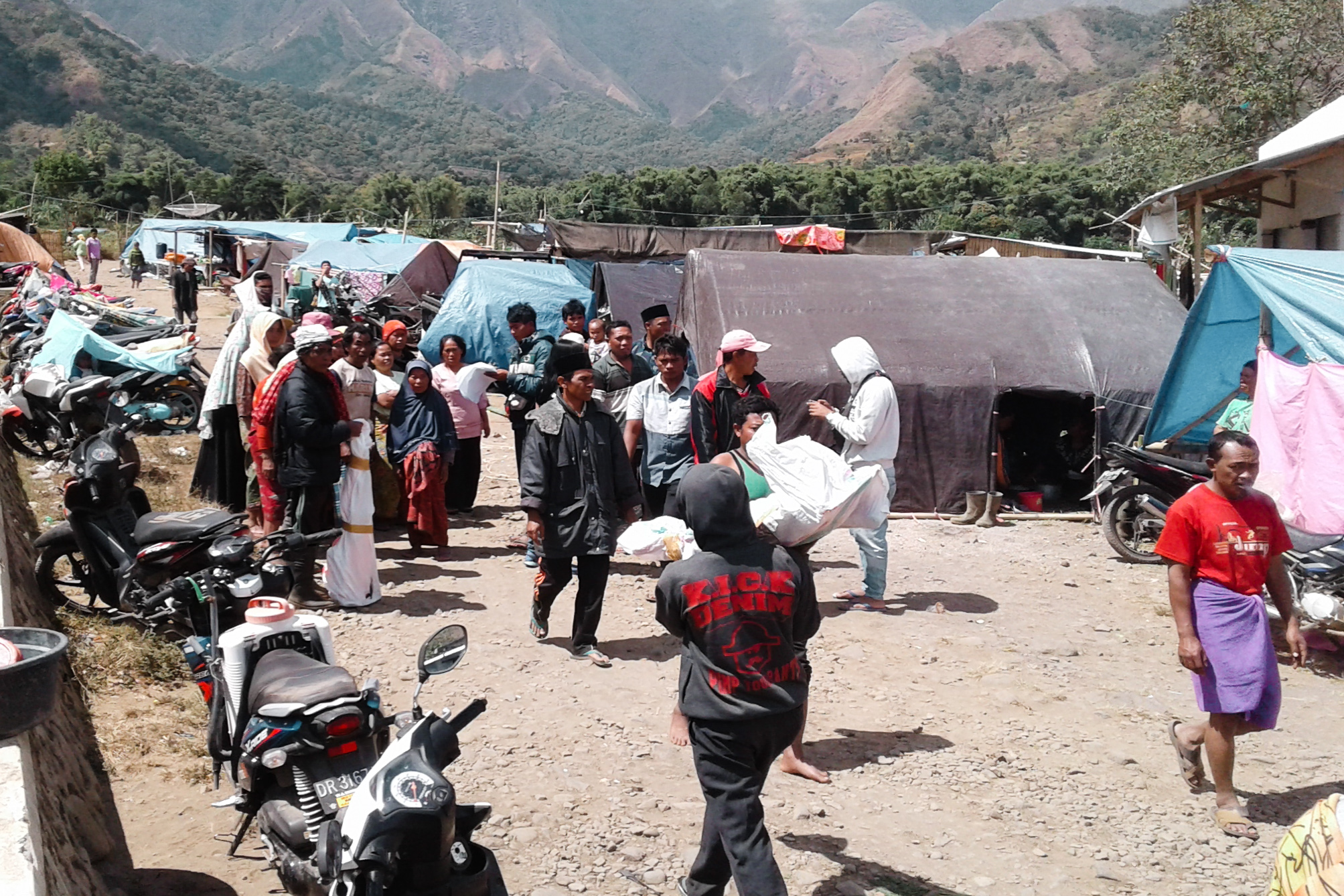 Kopernik Partners with Embassy of France in Indonesia to Help Families Affected by Lombok Earthquake
Ubud, Bali. 3 September 2018 - Kopernik has partnered with the Embassy of France in Indonesia to support families in Lombok in rebuilding their community after a series of powerful earthquakes damaged thousands of buildings and displaced hundreds of thousands of lives on the island.
Tremors ranging from 5.0-6.9 magnitude have hit Lombok over the past four weeks, with the latest one recorded on August 20. Nearly 400,000 residents are currently living in temporary shelters as the quakes have crippled daily and productive activities in the area. On 25 August, local authorities have lifted the emergency response status, transitioning to rehabilitate and reconstruct areas damaged by the earthquakes.
The Embassy of France in Indonesia has donated EUR 100,000 that will be used to provide critical support towards the rehabilitation and reconstruction efforts including 1,000 shelter kits, 500 reconstruction kits, and 50 latrines to affected families in Sembalun Bumbung village, East Lombok and Salut village, North Lombok.
The shelter kits comprise of tarps, blankets, sarongs, solar lanterns and water filters. Meanwhile, the reconstruction kits include saws, shovels, hammers, gloves, crowbars, sledgehammers, and hoes. During the distribution of these kits, Kopernik will also provide awareness raising support and educational materials related to health and nutrition, hygiene practices as well as knowledge on preparing for natural disasters in the future.
Support is still needed as Lombok residents begin to rehabilitate their community. Kopernik continues to be committed to responding to the urgent needs of the affected families.