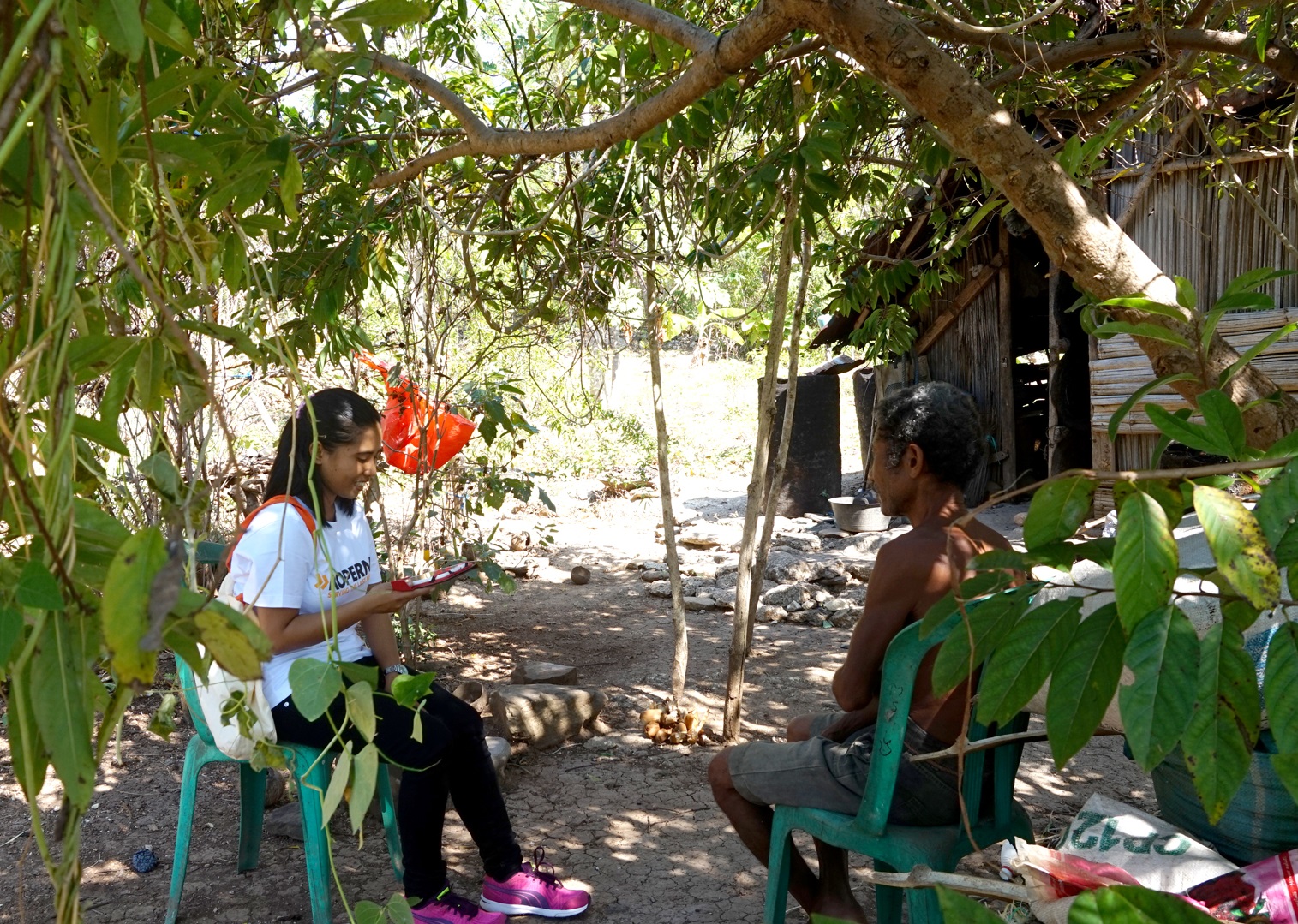 Replicating What is Proven to Work: No Lean Season
No Lean Season- an innovative cash transfer program in Bangladesh implemented by Evidence Action- has been identified as one of the most cost-effective poverty alleviation interventions by the charity GiveWell and was recently featured in the Economist.
Since mid-2017, Kopernik has been part of the replication efforts in Indonesia to pilot this program in West Timor and evaluate its impact through a randomized control trial (RCT) in partnership with Evidence Action and the Abdul Latif Jameel Poverty Action Lab (J-PAL).
As part of our commitment to experimentation and finding what works for last mile communities, Kopernik advocates for rigorously evaluated programs such as No Lean Season that generate evidence of real impact for the most vulnerable and disenfranchised. In addition to its solid evidence base and cost-effectiveness, GiveWell recommends No Lean Season for its transparency as well as the strong potential to effectively replicate and scale up the model in other countries.1
No Lean Season in Bangladesh has demonstrated to be an impactful program that directly addresses challenges faced by seasonal farmers. The period between the harvesting and planting seasons in rural areas is commonly known as the "lean season". As a result of lower incomes obtained during this time, poor rural labourers and their families often experience hunger. By providing cash transfers of approximately USD 20 that cover transportation to nearby urban areas, rural labourers are able to access alternative employment during the lean season. Based on the findings of several RCTs in Bangladesh, No Lean Season positively impacts household income and consumption. By gaining additional income from temporary employment during the lean season, participants report the ability to provide an additional meal per person per day as a result of the program.2 Evidence Action estimates this to translate to 500 additional meals for an average-sized family in Bangladesh during the lean season.3 The Indonesia exploratory pilot will determine how No Lean Season might be adapted. Based on the pilot's findings, Evidence Action will decide on the feasibility of RCTs in 2018 for different contexts.4 The RCTs will explore how cash transfers might increase mobility and the likelihood of finding temporary employment, and subsequently improve the income and caloric intake of poor rural households.5
To learn more, please see the recent coverage on No Lean Season: The Economist, GiveWell, Giving What We Can and Evidence Action.
1
No lean season
2
Giving recommendations
3
Beta no lean season
4
No lean season Indonesia
5
No lean season Indonesia