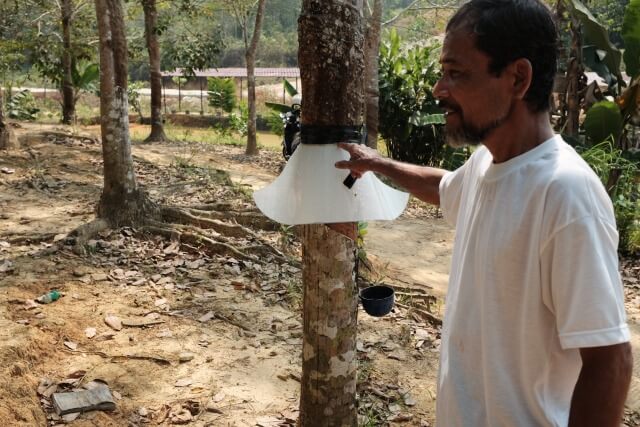 Akhmad Tanzi
Akhmad Tanzi is a rubber farmer in Bunut Subdistrict, Kapuas District, Sanggau Regency, West Kalimantan. He taps around 300 rubber tree with many different varieties in a day.
Partner Type
Implementation Partner
THE PARTNERSHIP
This partner will be involved in testing the technology, collecting data and providing feedback to Kopernik. We will use the information he provides us to support our reports on this project.
null