Lombok Emergency Response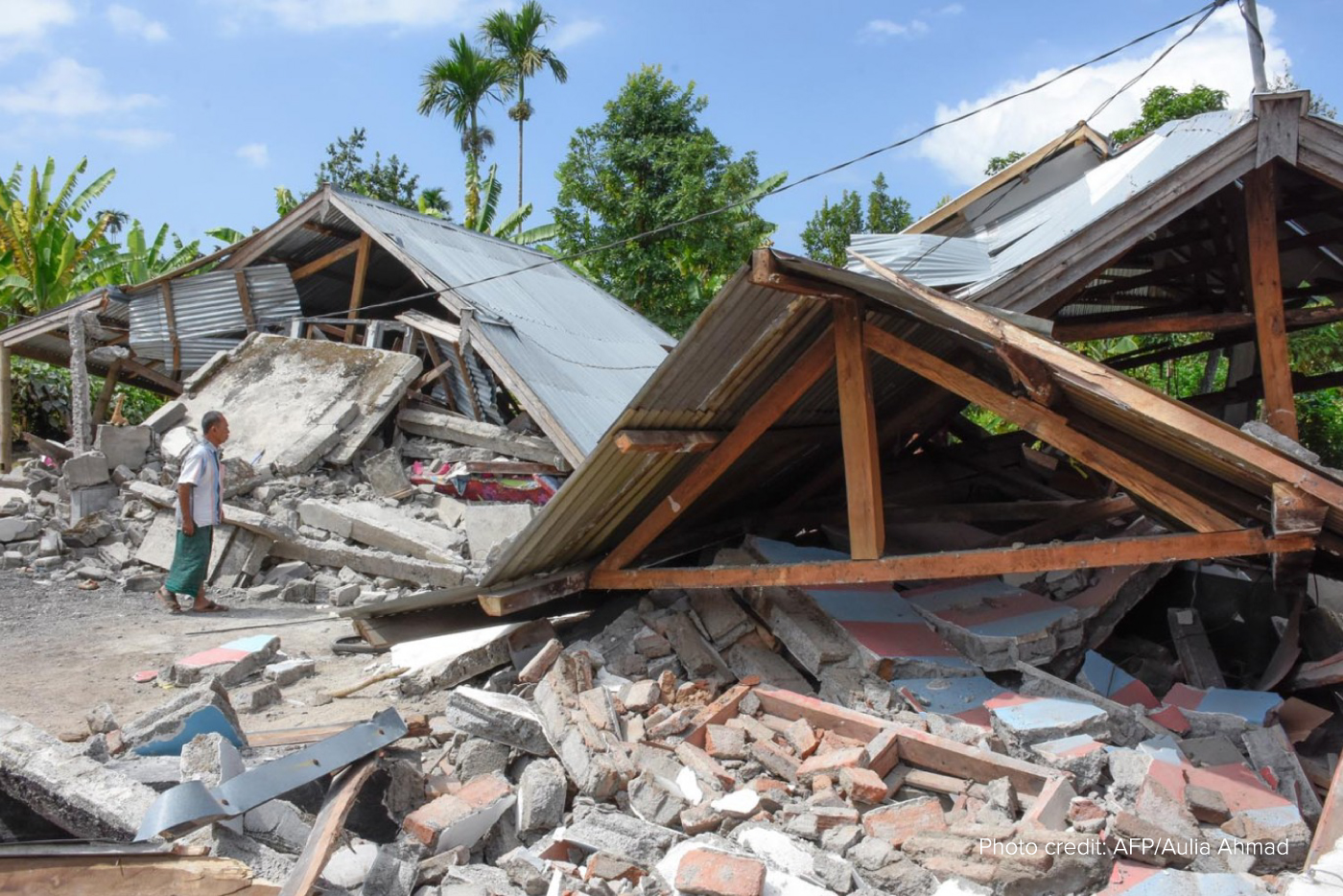 368 people have pitched in
101% funded
Help families who have been evacuated due to the 7.0-magnitude earthquake on the island of Lombok by connecting them with shelter kits.
THE PROBLEM
A powerful 7.0-magnitude earthquake hit the island of Lombok on the evening of August 5, leaving hundreds injured and thousands of buildings collapsed.
More than 400 aftershocks were recorded following the main quake, with hundred of thousands fleeing their homes to seek temporary shelter, the National Disaster Mitigation Agency (BNPB) said. The death toll from the quake is estimated at 560 as of afternoon Friday 24 August, with most fatalities caused due to falling rubble. The earthquake was felt in Bali, damaging dozens of homes on the neighboring island.
Earlier on July 29, Lombok was hit by a 6.4-quake which killed 17 and injured hundreds.
Local authorities are currently focusing on the search and rescue efforts of residents affected by the quake as well as supplying basic needs. Current top needs include access to clean water, tarps, tents, and blankets, among others, according to BNPB.
THE SOLUTION
As thousands of Lombok residents are displaced from their homes following the powerful earthquake, we are connecting them with 500 units of shelter kits to assist families and authorities in setting up temporary shelters. The kits comprise of tarps, mats, blankets, sarongs, saws, crowbars, scoops, hammers, nails, and rubber boots. We will be distributing the kits to two villages in East Lombok: Sembalun Lawang and Sembalun Bumbung, which have a population of 6,428 and 8,246 people, respectively.

We are also distributing basic needs supplies such as kitchen utensils, tarps, and rice to affected families in Ban village, Karangasem, Bali. At least 56 families in Ban village were reported to have lost their homes due to the earthquake.
In addition, we will also distribute urgently needed items such as tarps, educational toys, and story books to two temporary kindergarten schools in Dayah Rurung Barat, Sembalun Bumbung Village, East Lombok: TK Adat and TK Al-Darofina, which have 60 - 75 students combined.
FUNDING INFORMATION
The administration fee has been listed as 0 in the budget as these costs have been waived as Kopernik's contribution to our community.

Please note that due to the urgency of the situation some of the goods have already been delivered and we are crowdfunding for those costs retrospectively.
PROJECT COST
Temporary School (including school kits)
Costs associated with 4 unit renovated / new temporary school comprising of costs of building's materials (wood, spandek, cement, sand, plywood, pipes, etc.), meals for communities, distribution costs of materials, school kits and monev costs.
Costs associated with purchasing 500 units of reconstruction kits comprising of rip saw, hammer, shovel, crowbar, slede hammer, hoe and gloves
Distribution and Monitoring Cost
Costs associated with transportation, labor, liaison with local partners, and data collection and analysis
Cost of transferring payments internationally and processing online donations (5%)
A contribution to Kopernik's operational costs (15%)
Kopernik Solutions provided a sub-grant to a trusted partner organisation who is implementing this project.