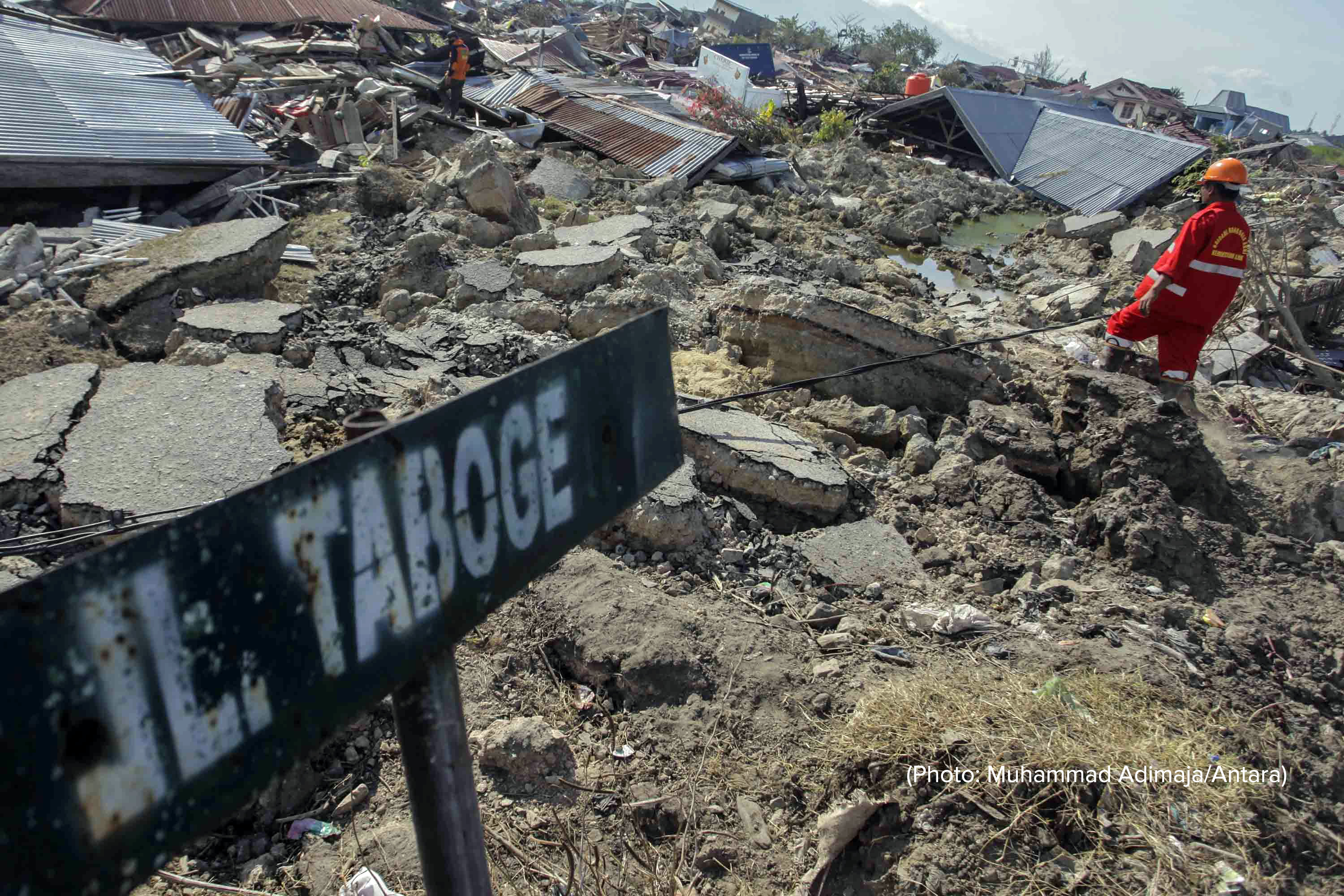 Palu Emergency Response Phase Two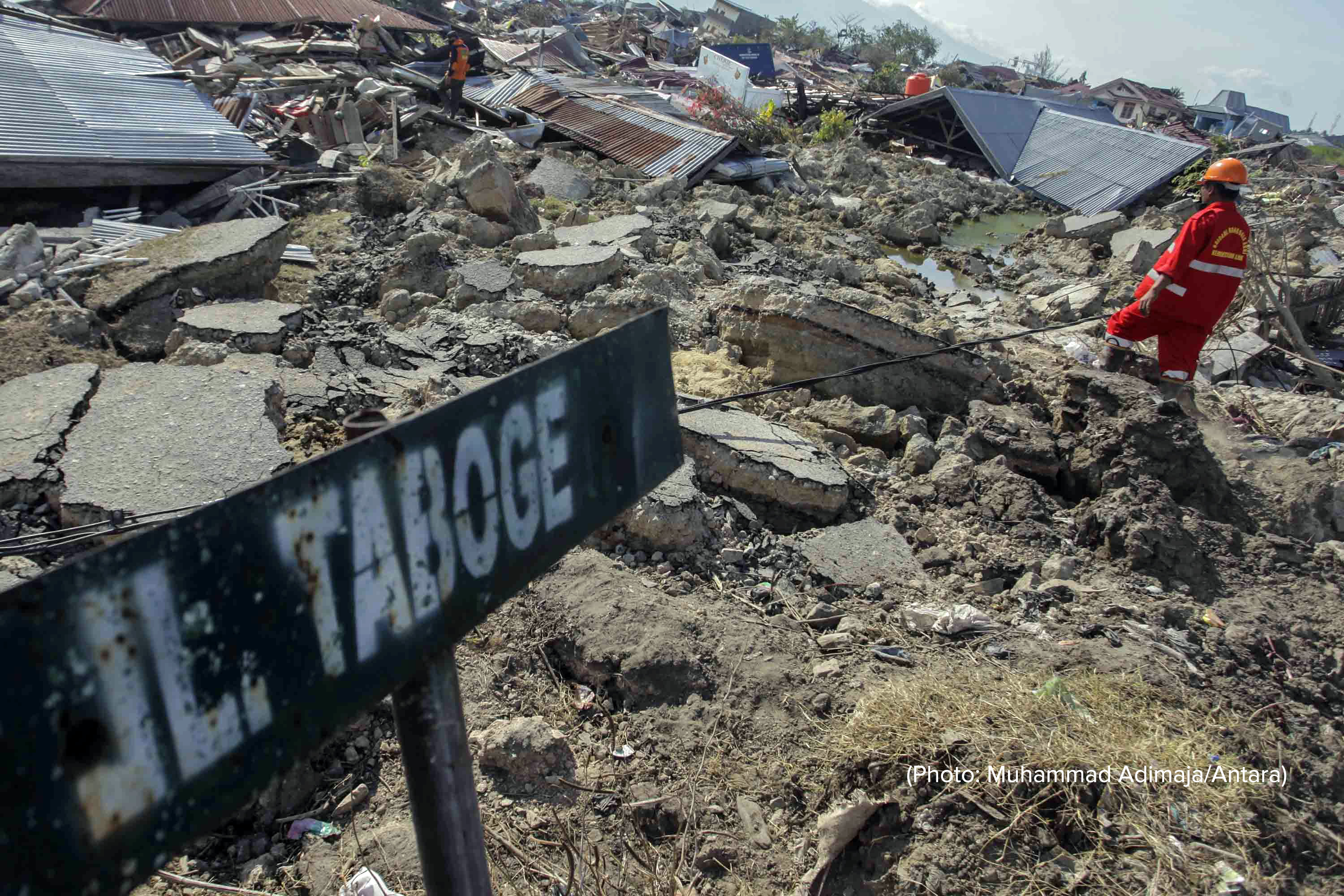 164 people have pitched in
72% funded
Help families affected by the earthquake and tsunami in Palu and Donggala, Central Sulawesi by connecting them with food, water filtration equipment, solar lighting, shelter kits and other basic supplies.
THE PROBLEM
More than 82,000 people in Central Sulawesi have been displaced from their homes and are struggling to get access to basic supplies after a major earthquake and tsunami devastated parts of the province on 28 September.
Walls of water of up to 6-meters high hit the beaches of Palu, the capital city of Central Sulawesi, and Donggala over the weekend shortly after a 7.4-magnitude earthquake. As of the evening of 8 October, the National Disaster Mitigation Agency (BNPB) has reported 2,010 dead and more than 10,500 injured mostly after found trapped under collapsed buildings. As search and rescue efforts continue, authorities estimate the number of casualties to rise.
The twin disasters damaged tens of thousands of buildings and infrastructure in the region, hindering coordination efforts and logistics for relief agencies and the government. As vital supplies struggle to reach to affected areas, residents have reported that supply of food and drinking water are running out. On 2 October, the Guardian reported that some had faced four days without food and drinking water.
Authorities and relief agencies are currently focusing on search and rescue efforts, as well as distributing food, medical supplies, and other basic needs to survivors. Current priorities on the ground include water treatment equipment, lighting, and tents.


THE SOLUTION
We are working with our trusted local partners from Central Sulawesi who continue to inform us of the most urgent needs based on their ongoing assessments on the ground. Our local partners are currently focusing their efforts on areas in Palu, Donggala, and Pantai Barat Donggala.
At this stage, Kopernik is delivering food items, water filters, solar lights and shelter kits as residents have reported thinning supply of food and drinking water. We are also sending funds to our local partner to purchase items according to the evolving needs on the ground.
---
If you wish to make a donation by bank transfer, please transfer your donation directly to our bank accounts:
Yayasan Kopernik in Indonesian Rupiah (IDR) to
Bank: Bank Mandiri
Branch: KCP Ubud 14510
Customer Name: Yayasan Kopernik
Account Number: 145-00-1804889-8
SWIFT: BMRIIDJA
Kopernik Solutions in US Dollars (USD) to
Bank: Chase
Branch: Brooklyn Trust 28, 277 Montague St, Brooklyn NY 11201 USA
Account Name: Kopernik Solutions
Account Number: 839226248
ABA: 021000021
SWIFT: CHASUS33
Aside from online donations and bank transfers, we have partnered with Pundi X to enable cryptocurrency donations. Deposit addresses are listed below:
FUNDING INFORMATION
The administration fee has been listed as 0 in the budget as these costs have been waived as Kopernik's contribution to our community.

Please note that due to the urgency of the situation some of the goods have already been pre-financed by Kopernik and delivered and we are crowdfunding for those costs retrospectively.

PROJECT COST
Solar lights with phone chargers, emergency shelter kits, water filters
Costs associated with purchasing solar lights with phone chargers, water filters, food and non-food items and emergency and shelter kits comprising of evolving needs on the ground and water filters.
Distribution and Monitoring Cost
Costs associated with distribution and delivery, transport, labor, coordination with local partner and monitoring.
Cost of transferring payments internationally and processing online donations (5%).
A contribution to Kopernik's operational costs (15%)
Kopernik Solutions is fundraising for this project. Kopernik Solutions will then provide a sub-grant to a trusted partner organisation who will implement the project.