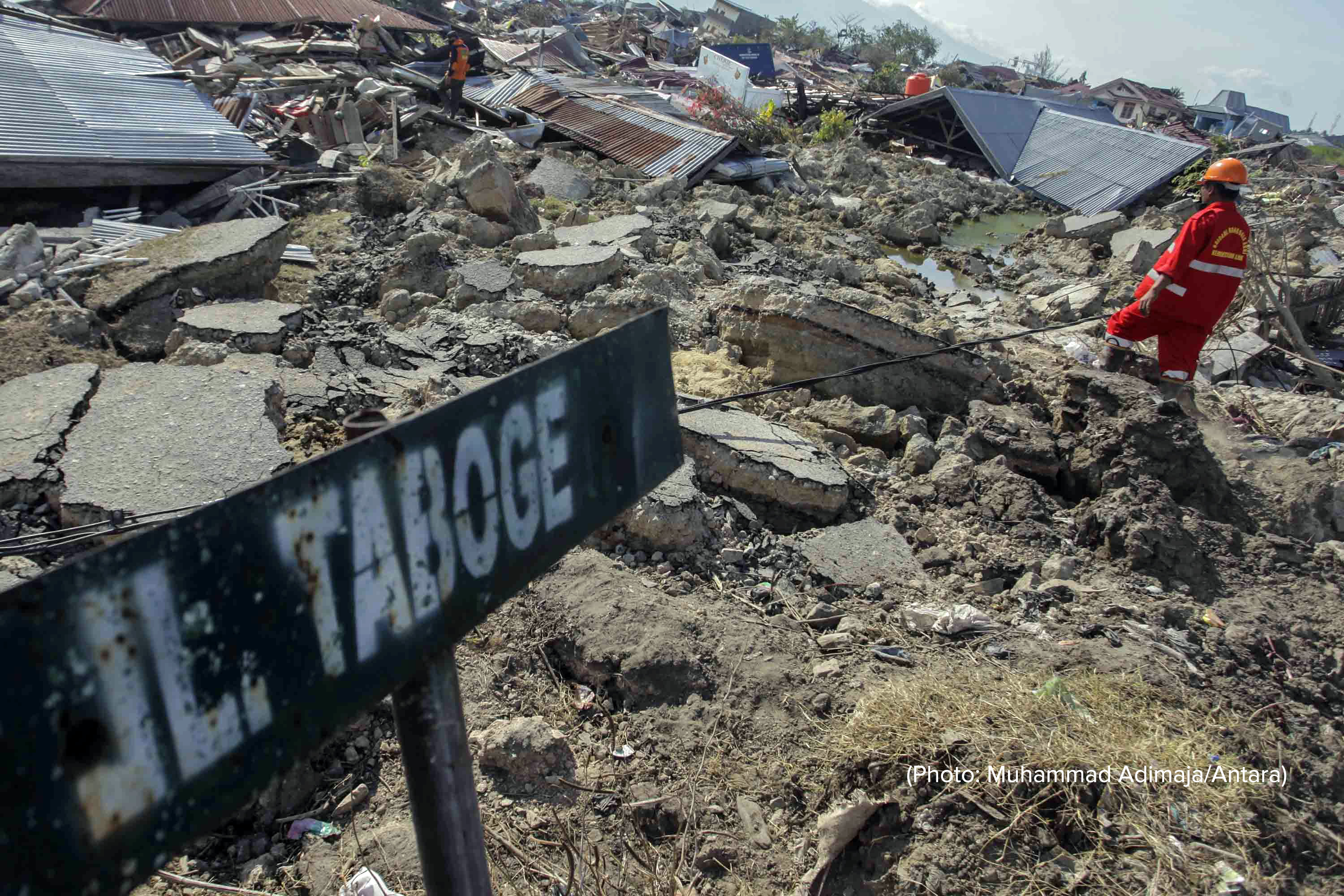 Palu Emergency Response Phase Two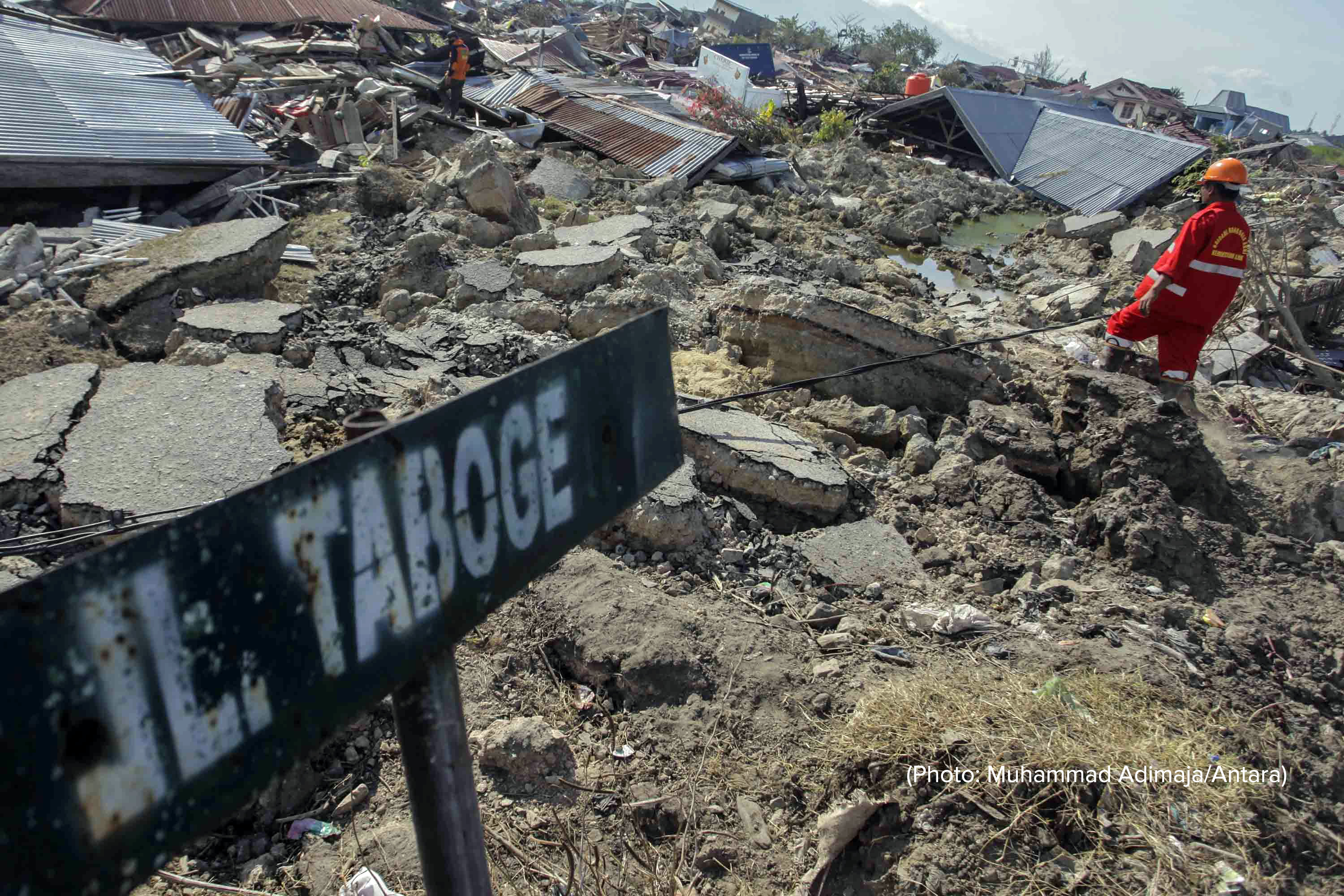 216 people have pitched in
101% funded
Help families affected by the earthquake and tsunami in Palu and Donggala, Central Sulawesi by connecting them with Nazava water filters, solar lights, shelter kits, hygiene kits, kitchen kits, school kits, reconstruction kits and water installations in two villages, Jono Oge, Sigi regency and Tompe village, Donggala regency.

THE PROBLEM
A powerful M 7.4 earthquake occurred on 28 September 2018, 17.02 hrs. UTC+7 in Central Sulawesi Indonesia. The earthquake epicenters were located at 0.18 South and 119.85 East, 26 km north to the Donggala Regency, at a depth of 10 km (BMKG). Based on the location of the epicenter and depth of hypocenters, the earthquake occurred due to the Palu Koro fault. According to the observed fault movement, the earthquake was generated due to deformation with a strike-slip mechanism (BMKG).
More than 220,000 people in Central Sulawesi were displaced from their homes and struggled to get access to basic supplies after a major earthquake and tsunami devastated parts of the province on 28 September.
A tsunami reaching up to 6-meters high struck areas of Palu, Sigi, and Donggala shortly after a 7.4-magnitude earthquake. Certain points across the areas were also hit by liquefaction, a phenomenon when water-saturated soil, shaken by an earthquake, acts like a liquid, causing the ground to temporarily lose its ability to bear structures.
According to the National Disaster Mitigation Agency (BNPB), the disasters claimed over 2,200 lives and left more than 4,600 with serious injuries.
Although various government agencies, foreign government, and humanitarian organizations have delivered aid to the affected areas since November, many affected areas are still left without basic supplies. Furthermore, as authorities and communities are moving to the recovery phase from the emergency phase, there is a growing need for livelihood-related support for families affected by the disasters.
THE SOLUTION
The Kopernik Emergency response aims to address the critical needs of affected community as a result of the earthquake, tsunami and liquefaction in Central Sulawesi. The period of the response is from 1st November 2018 until May 31th, 2019.
Entering the recovery phase, the response includes the distribution of kits comprising of various construction items, water filters, solar lights, shelter kits, hygiene kits, kitchen kits, school kits, reconstruction kits as well as water installations in two villages, Jono Oge, Sigi regency and Tompe village, Donggala regency.
Kopernik has focused its response on water and sanitation, access to energy, and education. Hygiene promotion activities were also conducted to prevent the risk of transmission of diseases and epidemics in the IDP camps. The implementation targeted the communities staying in the IDP camp areas as well students from kindergarten and elementary school, both in Jono Oge and Tompe villages.
Set along the coastline of the Donggala regency, Tompe village was one of the areas most affected by the earthquake. Most of the homes in the village of 564 households were either damaged during the earthquake or swept away by the tsunami. Meanwhile, the Jono Oge village in Sigi regency was affected by the earthquake and liquefaction, claiming 453 houses as a result of the earthquake and 248 houses destroyed by liquefaction. Around 1,968 people have been displaced and are living in temporary shelters or individual camps near their destroyed houses. 20 public facilities including schools, churches, mosques, and government offices have also been lost due to the liquefaction.
The Kopernik emergency response also supported additional villages affected the most by earthquake including Boladangko, Bolapapu and Tangkulowi villages, Sigi regency.
The response supports the Government of Indonesia ("GoI") in dealing with the emergency. GoI through the Governor of Central Sulawesi announced an emergency phase from September 28th until October 11th 2018 and the Governor has extended the emergency phase five times. Currently the emergency period is in place until 28th April 2019.

---
If you wish to make a donation by bank transfer, please transfer your donation directly to our bank accounts:
Yayasan Kopernik in Indonesian Rupiah (IDR) to
Bank: Bank Mandiri
Branch: KCP Ubud 14510
Customer Name: Yayasan Kopernik
Account Number: 145-00-1804889-8
SWIFT: BMRIIDJA
Kopernik Solutions in US Dollars (USD) to
Bank: Chase
Branch: Brooklyn Trust 28, 277 Montague St, Brooklyn NY 11201 USA
Account Name: Kopernik Solutions
Account Number: 839226248
ABA: 021000021
SWIFT: CHASUS33
Aside from online donations and bank transfers, we have partnered with Pundi X to enable cryptocurrency donations. Deposit addresses are listed below:
FUNDING INFORMATION
The administration fee has been listed as 0 in the budget as these costs have been waived as Kopernik's contribution to our community.

Please note that due to the urgency of the situation some of the goods have already been pre-financed by Kopernik and delivered and we are crowdfunding for those costs retrospectively.

PROJECT COST
Public Washing Construction
Construction of 8 public washing stations
Hygiene promotion campaign
Procurement of 400 kitchen kits
Procurement of 400 reconstruction kits
Procurement of 400 shelter kits
Nazava water filter - Bening 1
Procurement of 140 water filters
Solar lights (Sundaya ulitium 1 light kit with solar panel without phone stick)
Procurement of 100 solar lights
Talkshow event on disaster preparedness for youths and will involve district disaster management agency (BPBD)
Distribution and Monitoring Cost
Costs associated with distribution and delivery, transport, labour, coordination with local partner and monitoring.
Cost of transferring payments internationally, processing online donations (5%) and a contribution to Kopernik's operational costs (15%)
Kopernik Solutions provided a sub-grant to a trusted partner organisation who is implementing this project.