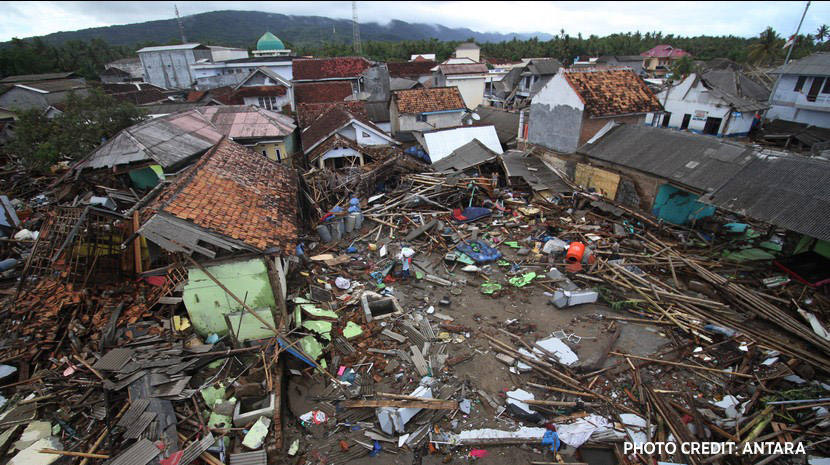 Sunda Strait Tsunami Emergency Response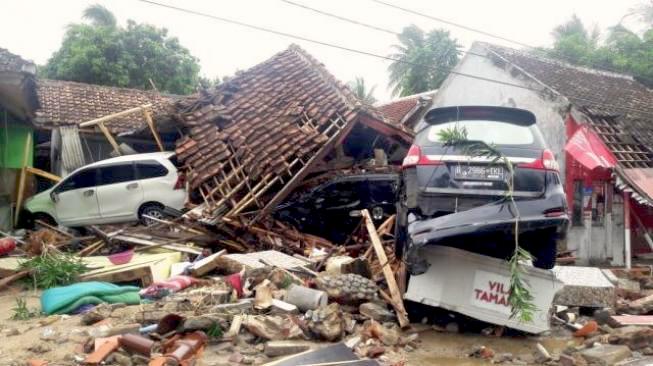 22 people have pitched in
3% funded
Help families affected by the Sunda Strait tsunami with water filters, solar lights, family emergency kits which include food and non-food items and other critical supplies.

THE PROBLEM
A tsunami in the Sunda Strait hit parts of Lampung and Banten on the evening of 22 December, devastating communities living along the coast.
More than 5,500 people across Lampung and Banten have been displaced from their homes, with Banten's Pandeglang district being the hardest hit. As of noon on 25 December, the death toll had reached 373 people, according to the National Disaster Mitigation Agency (BNPB). More than 1,400 people are injured and at least 128 people are still missing. Authorities estimate the number of casualties to rise.
The tsunami is suspected to have been triggered by a combination of high waves during a full moon, Mount Anak Krakatau's volcanic eruptions, and a subsequent landslide in Mount Anak Krakatau's crater, according to a joint press release by the authorities.
Authorities and relief agencies are currently focusing on search and rescue efforts, as well as distributing food, medical supplies, and other basic needs to survivors. Current priorities on the ground include water treatment equipment, lighting, and tents.
THE SOLUTION
We are working with a trusted partner, Humanitarian Forum Indonesia (HFI), to inform us of the most urgent needs based on their assessment on the ground. HFI is currently focusing their efforts in Pandeglang, Serang and Lampung.
Through HFI, we will be distributing water filters, solar lights and family emergency kits consisting of food and non-food items, hygiene products and other critical supplies urgently needed by families affected by the disaster.
Aside from online donations and bank transfers, we have partnered with Pundi X to enable cryptocurrency donations. Deposit addresses are listed below:
PROJECT COST
Solar lights with phone chargers, family emergency kits, water filters
Costs associated with purchasing solar lights with phone chargers, water filters, family emergency kits comprising of food and non-food items and other evolving needs on the ground.
Distribution and Monitoring Cost
Costs associated with distribution and delivery, transport, labour, coordination with local partner and monitoring
Cost of transferring payments internationally and processing online donations (5%)
A contribution to Kopernik's operational costs (15%)
Kopernik Solutions is fundraising for this project. Kopernik Solutions will then provide a sub-grant to a trusted partner organisation who will implement the project.