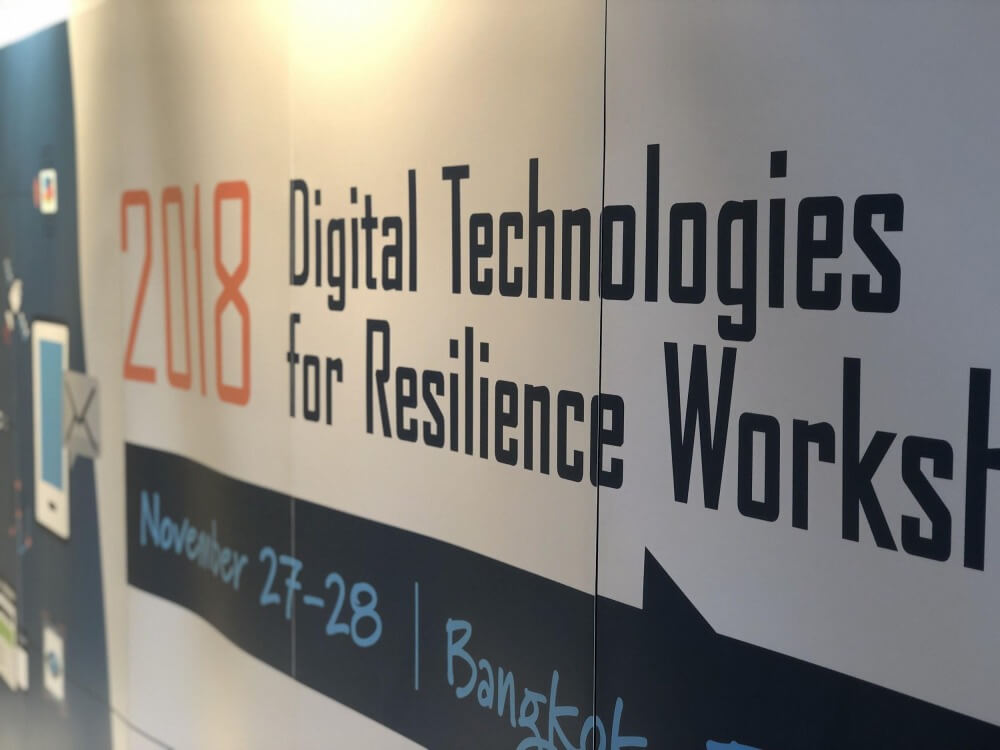 Digital, Drones, and Disasters: Diving into the Emerging Trends in ICT4D
Last week, my colleague Radityo Hutomo and I flew to Bangkok to participate in a workshop titled Digital Technologies for Resilience, organized by FHI360 and funded by the Rockefeller Foundation. This was the second workshop held on the same theme, with the inaugural event taken place at the end of last year. The event drew almost 75 people from all over the Southeast Asia region and beyond, representing tech companies, implementing organizations, donors, intermediaries, and consultants.
Plugging ourselves back in the world of ICT4D
Why did we make an effort to attend this workshop? The main reason was to get our minds back to the wonderful and dynamic space of digital technologies (a.k.a. ICT for development or ICT4D in short).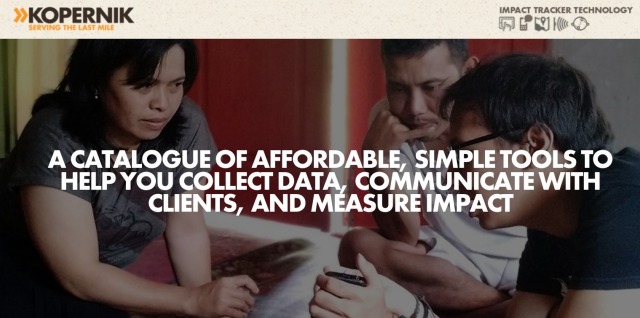 In 2014, with funding from the Rockefeller Foundation and Asia Community Ventures, Kopernik launched the Impact Tracker Tech catalogue to help organizations navigate this seemingly complex world of digital tech. There are so many affordable and useful apps, platforms, sensors, tools, etc. out there that nonprofits and social enterprises should use to make their work more efficient and impactful. But the reality is that organizations have not been able to fully leverage them for a number of reasons. This catalogue aims to narrow this gap by making these apps and platforms more accessible and easier to understand.
And now - four years after its initial launch and two years since the last refresh - Kopernik is updating this catalogue in partnership with and funding from Plan International's Digital Development team. The catalogue is in need of an update to keep up with the rapid pace of tech development. In addition, we are incorporating some additions/edits to the research so that the country offices of Plan's global network can access and leverage the nifty tools featured in the catalogue.
So in this context, what did we learn at the workshop? We observed three key trends in this space.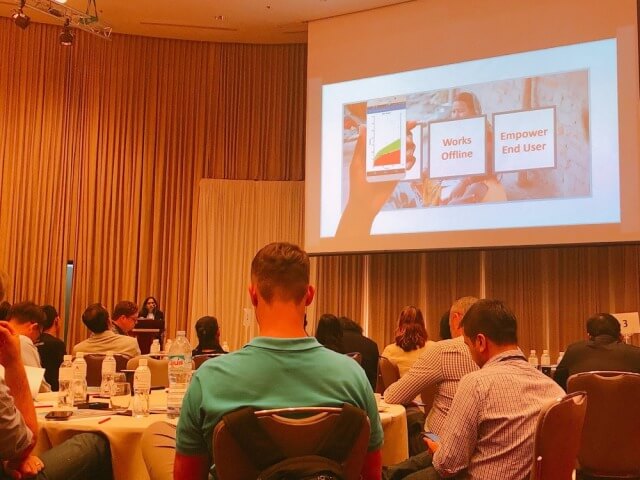 Trend 1: Mobile data collection is mainstream
Back when we launched the catalogue in 2014, digital data collection and the use of short messaging services (SMS) or interactive voice response (IVR) by international NGOs was not widespread. Some pioneers and early adopters had some experience under their belts, but the majority was only starting to test the waters and considering how to convince their bosses and budget holders for wider use.
Fast forward a few years, "mobile data collection is mostly mainstream now," commented Josh Woodard, the main organizer of the workshop and FHI 360's Regional ICT & Digital Finance Advisor, at the sidelines of the workshop. It's no longer about whether nonprofits are using the likes of Commcare in their data collection activities, but about how, where, and at what scale. Today, good practices of mobile data collection are easy to find and replicate.
Trend 2: Next-gen tech is on deck
While the promise of blockchain, artificial intelligence (AI), virtual/augmented reality, and drones is profound especially in international development, their application is still limited. Across the two days, there was one presentation on the use of drones for disaster risk reduction and even that example did not have concrete data to show yet. In a small group exercise as part of the workshop, some groups decided to focus on innovative ideas such as "blockchain for digital identities of migrants" and "soil sensors/AI for fertilizer optimization" thus demonstrating that practitioners' minds are indeed already at this frontier.
With the emergence of online courses on these subject matters and the development of communities around them, we will soon begin to see a number of examples coming through from different corners of the world.
Trend 3: Emergence of "disaster tech"?
Once upon a time "dot com" was the big thing. Today it's fintech. Edtech and healthtech are hot too. What about disaster tech? Not yet, but maybe in a few years.
From earthquakes, tsunamis, typhoons to wildfire, natural calamities are unfortunately becoming regular occurrences in disaster-prone countries like Indonesia and Japan. While people already rush to Twitter and Facebook for the latest information, we are only starting to leverage the use of digital tech in improving preparedness, mobilizing masses, and assisting in relief and recovery efforts. As an example of such a disaster tech, the Indonesian app AtmaGo creates hyperlocal platforms so that community members can communicate and coordinate with each other in times of disasters.
Impact Tracker Tech Catalogue Refresh
Building on these observations, Kopernik will be exploring the usage and experimentation of next-gen tech and disaster tech in the next several months as we update the Impact Tracker Tech catalogue that will be launched in March. Stay tuned!