From Finance to Sustainability
I knew I wanted to spend the summer before starting my MBA at the Stanford Graduate School of Business in an impactful way. But the question was, how?
My mind's eye kept going back to a competition I had participated in years prior when I was still an Analyst at Goldman Sachs, where I had the opportunity to develop and fund a business plan for an organization at the forefront of developing life-changing technologies and driving innovation in the field of sustainability.
Kopernik's data-driven approach towards approaching challenging issues in areas such as clean energy and women empowerment was refreshing - something I had not seen before in Indonesia. And the business model made sense financially - every dollar funded went a long way in the remote communities it was meant to benefit, and had an outsized impact on community upliftment. It seemed like a wonderful place to get my hands dirty working on something meaningful.
I was thankfully granted the Kopernik Fellowship, and with a leap of faith, moved back to Indonesia after having spent ten years in Singapore.
The Fellowship

As a Fellow in Kopernik's Last Mile Consulting team, I dove headfirst into a project to develop an upcycling plan for a Fortune 500 company looking to reduce their environmental footprint.
I also had the opportunity to create and launch a financial analysis training module, and present that to my colleagues. The methods shared have since been used to enhance analysis for the adoption of a community-run desalination facility in one of Bali's driest regions, Nusa Penida - an island where citizens traditionally depend on rainfall for their drinking water.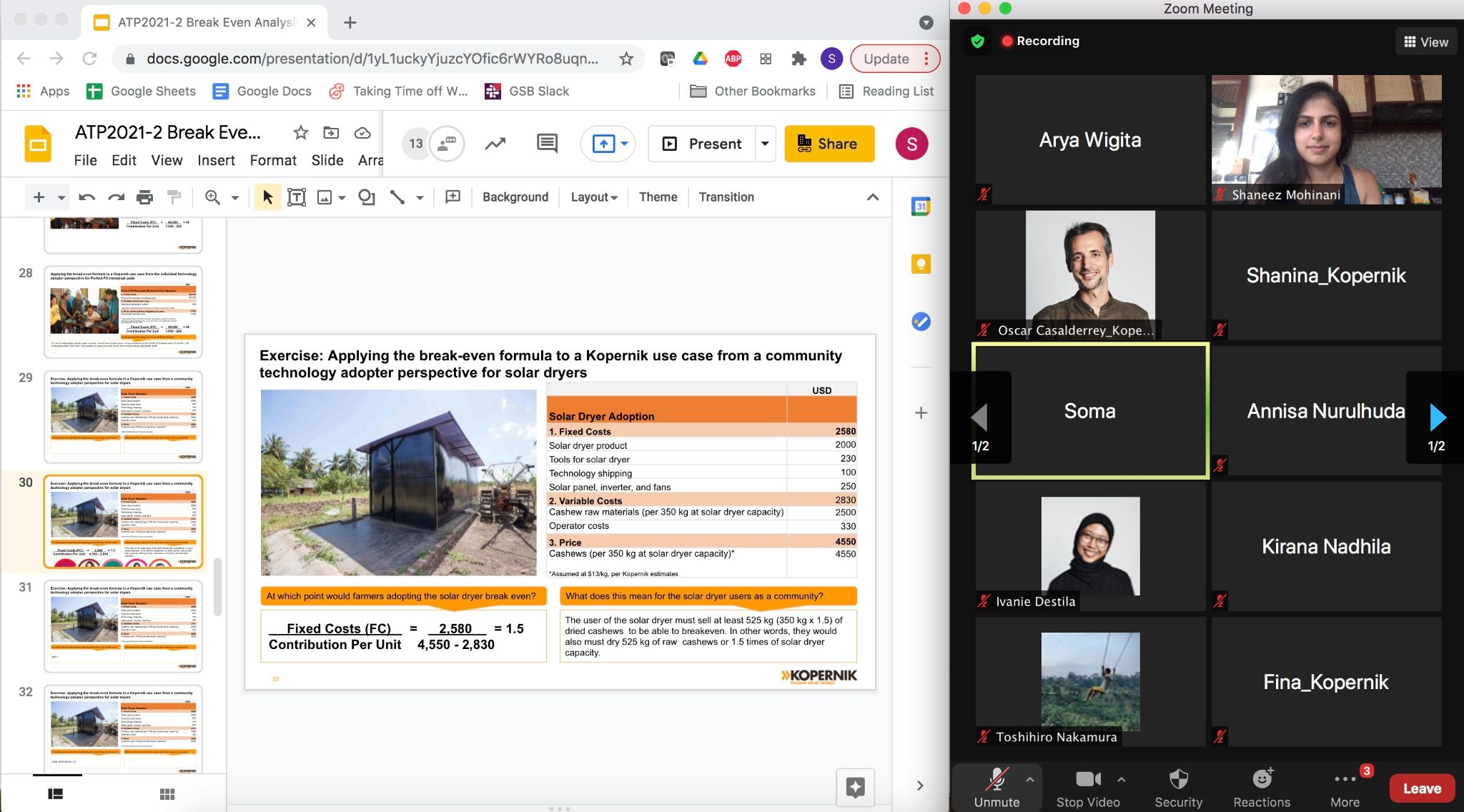 Sharing the financial analysis training module to the team.

I also interviewed dozens of entrepreneurs operating for-profit businesses in Bali, and I was blown away by the sense of civic responsibility that permeated their approach to commerce. A coffee shop spent years in R&D perfecting a recyclable glass bottle cap. A small-scale waste collector wanted to understand if purchasers were responsibly utilizing the waste they purchased. An alcohol distributor collected used bottles islandwide for free. These entrepreneurs did not brand their organizations as social enterprises, or open the interviews talking about how green they were. They were simply people doing their part, operating responsibly out of respect for their community and the natural environment.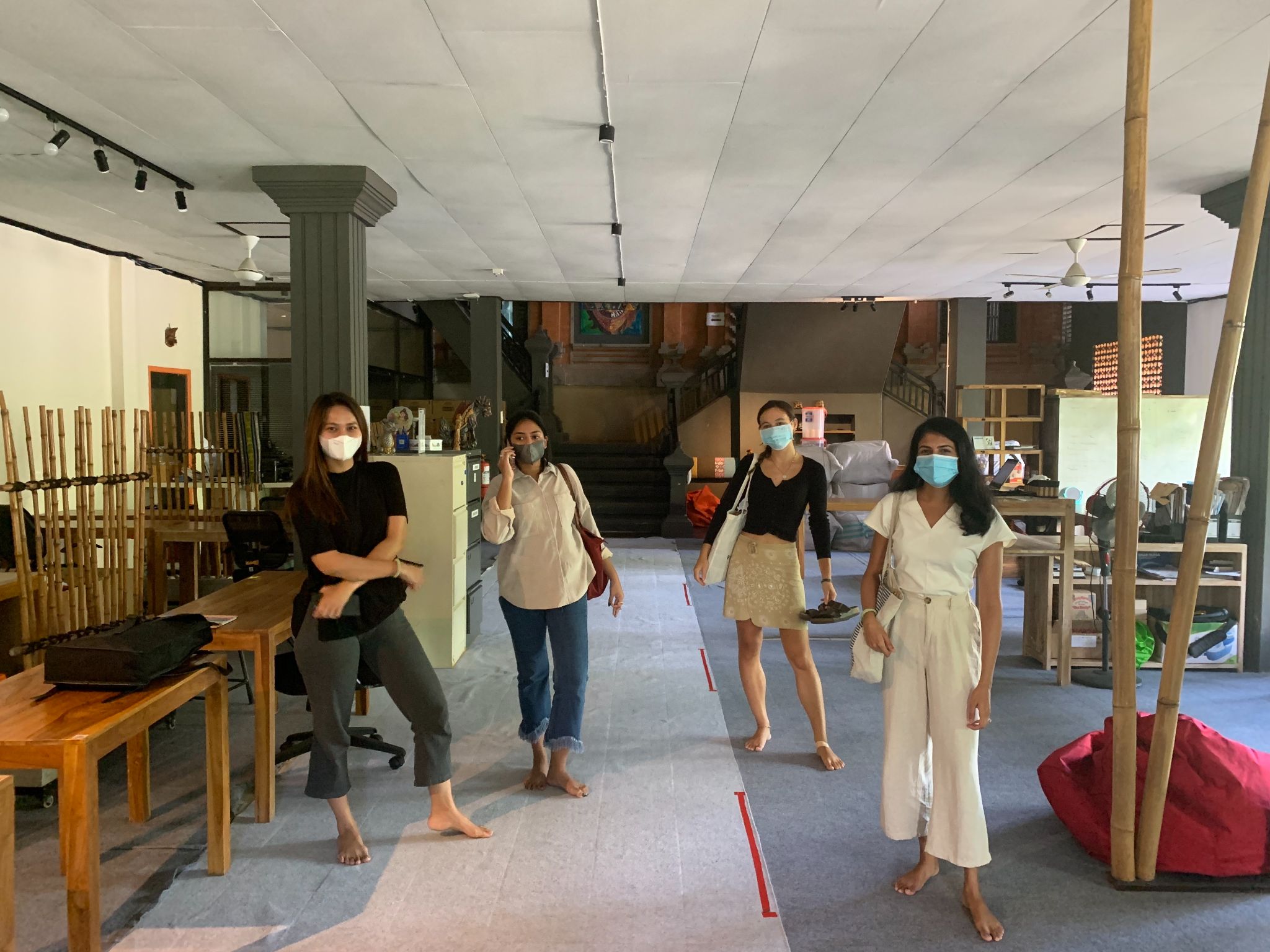 While most of my work for Kopernik was done online, I had a brief yet lovely moment to meet the K-Team in person.

Moving Forward
As I take the next step in my career, I will have taken with me a more nuanced understanding of how doing good and doing well can co-exist.
To the (diverse and supremely talented) K-team, thank you for pushing me out of my comfort zone and allowing me to learn from you. I am grateful to have met all of you!