Supporting Farmers in Sustainable Cacao Production
In February of this year, prior to COVID-19 related travel restrictions, we facilitated Good Agriculture Practice (GAP) Training for smallholder farmers in Sintang, West Kalimantan, as part of our "Building a Business Case for Conservation" initiative.

In West Kalimantan, most farmers rely on palm, rubber, and pepper plantations as their main sources of income. The Government of Sintang is developing sustainable methods of improving the livelihoods of their community while protecting the rich biodiversity of the area.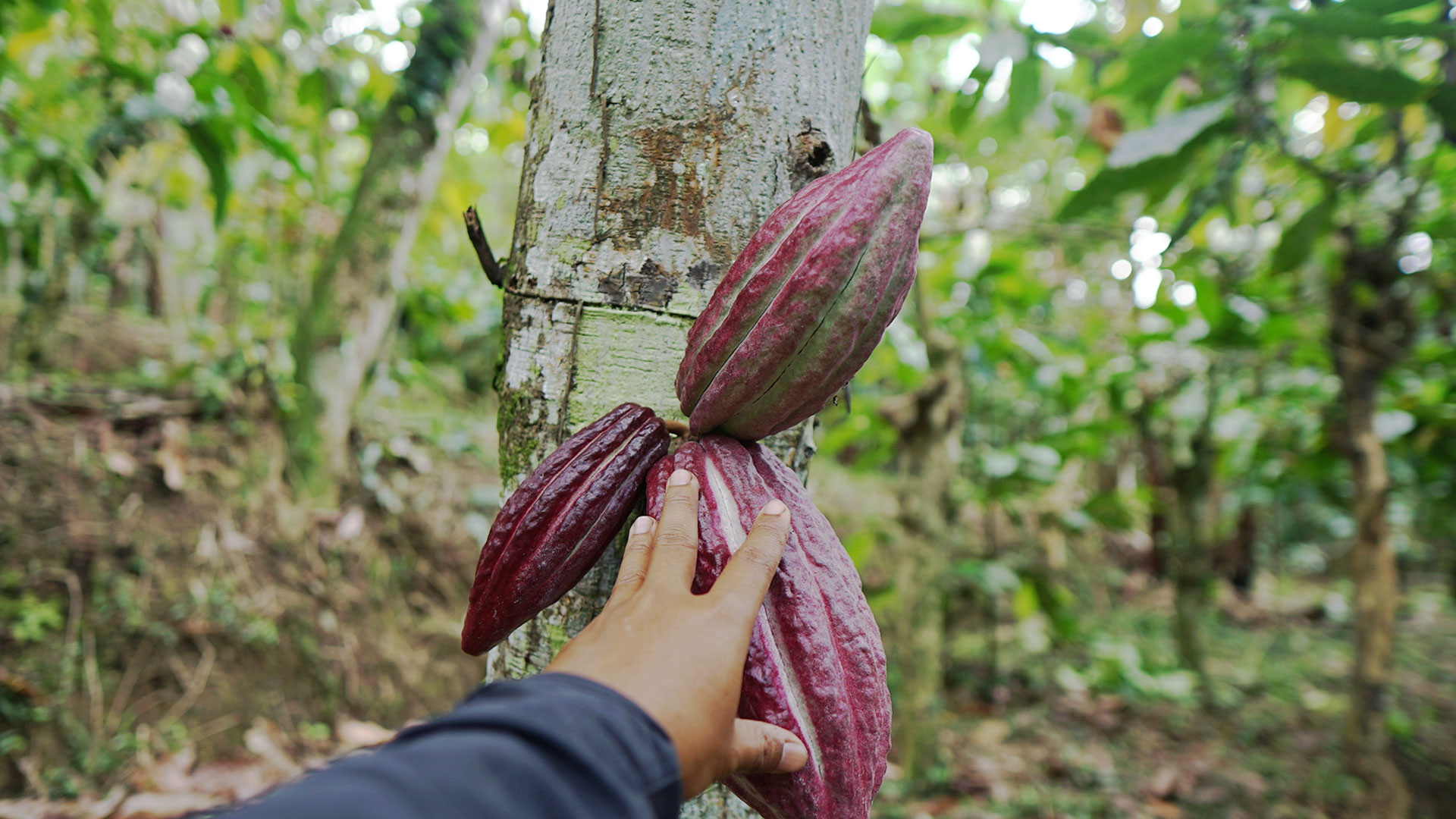 Growing cacao sustainably can be a viable alternative to support economic development while protecting the natural environment in West Kalimantan.
Through this initiative, we found that many farmers are interested in making a shift to more sustainable commodities such as cacao. However, they currently have limited knowledge about sustainable cacao production. It is in this context that we facilitated the GAP training to support farmers in increasing their knowledge about cacao production.
In collaboration with our partner in this initiative, Keling Kumang Cooperative (KKG), we facilitated the training for 33 farmers. The farmers were all relatively young, with an average age of 35 and were very keen to learn about innovative agricultural practices.
"I used to think that in order to plant cacao, I needed a lot of fertilizer, but after joining this training, I learned so much about sustainable practices to produce quality cacao."
- Bartolomeus Dona, 31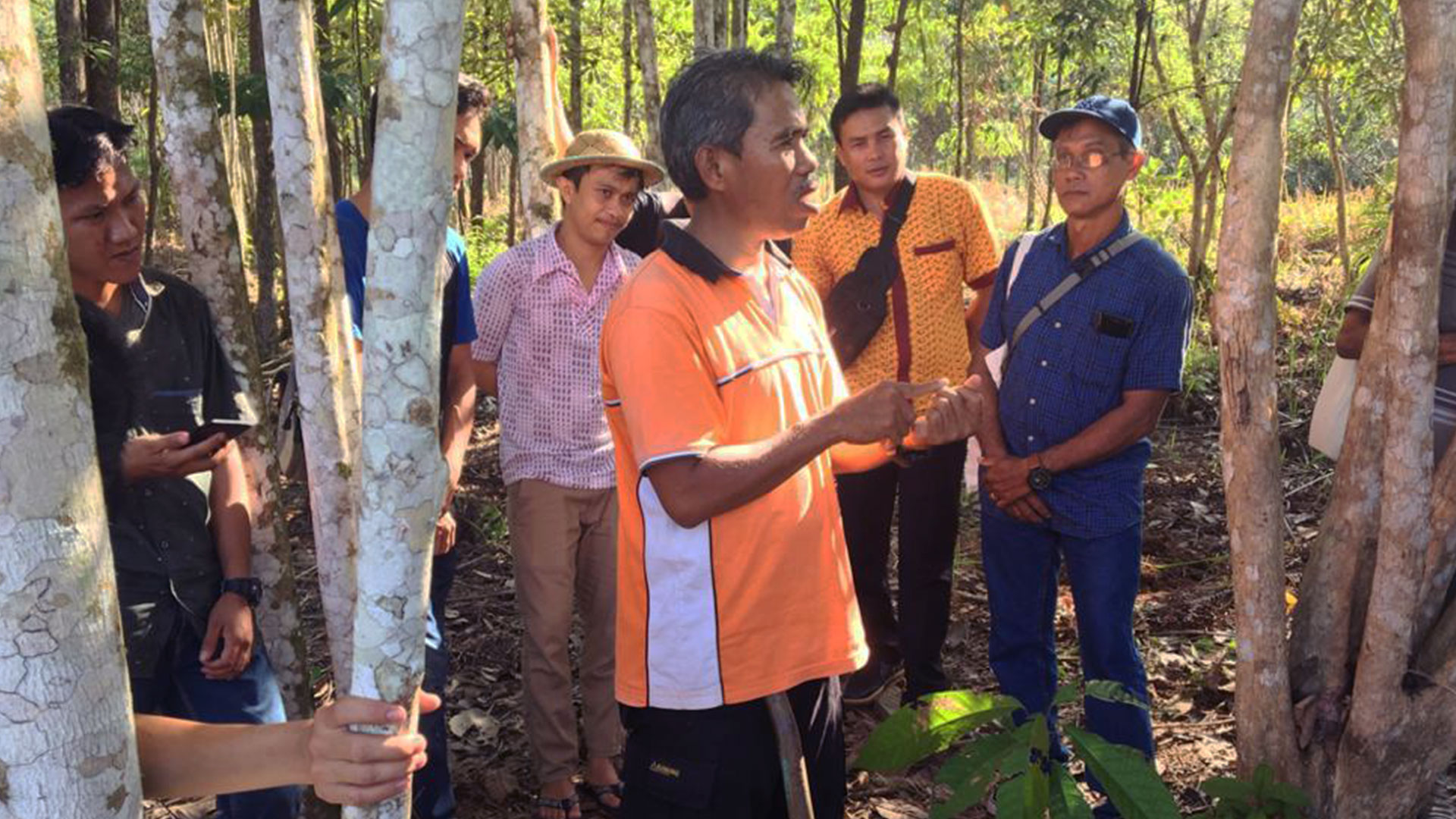 The Good Agriculture Practice Training in Sintang, West Kalimantan focused on improving farmer knowledge about growing cacao sustainably.
Using a range of methods, we combined in-class lectures, audio-visual materials, group discussions, and fieldwork as part of the training. The training was designed in this way so that farmers could put the training material into practice and receive direct feedback from the trainer. The sessions were facilitated by two agricultural experts, Peni Agustiyanto, Coffee and Cocoa Sector Manager from Rikolto, Bali, and Rauf, the Director of WASIAT from South Sulawesi.

During the GAP training, farmers learned about the necessary environmental conditions required to grow cacao; the use and proper application of fertilizer; sorting, fermentation, and drying methods. The farmers also learned about pruning, nursery practices, and various cacao propagation techniques. The farmers were happy to have a hands-on learning experience in the field in addition to the in-class training. We also facilitated group discussions that allowed farmers to share and enrich their knowledge of sustainable agriculture practices.

Training Outcomes

We conducted pre and post-tests of farmer knowledge in order to assess the effectiveness of the training. The test results showed that the farmers' knowledge increased by 75 percent on average. Farmers also had a better understanding about cacao disease and the fermentation process - two very important elements in cacao cultivation. The test results also indicated that their knowledge on cacao cultivation and drying methods more than doubled.

"I didn't know much about seedling nurseries or the cacao fermentation process before joining this training, but now I understand and hope I can apply this on my farm."

- Gregorius Guyang, 33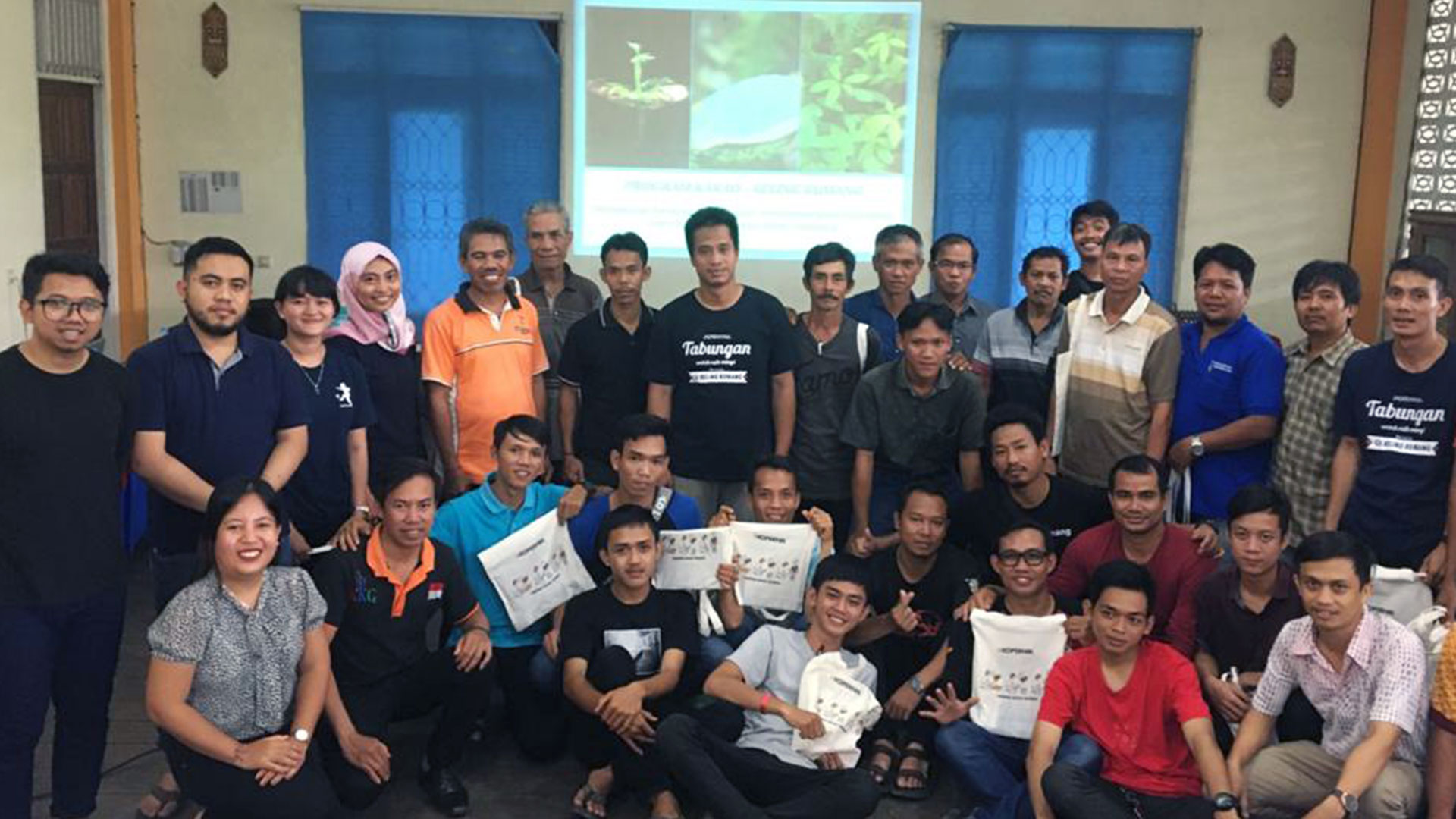 The GAP training participants were mainly young farmers, eager to learn about sustainable farming methods.

Despite the COVID-19 pandemic, we have continued to provide support to the farmers through our partner, KKG. Together, we facilitated an online group discussion with the farmers so that they were able to ask follow up questions regarding the cacao cultivation processes. KKG have also been monitoring the application of the training materials and working to ensure the farmers are able to diversify their agricultural production through sustainable cacao production.
Following the success of the GAP training, we hope that the farmers continue to strengthen their agricultural practices and to inspire other farmers to join the sustainable agriculture movement.