University of Ghana and Tokyo-Based Company Collaborate on Earthquake Preparedness
Ghana may not be well known as a high-risk earthquake zone, but recent studies have shown that a major earthquake could occur at any time in the southeastern region of the country. In response, the University of Ghana and Challenge Co.Ltd, a Tokyo-based manufacturing company, have come together to develop a nationwide earthquake impact management system that could save countless lives in the event of an earthquake. This is not only a story of innovation, but also one about the people who made it happen.
Sasaki-san, the CEO of Challenge Co.Ltd, and Dr. Armah, representing the University of Ghana, were the driving forces behind this collaboration. Sasaki-san believed that his company's technology could help save lives in Ghana, and Dr. Armah was the perfect collaborator with his expertise in the topic.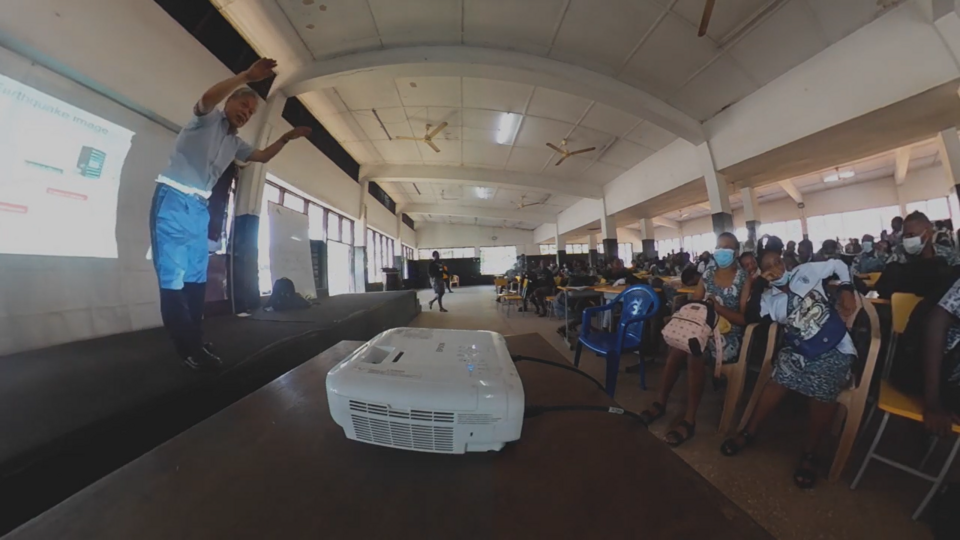 Sasaki-san conducting the earthquake drills at Accra High School
Challenge Co.Ltd visited Ghana to help test the EQ Guard earthquake sensor alarm system, but Sasaki-san went even further. He personally participated in earthquake drills at schools to show students and teachers how to react when the alarm is triggered. This hands-on approach made a huge impact and showed the people of Ghana that Challenge Co.Ltd was truly committed to their safety.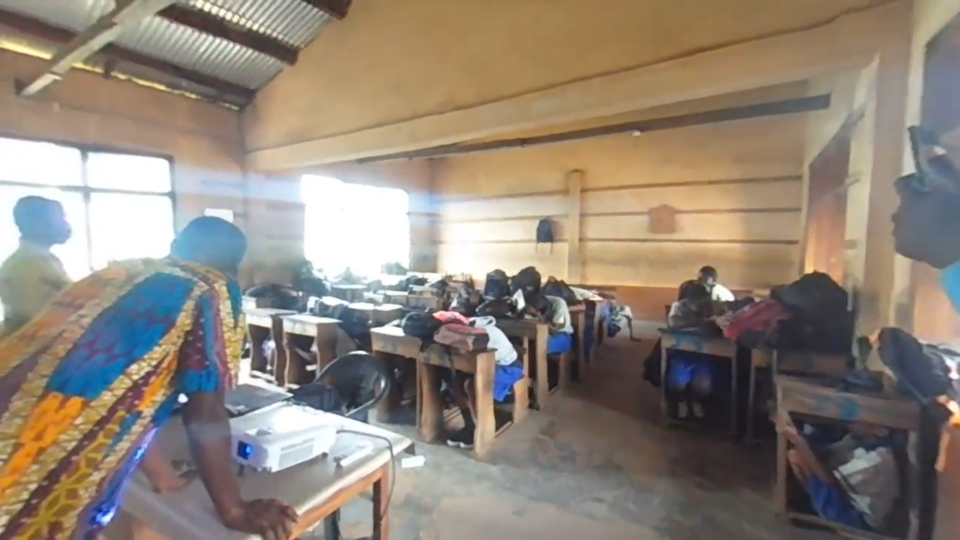 University of Ghana conducting earthquake drills at SDA Basic School
To develop an effective nationwide earthquake impact management system, the University of Ghana identified 10 locations with a variety of users to conduct evacuation drills and training of trainers. While conducting these activities, they were in discussions with the government of Ghana and developing a proposal for support of the initiative, in collaboration with the Ghana Geological Survey Authority, the National Disaster Management Organization, and the Japan External Trade Organization team.
The collaboration between the University of Ghana and Challenge Co.Ltd is a great example of what can be achieved through multi stakeholder collaboration and innovation, combining the University's experience and their regional networks, together with Challenge Co.Ltd's advanced technology. Sasaki-san noted that even though most communication was conducted online, due to its frequency and high level of engagement, there was a sense of true teamwork.
Today, the partnership continues to expand the introduction of the technology and training different communities across Ghana, working towards creating a nationwide management system that could potentially save countless lives.