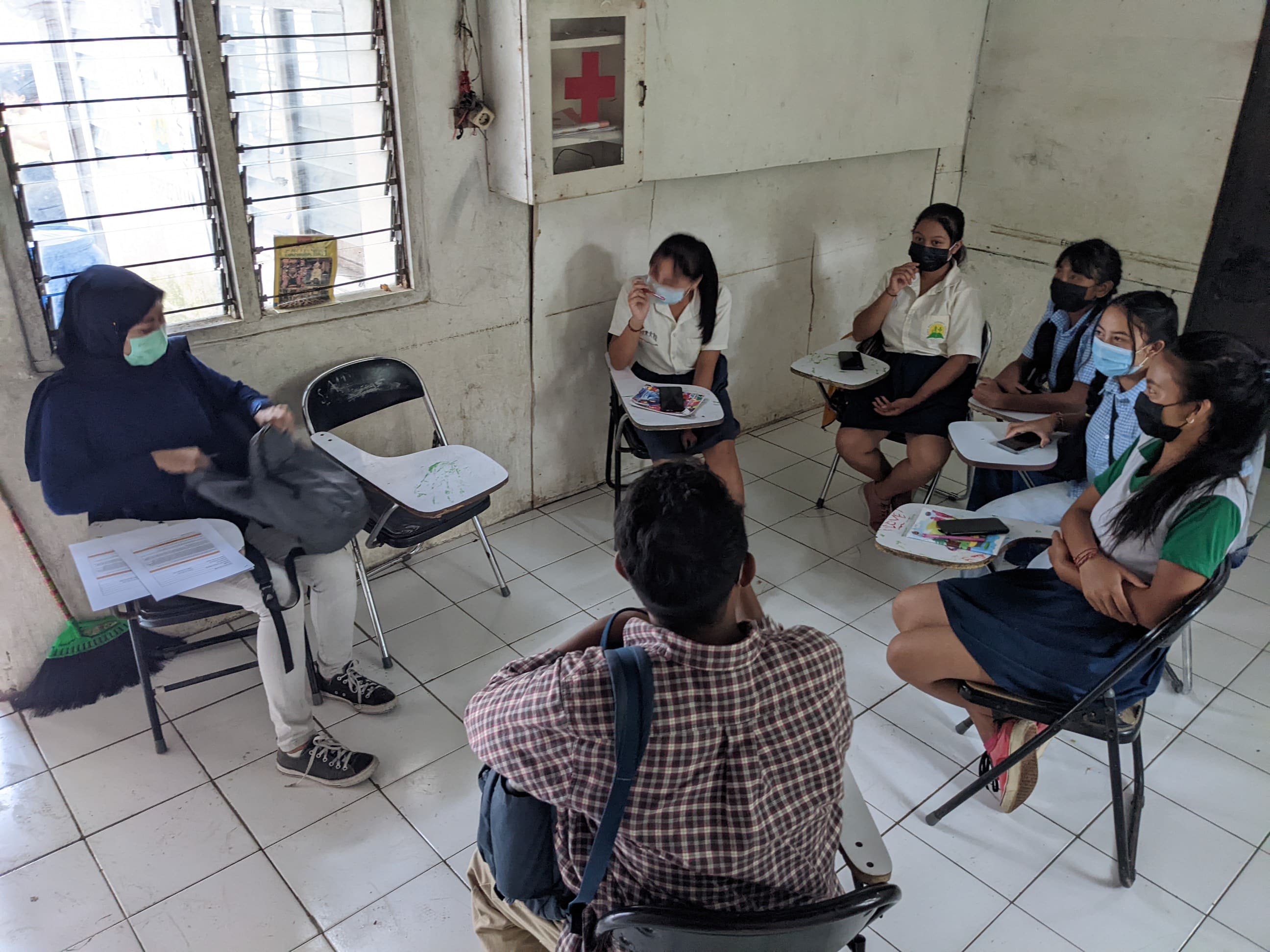 Kopernik collaborates with inibudi.org to provide digital learning materials for teachers and students in Ban Village, Bali.
Education is a basic human right. However, the COVID-19 pandemic has resulted in the temporary closure of schools and a shift to online learning, making access to education even more difficult for students in the last mile.
In the remote village of Ban in East Bali, students find participating in online classes challenging. Bad internet connections, lack of funds to buy laptops, phones, and other learning materials and lack of learning support at home are three of the main obstacles.
To improve access to education in Ban Village, Kopernik is experimenting with the Remote Area Community Hotspot for Education and Learning, or RACHEL technology. RACHEL is a portable, battery-powered device which comes pre-loaded with educational materials that are accessible by teachers and students without the need for an internet connection. The materials include materials that include The Ministry of Education and Culture's electronic school books and the Indonesian Wikipedia content. Kopernik is testing RACHEL to determine whether this method of delivering educational materials to students in remote areas can improve engagement in learning. The experiment is being conducted at Sekolah Bunga in Ban Village over a four month period with 13 teachers and 22 students.
To complement the learning materials contained in the RACHEL technology, Kopernik is collaborating with Inibudi.org, an education initiative that creates and distributes quality learning videos to accelerate the improvement of education in Indonesia. Inibudi.org is providing interactive educational videos which are designed to be engaging and easily understood by students.
The collaboration is expected to create access to learning materials that can increase students' motivation and participation. Kopernik will also evaluate the students and teachers' reception and engagement with the Inibudi.org materials and the RACHEL technology.
Once this experiment is completed, our aim is that the RACHEL technology and the digital learning materials can be adopted by the Ministry of Education, and education service providers to improve the quality of education and learning outcomes, especially for students living in remote parts of the country.
Follow our website and social media channels to stay updated with our progress.