Kopernik Partners with Purpose Climate Lab to Promote Sustainable Tourism for 'Green Recovery' in Bali
The COVID-19 pandemic had a major impact on Bali's economy, with the tourism sector being hit the hardest, leading to massive job losses and income reductions across Bali. A Public Perception Survey on Green Recovery conducted by Purpose and Udayana University in 2021 found that 85% of Balinese experienced income losses and 83% of respondents wanted a post-pandemic tourism recovery policy, with 63% of respondents stating that economic growth must be balanced with environmental preservation.
Based on the results of the research and to support Bali's post-pandemic economic recovery that is environmentally sustainable, Purpose Climate Lab – a global initiative that creates and implements campaigns and interventions to accelerate the adoption of climate solutions around the world – initiated a Bali-focused program called "KemBali Becik". "Kembali" in Indonesian means "return" and "becik" is the Balinese term for "good". The KemBali Becik campaign has been designed to work collectively with government, business, and civil society to advocate for a recovery policy that leads to a more sustainable Bali. It is specifically focused on promoting renewable energy and low-carbon transportation and engages the creative sector to amplify its messages.
KemBali Becik is supporting businesses to become more sustainable through a business pledge, called "Green Pages". It features many progressive businesses in Bali that are already leading the change and driving sustainability. Through the directory, KemBali Becik supports businesses to begin or continue improving their sustainability practices across key areas including transport, energy, waste, water, biodiversity, and community. The Green Pages also act as a source of reference for individuals or businesses to be connected with other conscious businesses in Bali.
The campaign also provides a digital go-to sustainable travel guide called the "Green Travel Guide". This guide provides simple and actionable tips for travelers to travel more consciously and leave a positive impact on the local environment.
Kopernik is proud to partner with Purpose Climate Lab to support the KemBali Becik campaign and be part of the collective. Kopernik has been actively working on a number of initiatives to support KemBali Becik, including its digital campaign and offline activities to promote sustainable tourism and green recovery in Bali. One of the highlights was the collaboration with Bali-based artists to create murals across Bali promoting the key messages of the KemBali Becik campaign. 20 murals were created in strategic locations, including tourist and surfing destinations as well as public schools to reach a wide-ranging audience and have been promoted widely through social media. A number of events have also been held around Bali to promote the campaign, with the most recent event including a 'mural hunt' where the audience joined a search for the mural artworks using bicycles or e-vehicles further to promote the message of sustainable transportation and green recovery.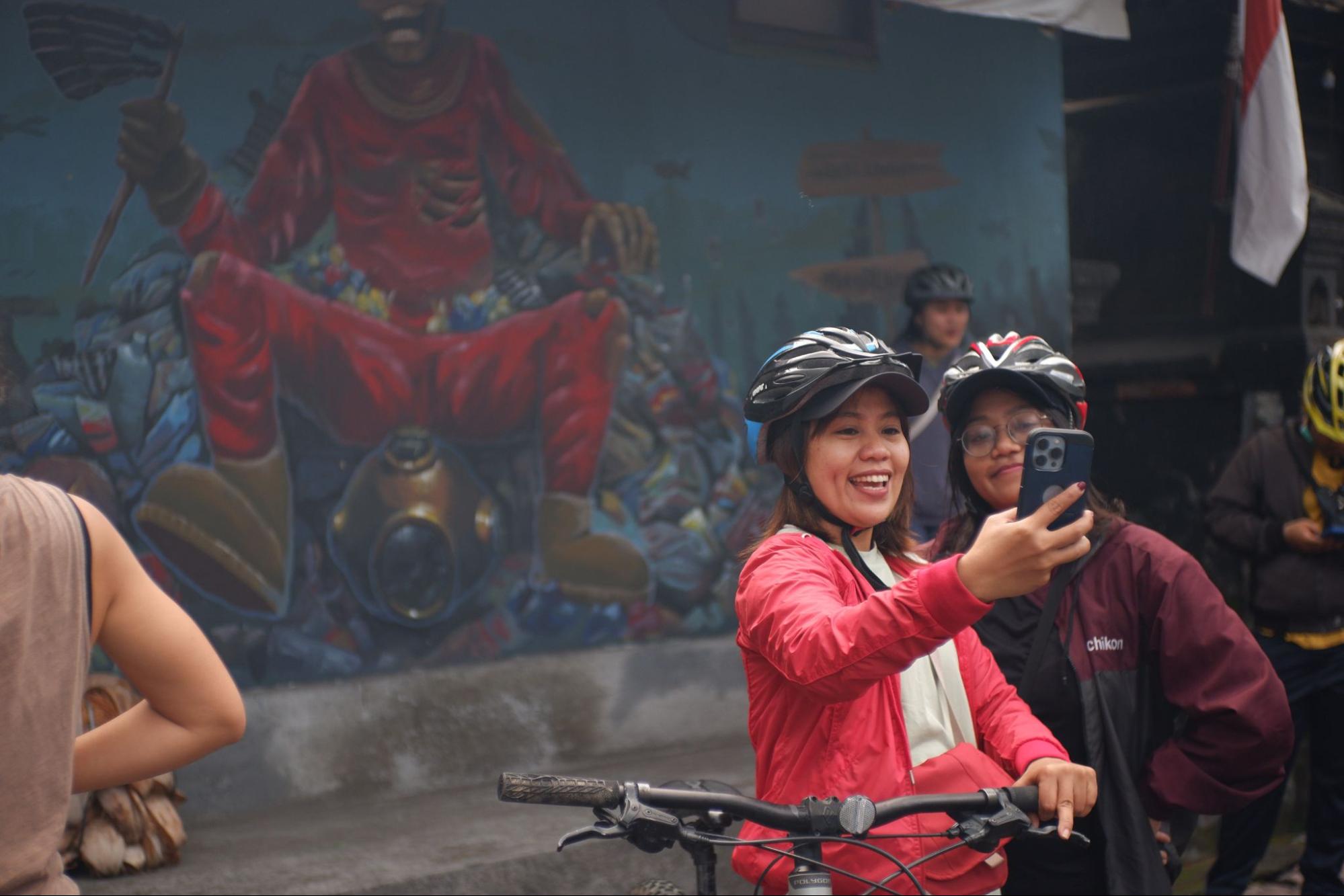 KemBali Becik promotes sustainable travel, including low-carbon transportation

Kopernik's support for KemBali Becik is strongly aligned with our efforts in supporting communities in Bali and other parts of Indonesia that have been severely impacted since the beginning of the COVID-19 pandemic. Previously, Kopernik provided support by distributing protective and sanitation supplies to frontline healthcare workers, providing livelihood support to vulnerable communities, conducting a COVID-19 public awareness campaign, as well as research to better understand the economic impact of COVID-19 on livelihoods in Bali.
Bali's economic recovery is still likely to take years. Partnering with the Purpose Climate Lab on the KemBali Becik campaign is one of Kopernik's contributions in supporting an environmentally sustainable recovery of Bali.
-
Join the KembaliBecik collective to build back a better, more sustainable and resilient Bali, and stay updated by following KemBali Becik's
social media channel
or visiting the
website
.