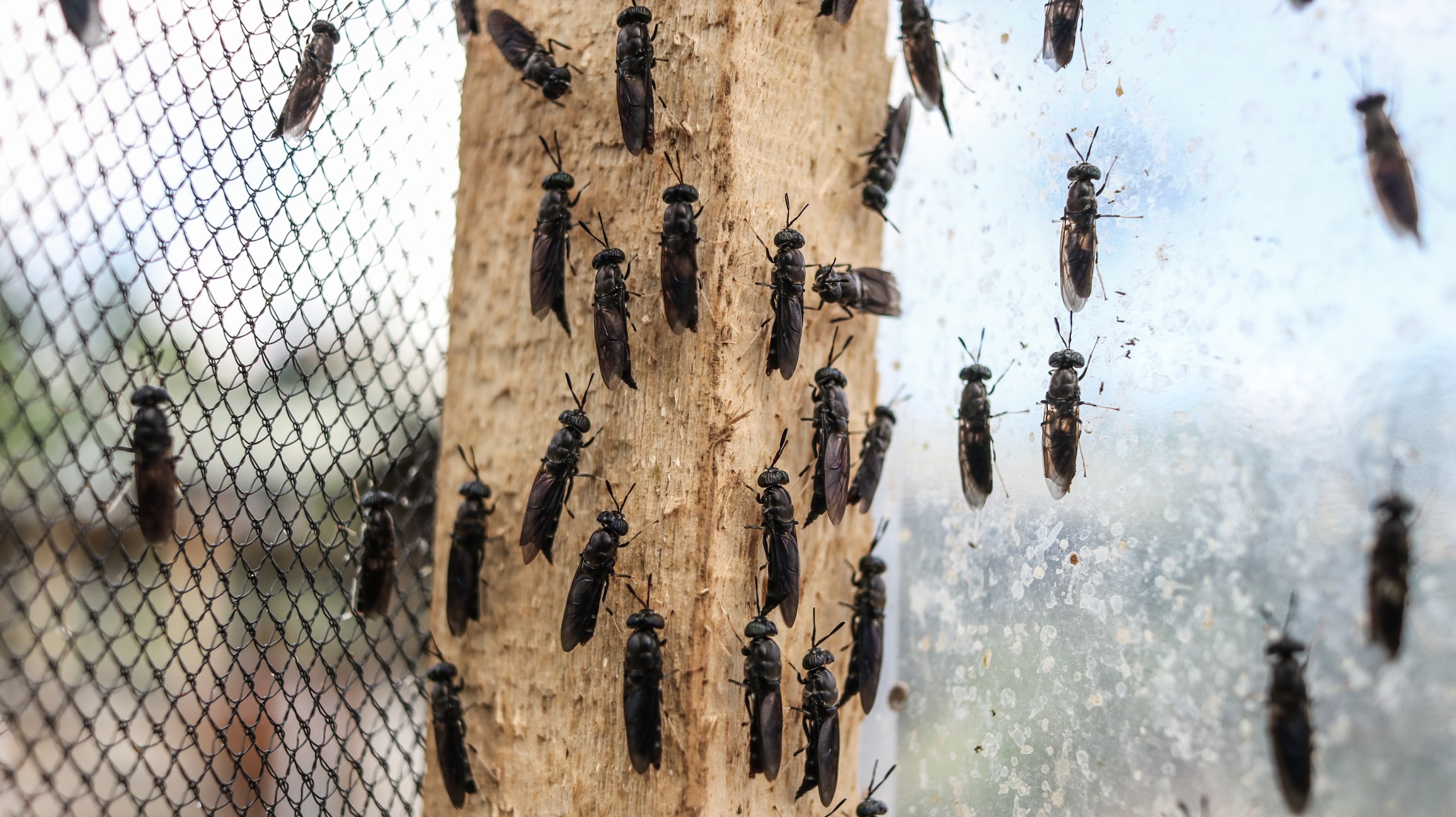 Assessing the Potential of Black Soldier Fly Frass as Fertilizer to Improve Crop Quality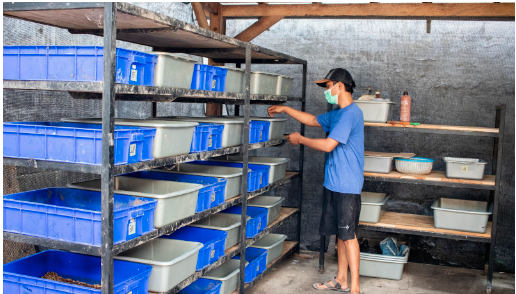 13 people have pitched in
19% funded
We are assessing the potential of Black Soldier Fly Frass (BSFF) as a novel fertilizer to improve crop growth and yield.

THE PROBLEM
The increasing consumption of organic products indicates growing demand for a healthier lifestyle. Organic products are considered to be nutritionally superior, in addition to claims of increased safety.1
The rising demand for organic products and agricultural practices can potentially minimize the use of chemical fertilizers. This will greatly reduce the chemical load on the environment, especially in terms of soil nutrition degradation.
Although organic agricultural practices are regarded as beneficial for the environment and consumer health, many farmers remain reluctant to stop using chemical fertilizers due to smaller harvest yields and the shorter shelf life of organic products.
THE SOLUTION
Black soldier fly (BSF), Hermetia illucens, is a harmless species of insect common to tropical regions. In recent years, the usage of BSF larvae has gained popularity as an efficient organic waste treatment intervention, due to its ability to convert one ton of food waste into 250 kg of fresh larvae within 12 days.2 This process can potentially be two to ten times faster than composting, depending on factors such as temperature, aeration method, and moisture content. The shorter processing time also prevents unpleasant odors.
Furthermore, converting food waste using BSF can generate Frass, a byproduct of the bioconversion process, which contains larvae manure, exoskeleton sheds, and remaining feed ingredients. BSF Frass could potentially substitute conventional nitrogen and organic fertilizers, which would reduce the potential for global warming associated with their use. Water requirements, energy costs, and other environmental impacts would also be reduced.3
THE EXPECTED IMPACT
If proven to be an efficient and economically comparable alternative to existing chemical and organic fertilizers, we intend to distribute BSFF widely to organic farmers across Bali. This potentially higher performing fertilizer could lead to an increase in farmers' income, and eventually in soil rehabilitation.
PROJECT COST
Solution & Project Implementation
Costs associated with the purchase of the solutions tested and project coordination
Costs associated with data collection, analysis and reporting
Cost of transferring payments internationally, processing online donations (5%) and a contribution to Kopernik's operational costs (10%).
Kopernik Solutions is fundraising for this project. Kopernik Solutions will then provide a sub-grant to a trusted partner organisation who will implement the project.