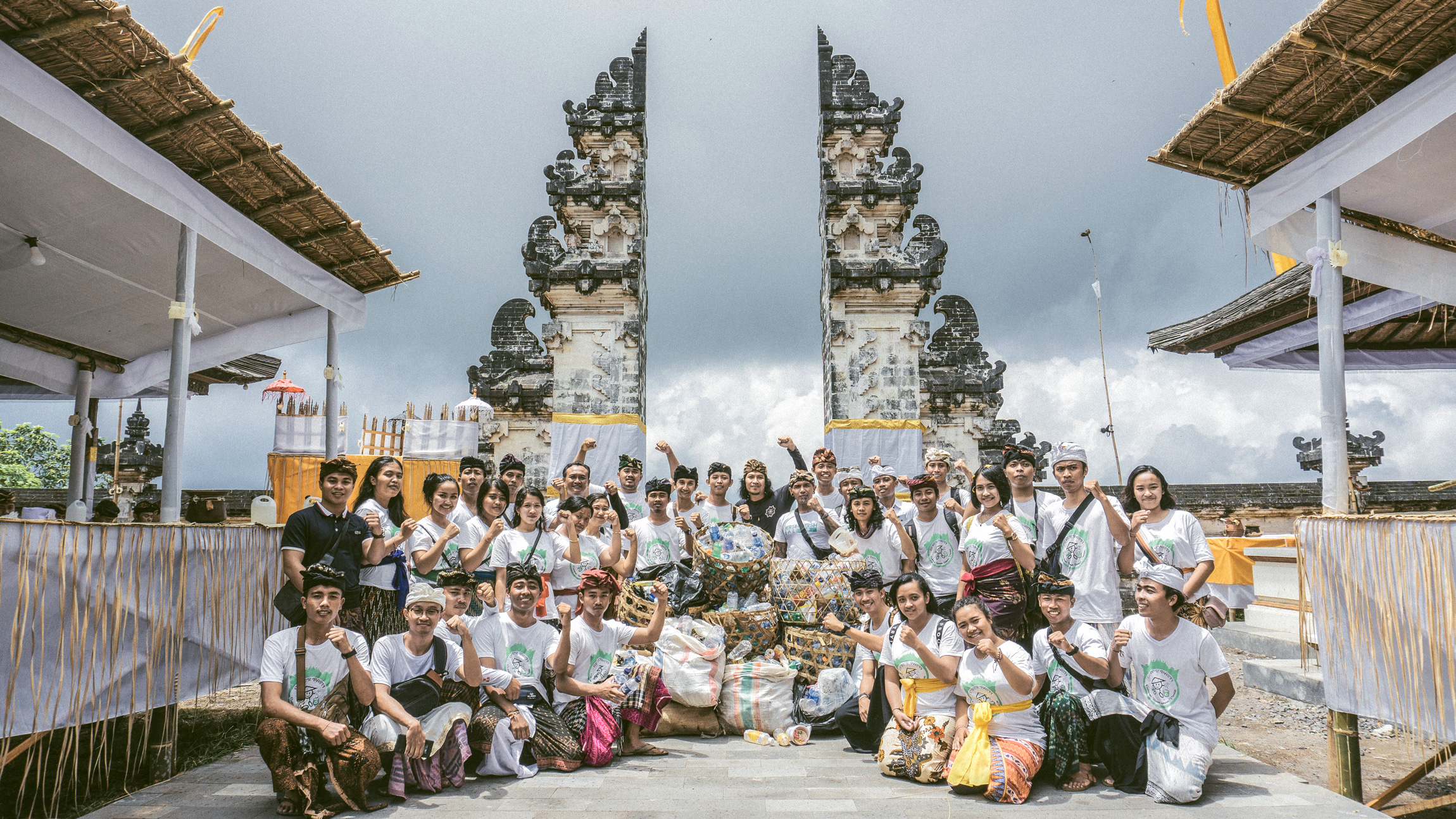 Pulau Plastik (Plastic Island): A Collaborative Campaign for A Cleaner Bali Phase 3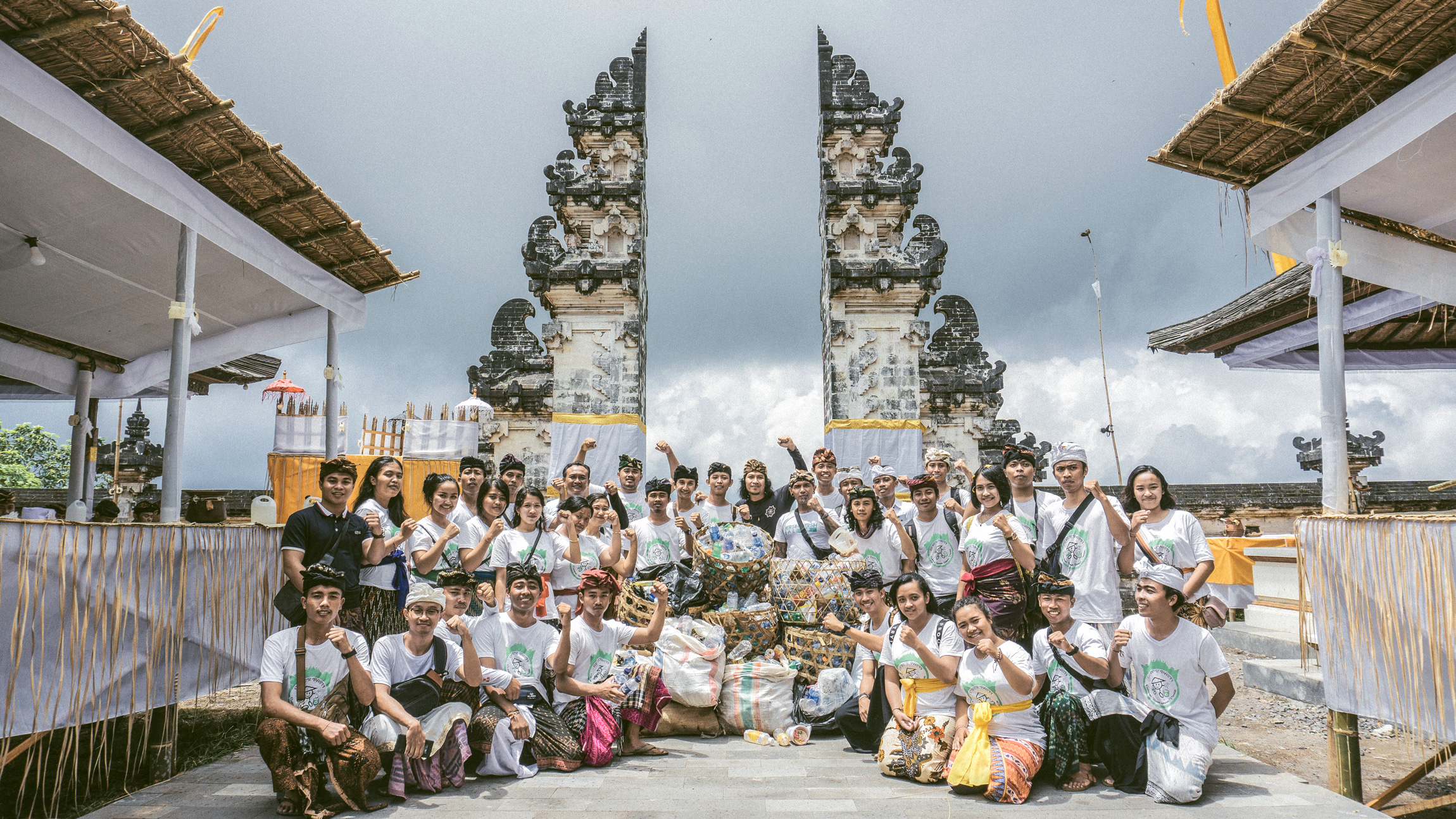 24 people have pitched in
54% funded
Pulau Plastik (Plastic Island) is a collaborative campaign to tackle the issue of single-use plastic in Bali and beyond. It leverages popular culture and includes social media campaigns, short videos, and a feature-length documentary to increase awareness about the hazards of single-use plastic, to change people's behavior and to advocate for change.
THE PROBLEM
Indonesia is the fourth most populous country in the world, yet it is the second largest marine plastic polluter. Each year over 1.3 million tons of plastic are carried by its rivers into the surrounding oceans that are known to be some of the most biodiverse places in the world. According to the Ministry of Environment, Indonesians consume a million plastic bags per minute. The government has made efforts towards tackling this issue. For example, in 2016 the government tested a pilot project of introducing a tax on plastic bags in 23 cities across Indonesia. While the project showed positive results in the reduction of plastic bag use, it was met with resistance from local communities and industry and the nation-wide plan currently remains in limbo.
In Bali, single-use plastic packaging has been very popular with plastic bags, bottles, and beauty product sachets used heavily across the island. It is estimated that the island of Bali alone contributes up to 110,000 tonnes to the plastic waste annually. A "garbage emergency" was declared in Bali in November 2017 after many of the beaches popular with tourists were inundated with trash.
In response to this growing problem, the island has had some great examples of community responses and a number of ongoing local initiatives aimed at recycling and composting. However, there remains much to be done in improving local communities' understanding of the issue and getting them to actively engage in both partaking in and advocating for solutions.
THE SOLUTION
Since early 2018, Pulau Plastik has been campaigning about plastic pollution to increase awareness on the hazards of single-use plastic in Bali and beyond. The main goals of this project are:

To change people's behavior so they refuse, reduce, reuse and recycle single-use plastics.
To support the implementation of government policy in Bali concerning single-use plastics.
To encourage adoption and implementation of policy concerning single-use plastics at a national scale.
One of the activities to achieve goal 1 is the production and distribution of a short educational video series. Based on the impact assessment of the pilot episode, we produced four episodes covering key issues surrounding single-use plastics, including microplastics, household sorting and disposal, government policy, and the food and hospitality industry. With host Gede Robi of Navicula, the series strongly features Balinese philosophy and its relationship with single use plastics. The episodes feature practical solutions and calls to action for individuals to reduce single use plastics.
These 20-minute episodes were developed for community screenings targeting Balinese audiences. The success of the short videos in creating behavior change was measured through baseline and endline measurements of the screening attendees.
As a commitment to support communities in Bali and beyond in advocating towards a world without single-use plastic pollution, in 2020 we will continue to screen the Pulau Plastik Series and develop a series of action kits for schools, households, local businesses, and villages as concrete actions that people can take to combat the plastic problem. In addition, we will produce a three-episode web series as complementary content. This will allow us to have a variety of content for various media channels, reaching a wider audience.
PROJECT COST
Solution & Project Implementation
Costs associated with the production of three episodes of web series.
Costs associated with surveys, analysis and reporting.
Cost of transferring payments internationally, processing online donations (5%) and a contribution to Kopernik's operational costs (15%).
Kopernik Solutions is fundraising for this project. Kopernik Solutions will then provide a sub-grant to a trusted partner organisation who will implement the project.