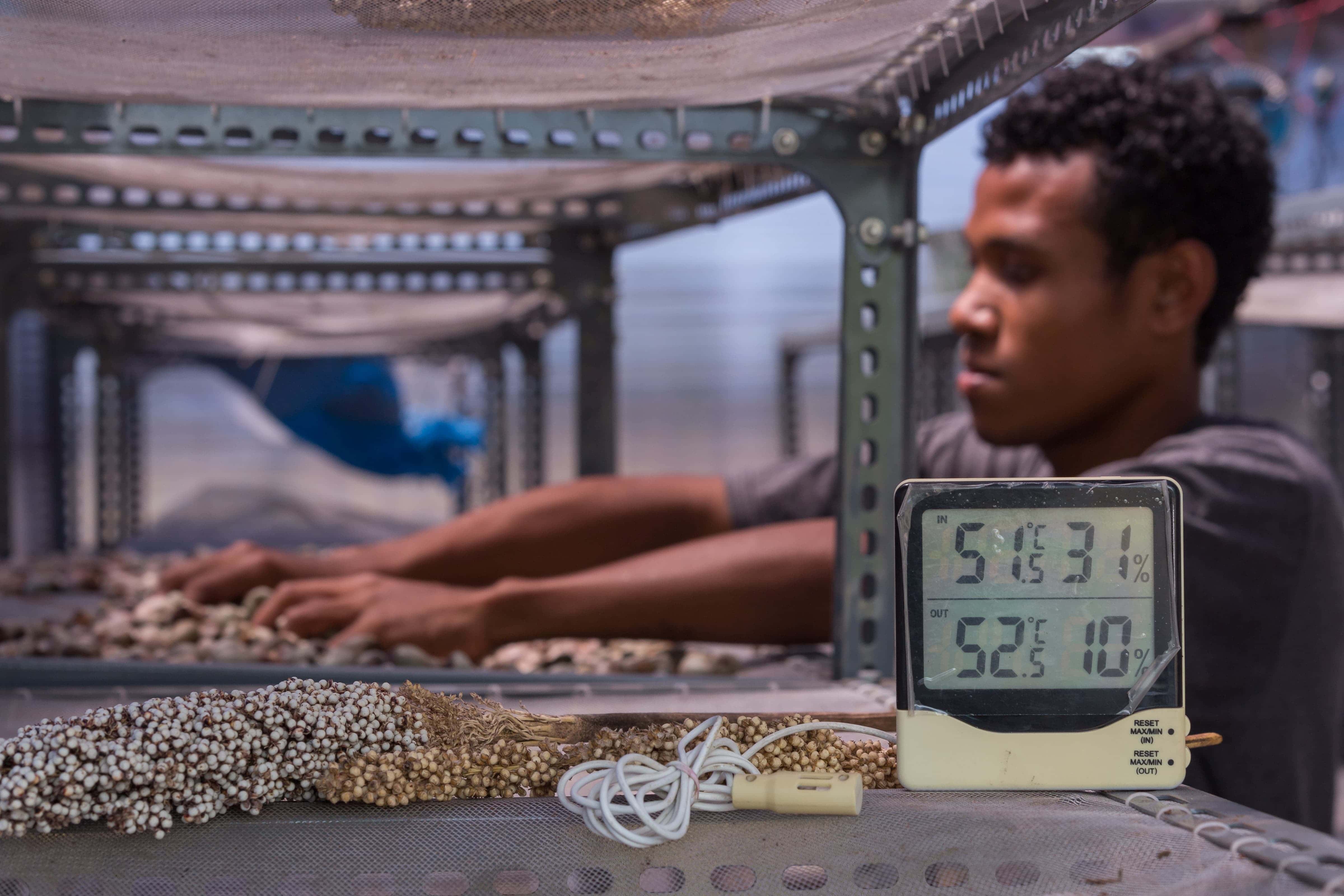 Beyond Experimentation: Applying Our Findings for Real Impact
Kopernik conducts lean experimentation and rapid prototyping to find what works in poverty alleviation for last mile communities. How does our work extend beyond experimentation and our testing sites, and move towards demonstrating real impact for those living in the last mile?
While Indonesia is a major producer of some of the world's most in-demand soft commodities such as cashews and cacao, Indonesia's agricultural industry exports raw products rather than completing the value-added downstream processing. Part of the challenge includes the absence of more efficient drying methods. Smallholder farmers in Indonesia currently employ traditional drying methods on the ground under the sun, which can be time-consuming, cumbersome and a contamination risk to the commodities. To meet this need for improving drying techniques, Kopernik developed a hybrid solar dryer prototype and conducted five experiments with hybrid solar dryers across three different commodities – copra, cacao, and cashews.
Based on our findings with the various dryer designs, we developed a solar dryer manual of Kopernik's most recent prototype. In the spirit of collaboration to meet the needs of people living in the last mile, our objective in distributing the manual is to provide a guide for developing a solar drying technology that is useful for a range of partners across Indonesia and the region working directly with smallholder farmers to improve drying methods of different commodities. Our solar dryer manual provides step-by-step instructions on how to recreate Kopernik's prototype, allowing adjustments as required for the local context and specific commodities.
Additionally, we have developed an informational paper on solar dryer considerations examining six factors to explore when calculating the economic benefits of a solar dryer investment. The Solar Dryer Considerations report covers the following areas: increasing processing capacity; drying in the rainy season; income-earning activities with time saved from drying; value-added processing; decreasing operating costs for drying; and increasing quality.
Watch this space for our Findings from Testing Three Drying Methods in Last Mile Settings report, which details our analysis across the five hybrid solar dryer experiments.