K-Day 2019: Celebrating Two Years of Embracing Experimentation in the Last Mile
Kopernik Day (K-Day) is a celebration of two years of conducting experiments to find solutions to reduce poverty. The event, which took place on 14 -15 February, featured stimulating discussions on innovative solutions in agriculture and efforts to reduce single-use plastic waste on the island, as well as music performances by Bali's finest artists.
For the very first time, K-Day festivities spread out over two consecutive days to make space for local communities to gain hands-on experience in Kopernik's work in experimentation.
On 14 February, K-Day had a workshop showcasing Kopernik Solution Lab's Drip Irrigation System, a solution for farmers in barren areas to help grow produce during periods of water shortage. We also featured the K-Injection machine, a household-scale plastic recycling machine built in collaboration with Precious Plastic Bali.

"As a Bali-based organization, it's important for us to make a contribution to addressing the key challenges facing the island and one of our key areas of focus here is on the issue of single-use plastics. Kopernik believes in being solution-focused and in working in collaboration with others including government, corporations, academia, civil society and the creative industry," said Ewa Wojkowska, Co-Founder and COO of Kopernik.
A talk show exploring innovative solutions in agriculture on 14 February invited various experts and Kopernik partners such as the Senoesa Cooperative. There was also a talk show discussing the campaign to reduce single-use plastic consumption in Bali with Denpasar's Head of Environmental Affairs I Ketut Wisada, Ketut Bambang Swanda, head of environmental unit at the Gianyar Regency, lead singer of Navicula and co-creator of Pulau Plastik Gede Robi, Zakiyus Shadicky of the Gerakan Indonesia Diet Kantong Plastik (The Indonesian Plastic Bag Diet Movement) and Kopernik's Andre Dananjaya.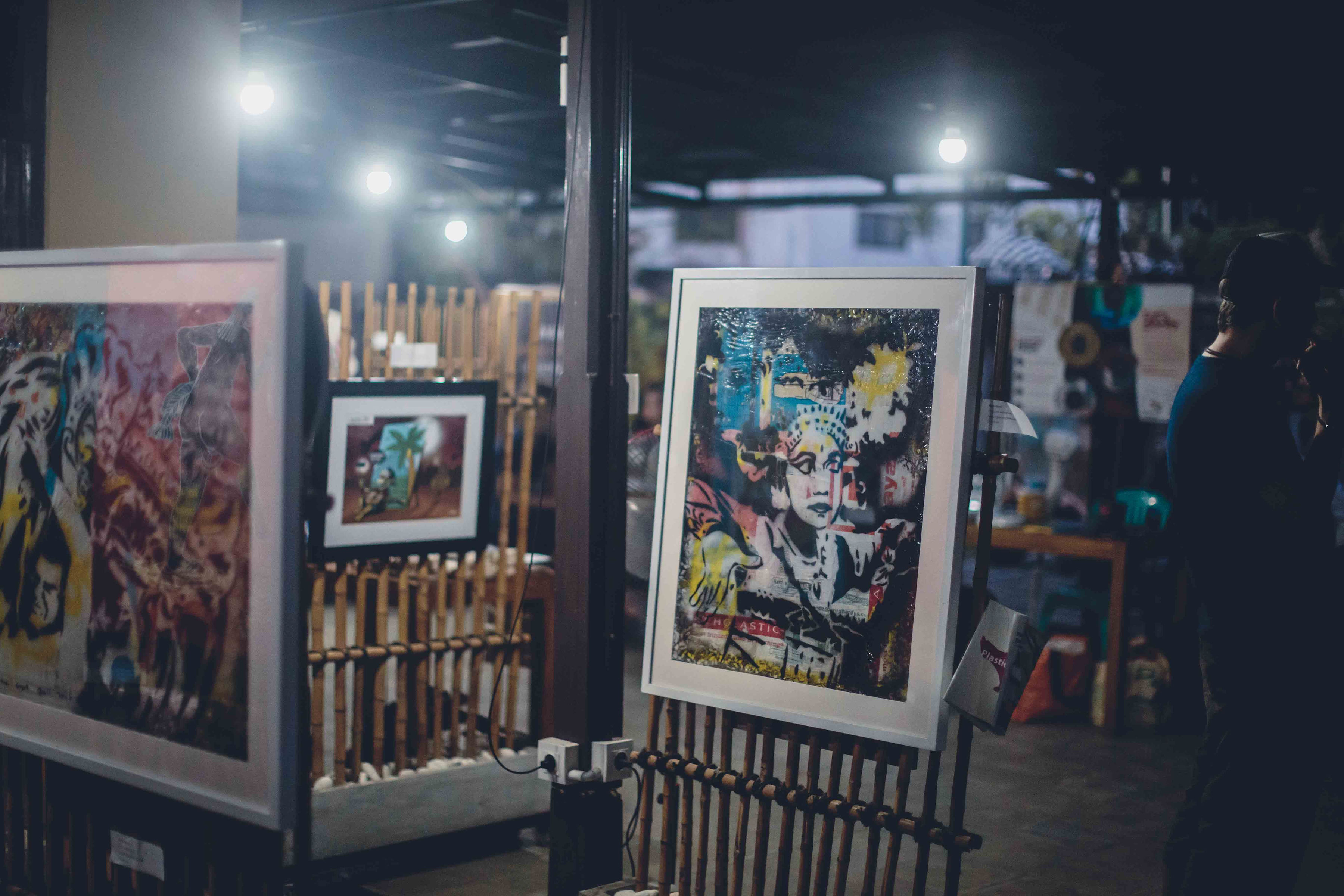 In 2010, Kopernik was founded with the belief that more effective solutions are needed to solve persistent development problems. In early 2017, the organization dedicated its resources towards 'lean experimentation' in order to find effective solutions to reduce poverty and address some of the key social and environmental challenges in Indonesia. Experiments have included developing and testing of products and services with partners including Senoesa Forest Honey Production Cooperative, UNICEF, UN Pulse Lab, and government partners such as Dinas Koperasi Flores Timur.
To top things off, the second day of K-Day on 15 February was headlined by Bali's Navicula, The Hydrant, Nosstress, Zat Kimia, Celtic Room, Sandrayati Fay, Manja, Nymphea, Rasta Flute, and DJ Marlowe. The event also featured a community pop-up market with snacks, arts, and crafts. The event featured a talk-show on responsible alcohol consumption sponsored by Diageo and Rumah Sanur. Sponsored by GO-JEK, K-Day guests were able to get home safely thanks to a 50% discount of all GO-RIDE and GO-CAR trips to and from K-Day on 14 and 15 February by using the code GORIDEXKDAY dan GOCARXKDAY.