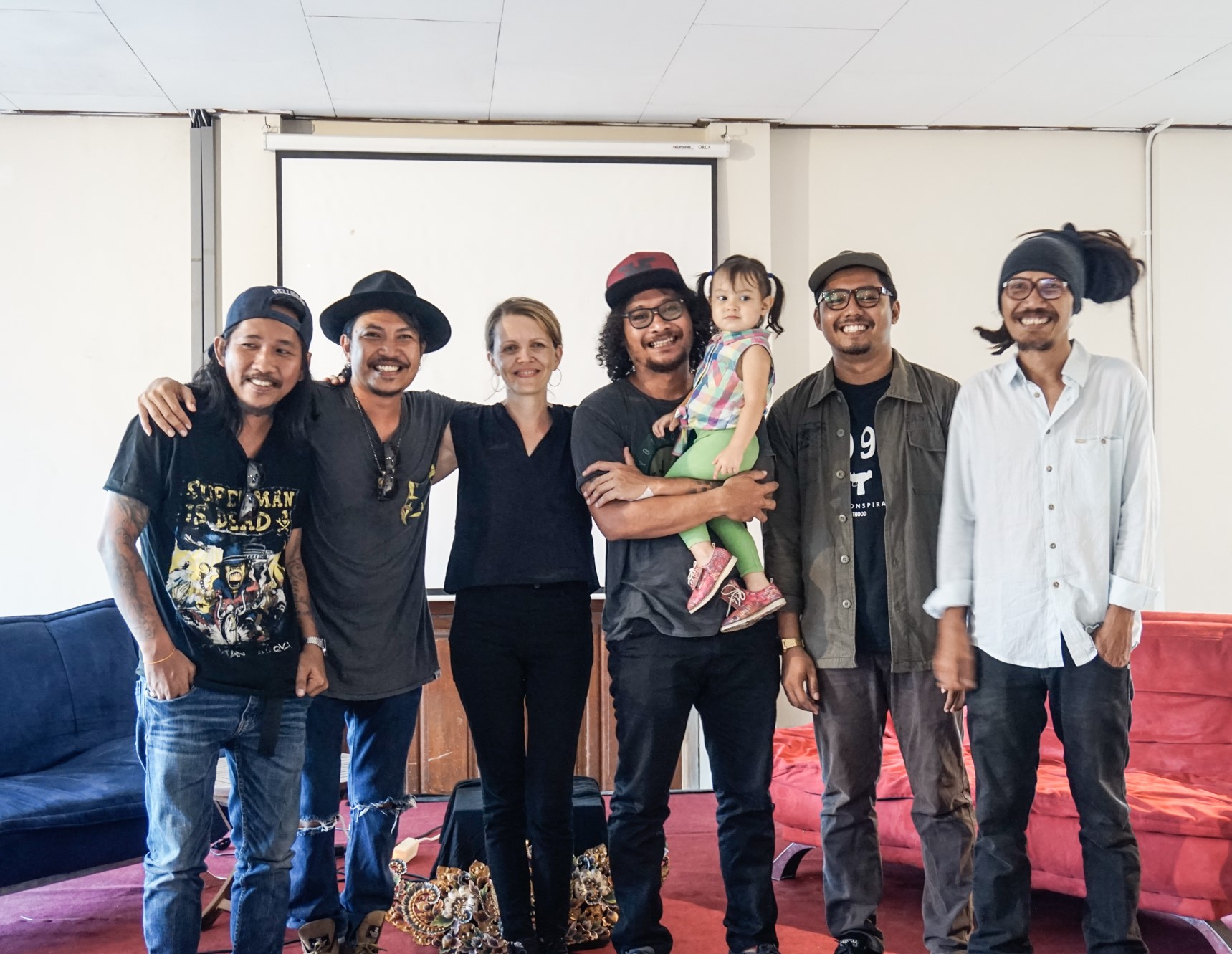 Navicula, Erick EST, and Kopernik Present 'Terus Berjuang'
Ubud, Bali. 23 March 2018 - In addressing today's social and environmental challenges, from climate change to poverty, an organization cannot stand alone. Collective effort by way of multi-sector collaborations is crucial if we seek to achieve significant and sustainable social change.
It was based upon such a belief that Bali-based band Navicula, Kopernik, and Erick EST teamed up to produce Navicula's latest music video 'Terus Berjuang', or "Keep Up The Fight", a song dedicated to those who currently push for social change in Indonesia and around the world. The collaboration grew out of a shared mission among the three parties to find effective solutions that address current social and environmental challenges. If Kopernik employs experimental approaches and technology distribution, Navicula utilizes music and Erick EST uses video.
"We believe that collaborations between non-governmental organizations and the music world provide a significant platform to increase public awareness and participation in our efforts to tackle current social and environmental challenges," said Ewa Wojkowska, COO and Co-Founder of Kopernik.
The music video is the fruit of Kopernik's collaboration with Navicula and Erick EST following the Navicula x Kopernik Australian tour from 24 November to 10 December 2017, where Kopernik co-founder Ewa Wojkowska and Navicula vocalist Gede Robi spoke and performed at a string of events in Australia. Both Ewa and Robi are members of the Asia 21 Young Leaders.
Navicula and Erick EST have long been known as influential figures in Indonesia's social and environmental movements. Widely known as the Green Grunge Gentlemen, Navicula often includes environmental messages within their songs. Erick EST and Robi Navicula recently released a documentary titled 'Long Sa'an' in 2014 that told the story of a village in remote Kalimantan.
"Music is a medium that can touch and move people towards social and environmental issues. That's the reason behind our collaboration with Erick EST and Kopernik. Together, we want to introduce these issues through music," said Gede Robi, Navicula vocalist.
Shot in the stunning plains of Sumba, 83 Kopernik team members from Bali, Flores, Sumba, and Japan participated in the music video, along with Kopernik's 'Wonder Women'- a network of micro social-entrepreneurs- in Sumba and Lembata. "Through this music video, we want to put a spotlight on the works of social change agents in the most remote areas of the world, who are often left out of media attention, such as Kopernik's 'Wonder Women'," said Erick EST.
Enjoy the video here
The Kopernik team is deeply saddened to bid farewell to our friends Made Indra, bassist of Navicula, and Afiriana Dewi. Our love and support go to their family and friends.