Creating ergonomic weaving tools for weavers in Adonara and Lembata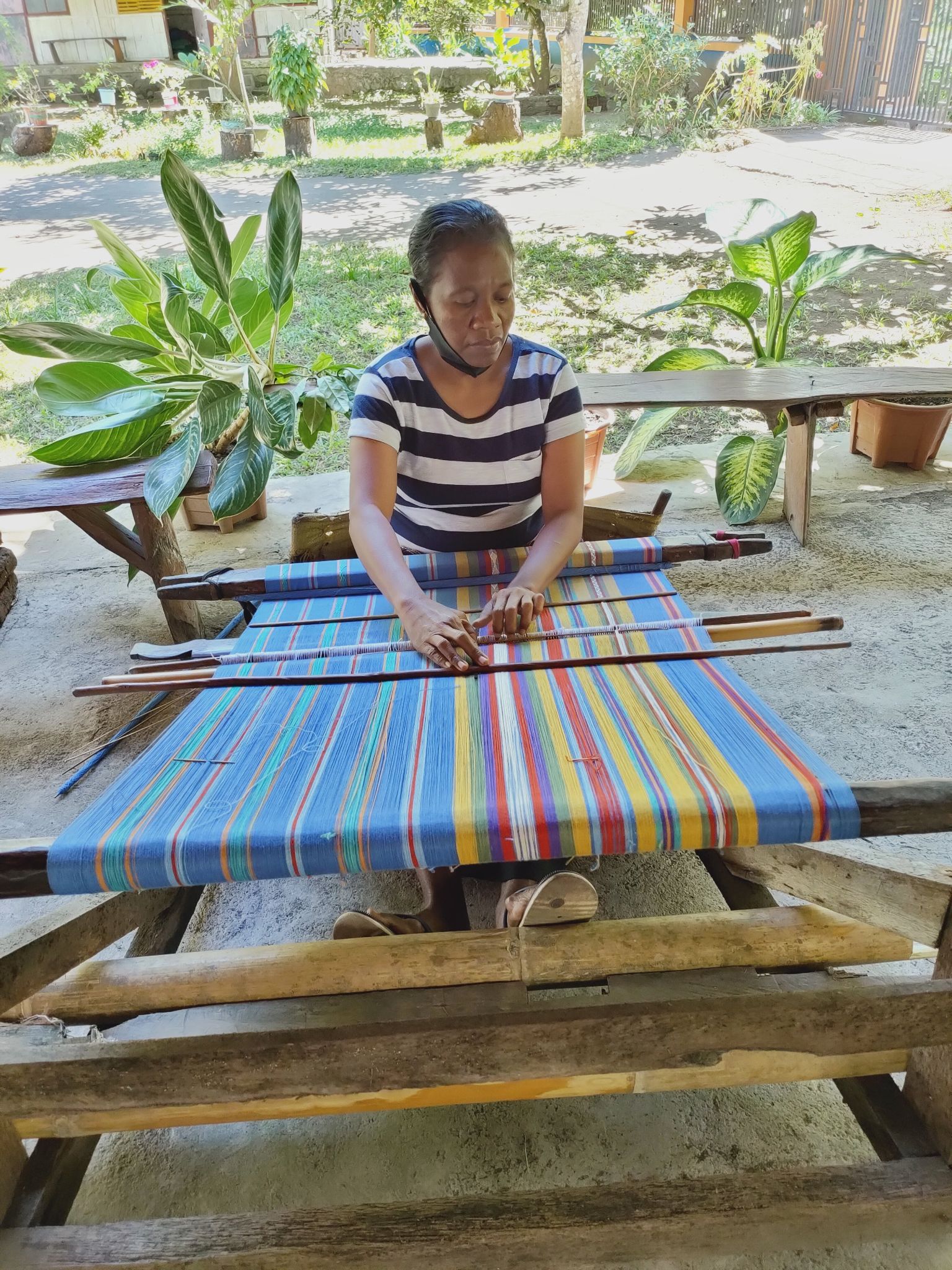 63 people have pitched in
43% funded
We are developing ergonomic weaving tools for women weavers in Adonara and Lembata to increase comfort, reduce pain and improve weaving efficiency and productivity.

THE PROBLEM
Weaving is a method of producing cloth and textiles, and represents local cultures and traditions.
To create the textiles, with their intricate patterns, weavers use wooden looms. The looms have a backstrap that is tied around the hips, while the weaver works in a seated position, with their legs stretched out in front of them. Weaving in this position for long periods of time is very uncomfortable and causes pain throughout the entire body (lower back, neck, shoulders, arms, bottom, hips, and legs).
To address this issue, Kopernik is partnering with TORAJAMELO, a social enterprise that supports hand-woven textile workers across Indonesia, to develop weaving tools that are more ergonomic in their design and provide a more comfortable weaving experience for women weavers in Adonara and Lembata, Nusa Tenggara Timur.
THE SOLUTION
We are developing more ergonomic weaving tools (looms and warping tools) to increase comfort, productivity and reduce pain experienced by weavers.
We will conduct an assessment of the current weaving process and tools, and determine how these can be made more ergonomic to improve the weaving experience of the women weavers. We will develop two prototypes of ergonomic weaving tools.
We will work with a designer and woodcrafter to create the prototypes and conduct usability testing with the women weavers.
We will refine the tools, finalize the design, produce a blueprint and have the prototype ready for replication for other women weavers in Adonara and Lembata.
THE EXPECTED IMPACT
The ergonomic weaving tools are expected to enable women weavers to produce textiles with greater comfort, less pain and to improve productivity.
This project is also supporting the recovery from the Tropical Cyclone Seroja which affected East Nusa Tenggara (NTT) including Adonara and Lembata last April 2021, resulting in many women losing their weaving tools, which are their main means of income generation.
PROJECT COST
Solution & Project Implementation
Costs associated with the purchase of the solutions tested and project coordination
Costs associated with data collection, analysis and reporting
Cost of transferring payments internationally, processing online donations & Contigency (5%) and a contribution to Kopernik's operational costs (10%)
Kopernik Solutions is fundraising for this project. Kopernik Solutions will then provide a sub-grant to a trusted partner organisation who will implement the project.