Lean Experimentation Fellowship: Working with Young Indonesians to Find Effective Solutions to Challenges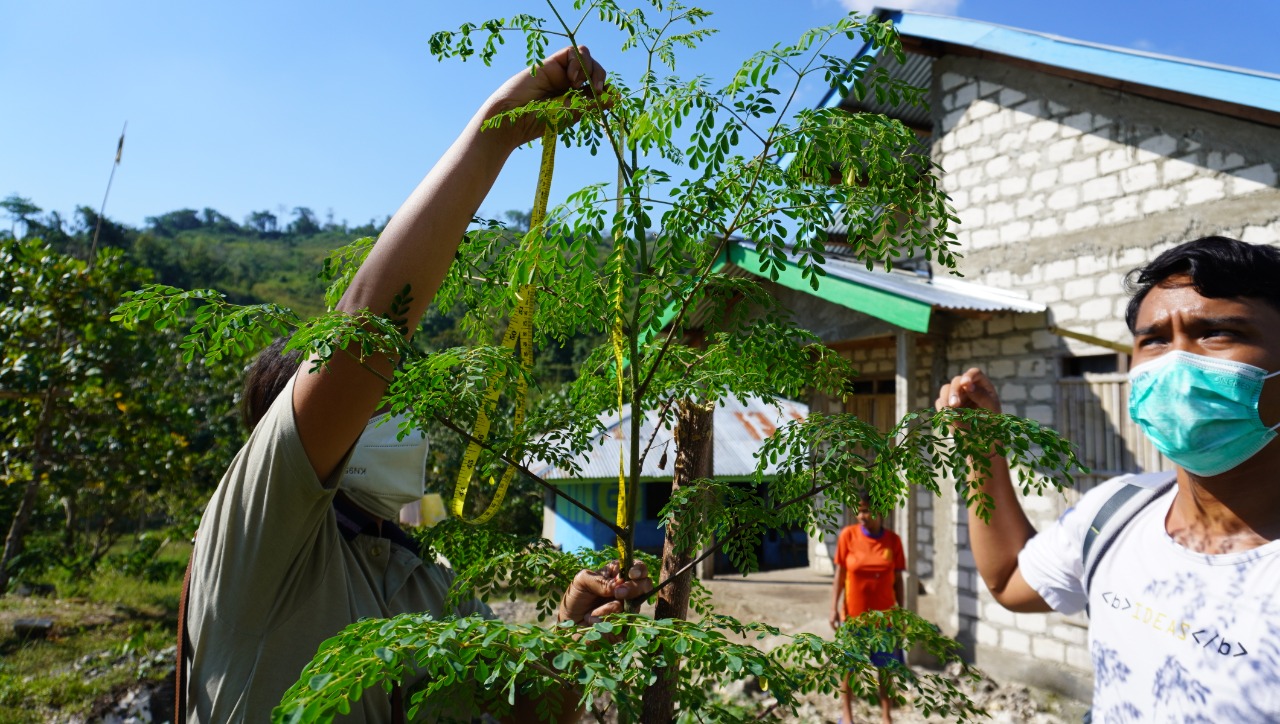 3 people have pitched in
5% funded
We are supporting young Indonesians to test potential solutions to social and environmental challenges using Kopernik's lean experimentation approach.
THE PROBLEM
We believe that ideas and potential solutions should be tested first and that impact should be demonstrated before large investments are made. With more innovation in the development sector and experimentation with solutions to solve development problems, better programs can be developed and development budgets allocated to impactful programs that have big potential to reduce poverty. Therefore, we are proactive in the testing of ideas that can benefit the larger development community and collaborating with local partners, organizations and individuals who bring local knowledge and unique insights to the design of experiments.
In February 2022, we launched the Lean Experimentation Challenge, inviting young Indonesians to submit their ideas for solving challenges faced by their communities, and to test these potential solutions using Kopernik's lean experimentation approach. The program was open to all who are passionate about solving social and environmental problems, especially with solutions using local or indigenous knowledge.
In response to this challenge and call for proposals, we received submissions from many parts of Indonesia. The proposed solutions were for a wide range of challenges, spanning the areas of education, agriculture, environment, and climate change. Three candidates were selected for their promising ideas for potential solutions to problems faced by their respective communities and will be fully supported to test their solutions through the fellowship program.
THE SOLUTION
Kopernik is working with the fellows to conduct lean experiments to test their potential solutions through the Lean Experimentation Fellowship Program. The program includes workshops and regular mentoring sessions on how to design and conduct effective lean experiments, along with financial support for each experiment.
The three experiments that will be conducted are: Merymistika Yufrani Afred from Kupang, East Nusa Tenggara, has a background in chemistry. To increase the quality of sea salt produced by salt farmers — while also saving the time and space typically used in the traditional salt production process — Mery will test a hybrid solution to improve the salt-making process by combining adsorption and solar evaporation.
Maman Arfiansya lives in the coastal village of Tomoli in Parigi Moutong, Central Sulawesi. To address challenges facing smallholder farmers of coconut trees -- one of the village's main commodities -- where the trees are frequently infested by pests, resulting in a loss of productivity, Maman will test the effectiveness of the usage of widely available seawater as an alternative insecticide, which would replace expensive and environmentally-hazardous chemical insecticides.
I Putu Arya Aditya Nugraha works at a silver workshop in Denpasar, Bali. To minimize the environmental impact of silver production -- where hazardous acid solutions are commonly used and its wastewater containing these chemicals is harmful to the environment -- Arya will test the effectiveness of using citric acid as a safer and adequately effective alternative to sulfuric acid in jewelry pickling process. Pickling refers to the process of removing oxidized surfaces and flux from metal jewelry after soldering.
Through a collaboration with talented young Indonesians who are bringing their local knowledge to the table, we are confident we can find more practical, applicable and effective solutions that respond to and support people's unmet needs.
THE EXPECTED IMPACT
By conducting the Lean Experimentation Fellowship Program, we expect:
The three fellows benefit from a learning experience on how to design and conduct effective lean experiments
Kopernik gains new insights from new experiments in areas we haven't explored previously
More people are being introduced to Kopernik's lean experimentation approach
PROJECT COST
Solution & Project Implementation
Costs associated with the purchase of the solutions tested and project coordination
Costs associated with data collection, analysis and reporting
Cost of transferring payments internationally, processing online donations (5%) and a contribution to Kopernik's operational costs (15%)
Yayasan Kopernik is fundraising for this project. Yayasan Kopernik will then provide a sub-grant to a trusted partner organisation who will implement the project.