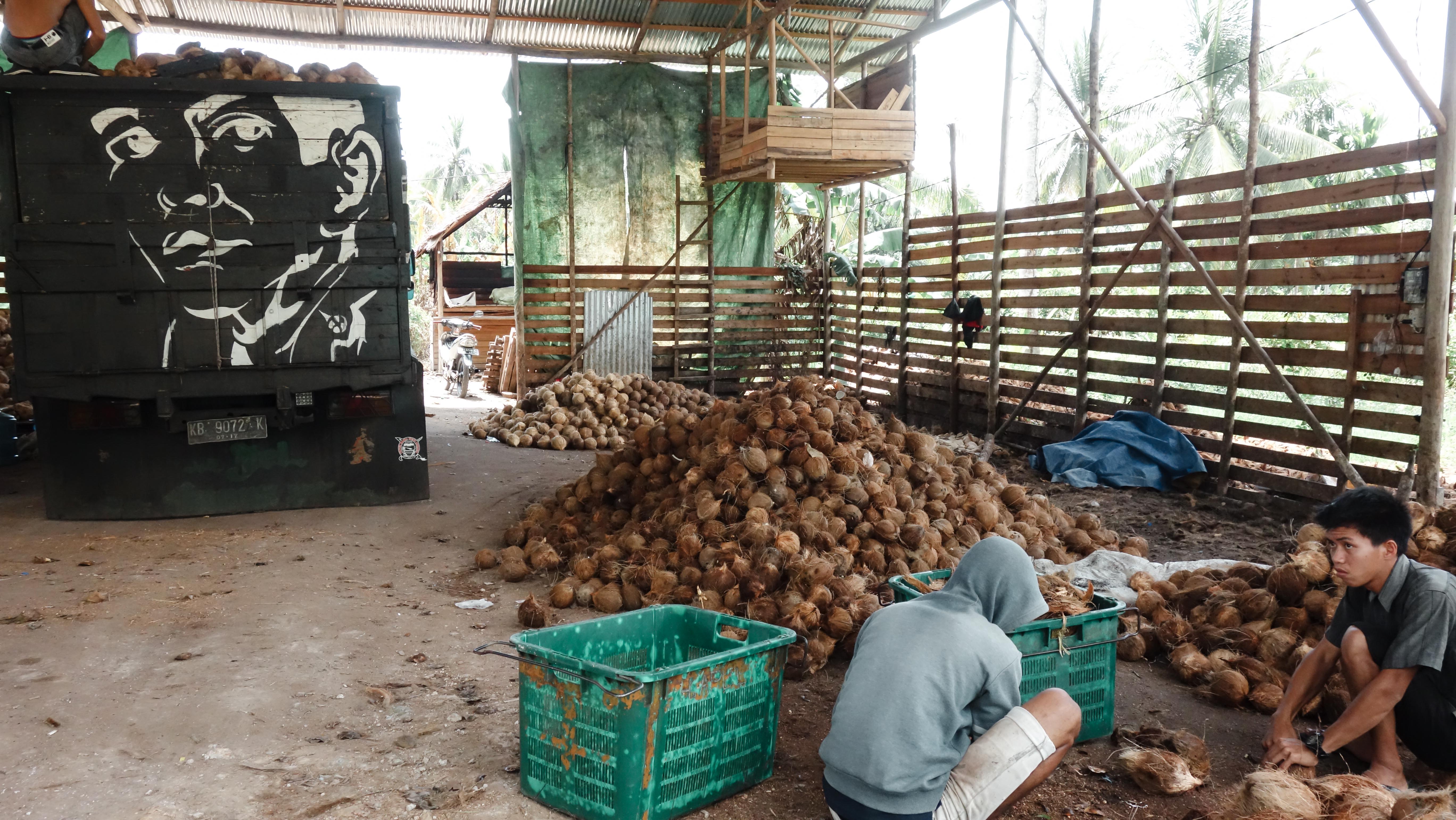 A Tough Nut to Crack: Maximizing Farmer Profits from a Coconut Tree
By diversifying coconut-based products, smallholder farmers can potentially increase their monthly income by three and a half times.
Almost all parts of a coconut tree- from the leaves to the roots- hold economic value. Coconut milk, coconut oil and palm sugar are popular consumer goods in Indonesia that originate from coconut trees. As part of our Unmet Needs initiative, Kopernik interviewed coconut smallholder farmers in West Kalimantan and Papua.