Looking Back and Moving Forward: The Evolution of Kopernik
At Kopernik, reflecting on our achievements and our failures of the past eight years have been critical in deciding how we move forward as an organization.
2017 was a milestone for Kopernik as it marked the first year that we decided to adopt a experimental approach to finding effective solutions towards poverty reduction. Throughout the year, our team of engineers and analysts conducted a series of experimentation projects that have the potential for significant impact from testing the efficacy of reusable menstrual pads in Sumba to developing a solar dryer with local farmers in Adonara.
Kopernik was founded, and continues to exist, upon the belief that more effective solutions are needed to solve persistent development problems. Our namesake, Nicolaus Copernicus, changed people's way of thinking and how they viewed the world. Inspired by this, Kopernik sought to challenge the status quo in the development sector and to find smarter, more effective solutions to address poverty.
When Kopernik was first established in 2010, we witnessed a new wave of emerging simple technology, such as affordable solar lights or easy-to-use water filters, that we believed would be an important part of the solution to address the needs of people living in unserved or underserved parts of the world with limited access to basic services — what we call the last mile. However, while these technologies were becoming increasingly available, they were failing to reach the people in the last mile.
Recognizing the need for last mile distribution of these technologies, Kopernik was established as an organization that would connect the technologies to the people who needed them. And thus began the first milestone in our eight-year journey — Kopernik 1.0.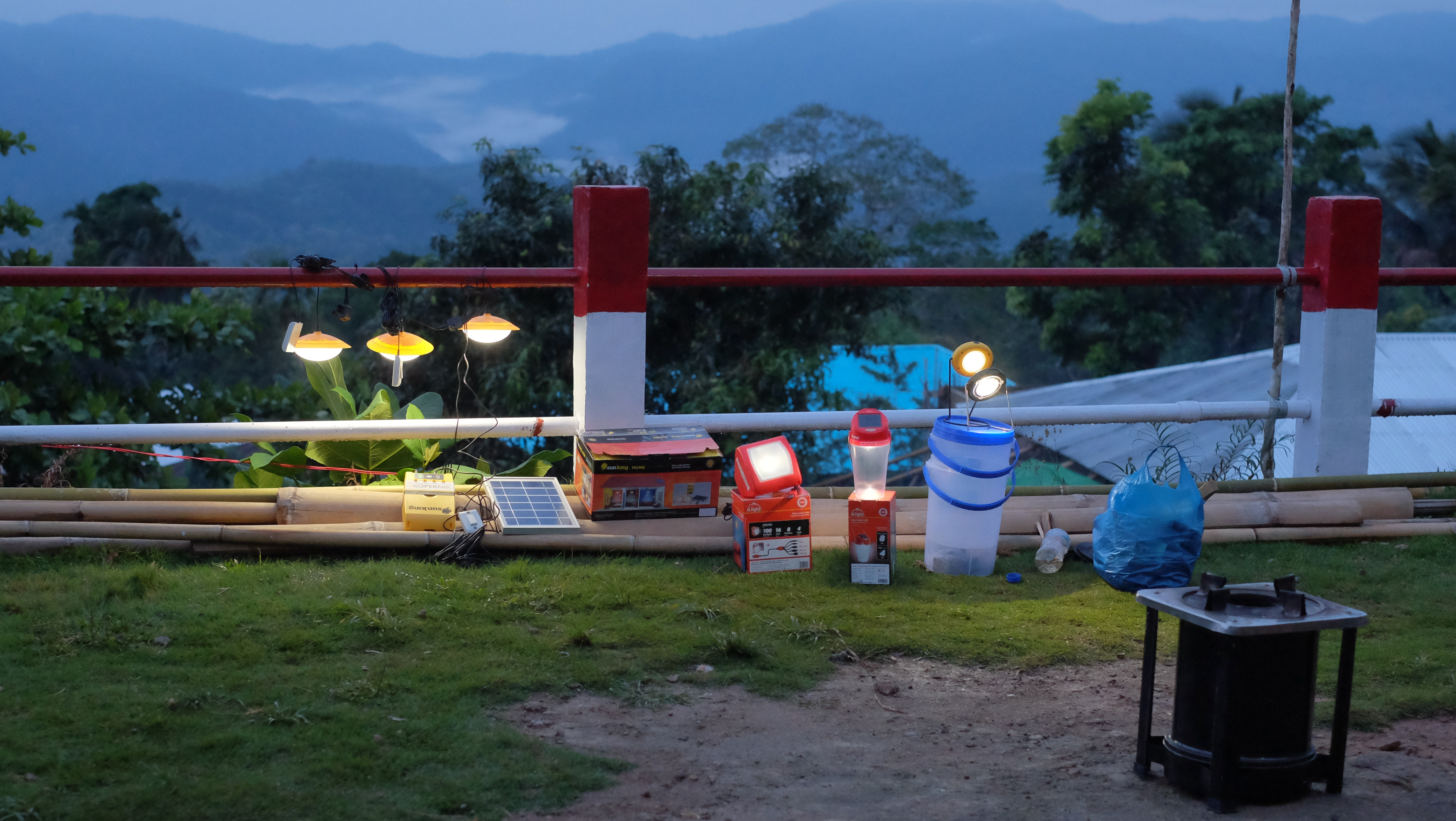 A display of simple, clean technologies in Kopernik's catalogue

It was through this model that we worked with more than 100 local partners in 26 countries, distributing more than 160,000 units of technology to over 570,000 people. But we soon found that a world-wide platform model was challenging because building and managing partnerships with small local organizations scattered across different continents required a lot of resources.
Instead, Kopernik decided to focus our efforts to Indonesia and Southeast Asia where we had already established strong networks. This led us to the second milestone in 2013 — Kopernik 2.0.
Building on key lessons learned, we built a technology distribution network in Indonesia which now comprises of more than 500 women entrepreneurs - also known as Wonder Women - who sell clean energy and water technology in their communities. Through this network, we established a deep understanding of how people live in the last mile.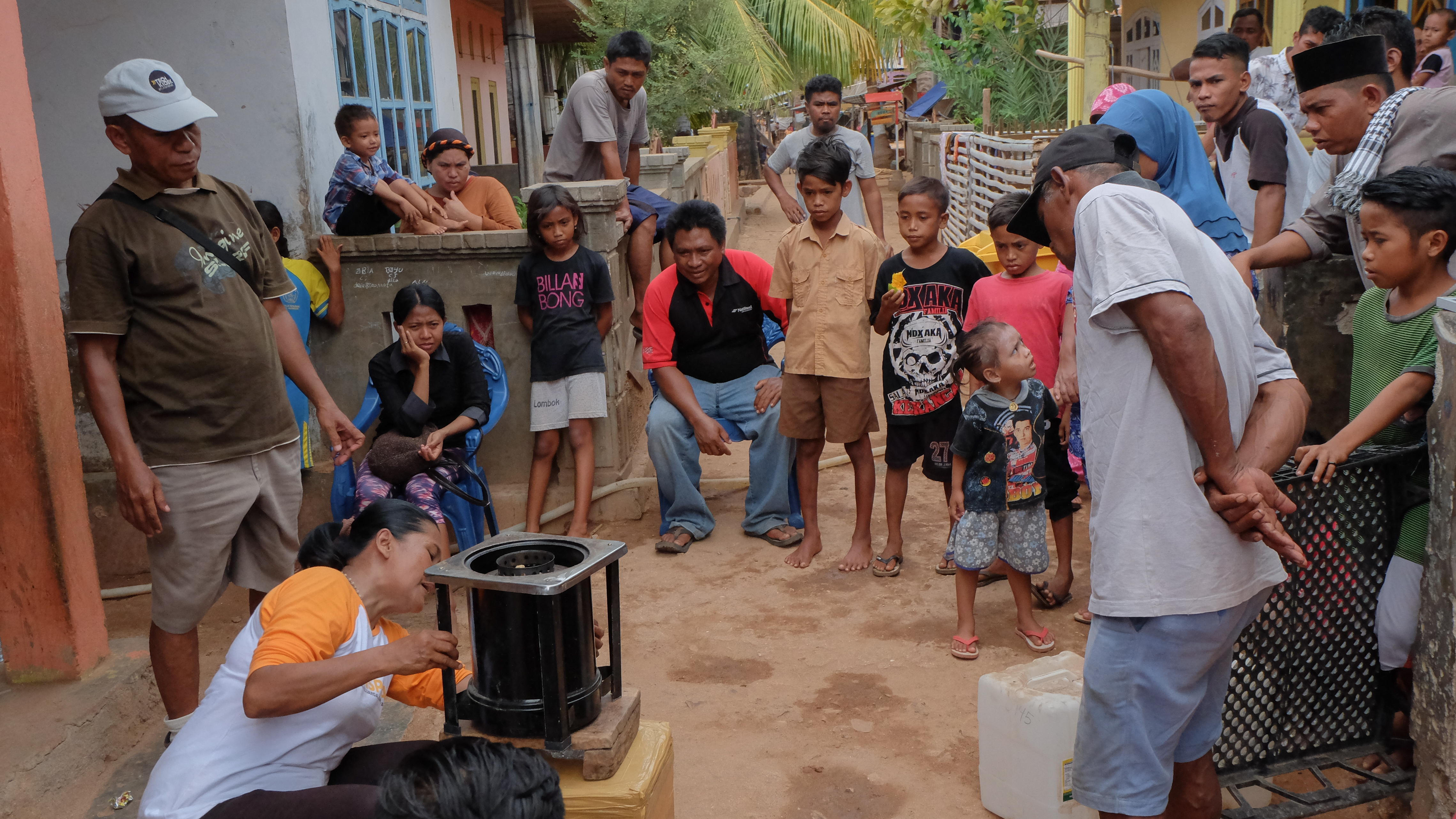 One of our wonder women, Ibu Bekti, showcasing a clean stove to villagers.

A few years into our work, companies began to approach Kopernik to partner with us because we had established strong networks, an extensive field presence, and we heavily relied on data and evidence in our work. These were companies that wanted to enter emerging markets, and to test their products and service ideas, prototypes and various distribution mechanisms.
These partnerships were important opportunities to advance Kopernik's mission and to contribute to the development sector as a whole. This model eventually became one of the main pillars of Kopernik.
Fast forward four years, we have gained additional insights, with the most integral being the urgent need for more evidence and more experimentation in the development sector in order to achieve the Sustainable Development Goals (SDGs).
It is against this backdrop that we are now here — Kopernik 3.0 - an organisation that focuses on rapid, small-scale testing of ideas and products to find those that are most effective.
You can think of us as the R&D lab for poverty reduction.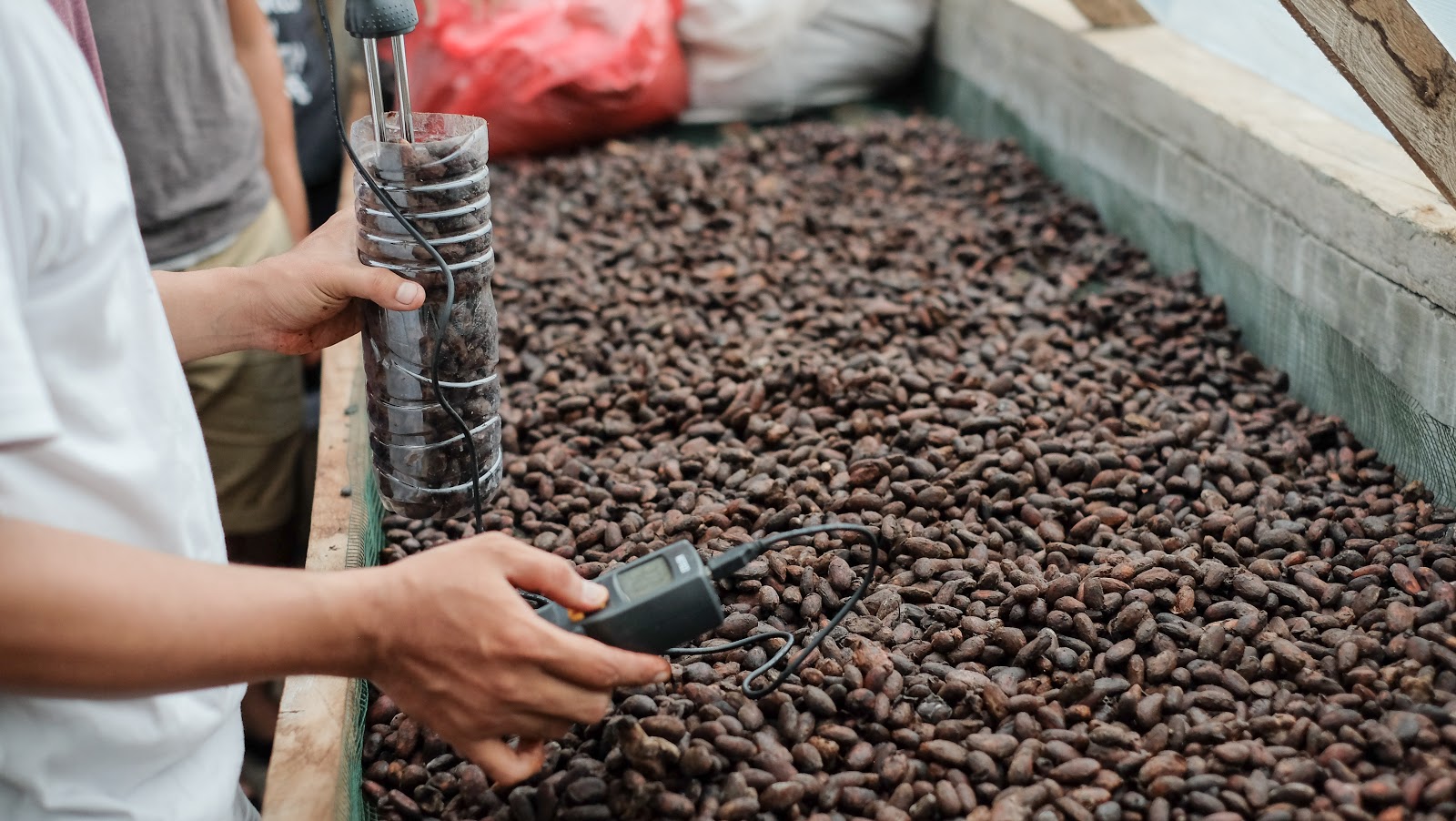 Kopernik's solar dryer used to dry cacao beans in Tabanan.

We have chosen this focus because breakthrough interventions are unlikely to emerge in the course of business-as-usual. Finding effective solutions that reduce poverty requires systematic efforts, risk-taking, trial and error, and experimentation. Together with partners in the private and development sectors, we test interventions in real contexts to determine their potential to reduce poverty and collect and analyse data on their effectiveness.

With more experimentation and innovation in the development sector, better programs can be designed and budgets can be allocated to impactful programs that have strong potential to reduce poverty.

Kopernik. Finding what works for poverty reduction.