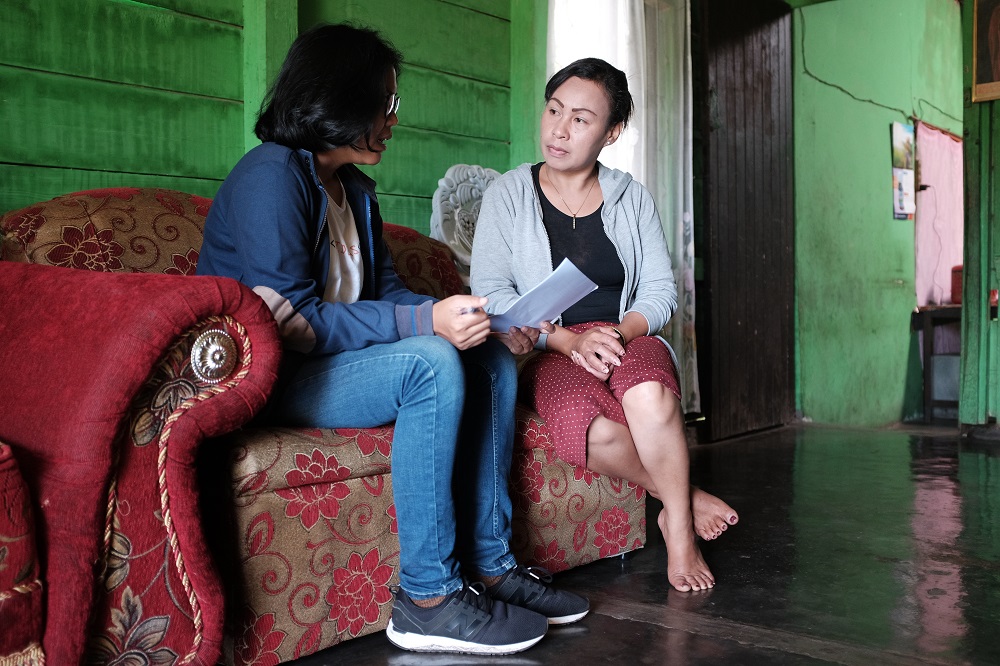 The Perfect Fit: A Smart Entry Point to Reshape Menstrual Health Management in Indonesia
Kopernik is proud to announce a new partnership with Grand Challenges Canada, Simavi and AYO Indonesia. With funding from the Government of Canada and the Every Woman Every Child Innovation Marketplace, our project The Perfect Fit: A Smart Entry Point to Reshape Menstrual Health Management in Indonesia targets women in last mile communities and provides affordable reusable menstrual pads produced using locally sourced materials. In some parts of Indonesia, menstruation and sexual reproductive health are regarded as taboo topics. Access to feminine hygiene products for menstruation is often limited in rural areas and may be prohibitively expensive in the long-term for last mile communities.
Through Kopernik's experimentation with reusable menstrual pads in Sumba as well as research conducted by our partner Simavi, we understood a desire for reusable menstrual pads amongst women in Manggarai, East Nusa Tenggara province. To ensure affordable prices for remote communities, Kopernik will manufacture the products using locally sourced materials through its partner AYO Indonesia. The project aims to reach 5,500 women and girls, providing reusable menstrual pads that are produced by women for women, and acting as a critical entry point for education on menstruation as well as sexual reproductive health. Through female government health workers, midwives and Kopernik's existing Wonder Women — a network of micro-social entrepreneurs — Kopernik seeks to initiate dialogue and promote increased health knowledge amongst rural communities.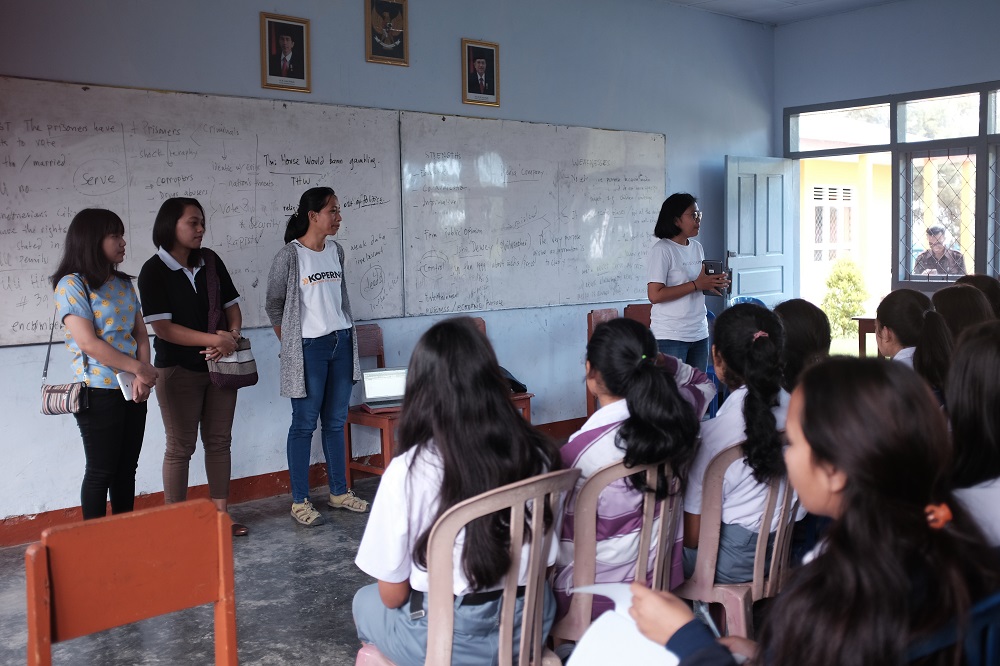 The project aims to reach 550,000 women and girls, providing reusable menstrual pads produced by women for women (Photo credit: Kopernik)

Funding from Grand Challenges Canada positions Kopernik and Simavi to design a technologically innovative product that incorporates user feedback to best meet the needs of our clients. By tapping into networks of women entrepreneurs and the government health worker network, the financially sustainable business model will empower last mile communities and provide a pivotal opportunity to deliver information on sexual reproductive health issues. Distribution of the reusable pad prototype engages women as active members of the community to lead discussions on hygienic menstrual management.
Kopernik is committed to lean experimentation and finding what works in the last mile. In 2017, Kopernik conducted experiments of reusable menstrual pads with junior secondary students in eastern Sumba. The study placed female students in randomized and control groups to learn whether access to pads might lead to female students missing fewer school days during their menstrual cycle. Kopernik provided the control group with disposable pads — the common practice in Sumba — whereas the treatment group was provided with five reusable pads. Learn more about Kopernik's previous experiment of reusable menstrual pads.
"The Perfect Fit: A Smart Entry Point to Reshape Menstrual Health Management in Indonesia" is supported by Grand Challenges Canada, which is funded by the Government of Canada.
---
About Grand Challenges Canada
Grand Challenges Canada is dedicated to supporting Bold Ideas with Big Impact®. Funded by the Government of Canada and other partners, Grand Challenges Canada funds innovators in low- and middle-income countries and Canada. The bold ideas Grand Challenges Canada supports integrate science and technology, social and business innovation – known as Integrated Innovation®. One of the largest impact-first investors in Canada, and with a feminist investment approach, Grand Challenges Canada has supported a pipeline of over 800 innovations in more than 80 countries. Grand Challenges Canada estimates that these innovations have the potential to save up to 1 million lives and improve up to 28 million lives by 2030.