From High Fashion to Emergency Response - A COVID-19 Business Pivot
I never expected to work closely with my aunt, Kadek Kusdiantari - a Balinese fashion designer and exporter of high-end fashion, as I am now doing as part of Kopernik's COVID-19 Emergency Response project.
Since the beginning of April 2020, Kopernik has been collaborating with Kadek, to produce much needed cloth masks. The masks are being produced to follow the Government of Indonesia recommendation for the general public to use face masks when going outside their home. The cloth masks produced through this collaboration between Kopernik and Kadek are being distributed for non-medical use to vulnerable communities in Bali and East Nusa Tenggara, among others.
My aunt, Kadek, typically makes fashionable clothes, which she exports to Italy. However, since February 2020, when ten towns in Italy were locked down due to COVID-19, forcing Kadek to close down her business. This has been a very challenging time for her as the garment business is her sole source of income. She also employs three in-house tailors who have been working with her for years.
When Kadek learnt that cloth masks were needed to protect people from COVID-19, she immediately started to experiment with a cloth mask design. She gave her first masks to her local community for free. She posted about this on her Instagram -- and I came across it just as I was searching for a cloth mask producer as part of Kopernik's COVID-19 Emergency Response, which I am working on.
Kadek Kusdiantari is a garment producer in Denpasar. Her business has pivoted to produce and distribute cloth masks to support the fight against the COVID-19 pandemic (Image by: Kadek Kusdiantari)

Kopernik and Kadek have the spirit of lean experimentation in common. When we decided to work together, we prototyped and tested the cloth mask design before producing larger quantities of the masks. Initially, Kadek produced a one-sized mask without a nosewire. The Kopernik team tested this design together with the Bali COVID-19 Special Task Force (Gugus Tugas) and made recommendations to improve the design to increase comfort and protection. After a few adjustments we settled on the most effective design, which included two different sizes of the mask, and included a nose-wire, which provides a better seal and fit for the user.



Kadek worked with her three in-house tailors to produce 3,000 cloth masks (Image by: Sania Saraswati)

The final design is made from two layers of 100% cotton combed 32s (a common t-shirt material). The 100% cotton material is the recommended material for a cloth mask given its breathability and filtering performance. One layer of this material is 51 percent effective to filter 0.02 micron, where the coronavirus size is 0.1 micron. With two-layers of material, this significantly increases filtering performance. The collaboration between Kadek and Kopernik to date has resulted in the production of 3,000 cloth masks, which have been distributed around Bali as well as all the way to Aceh.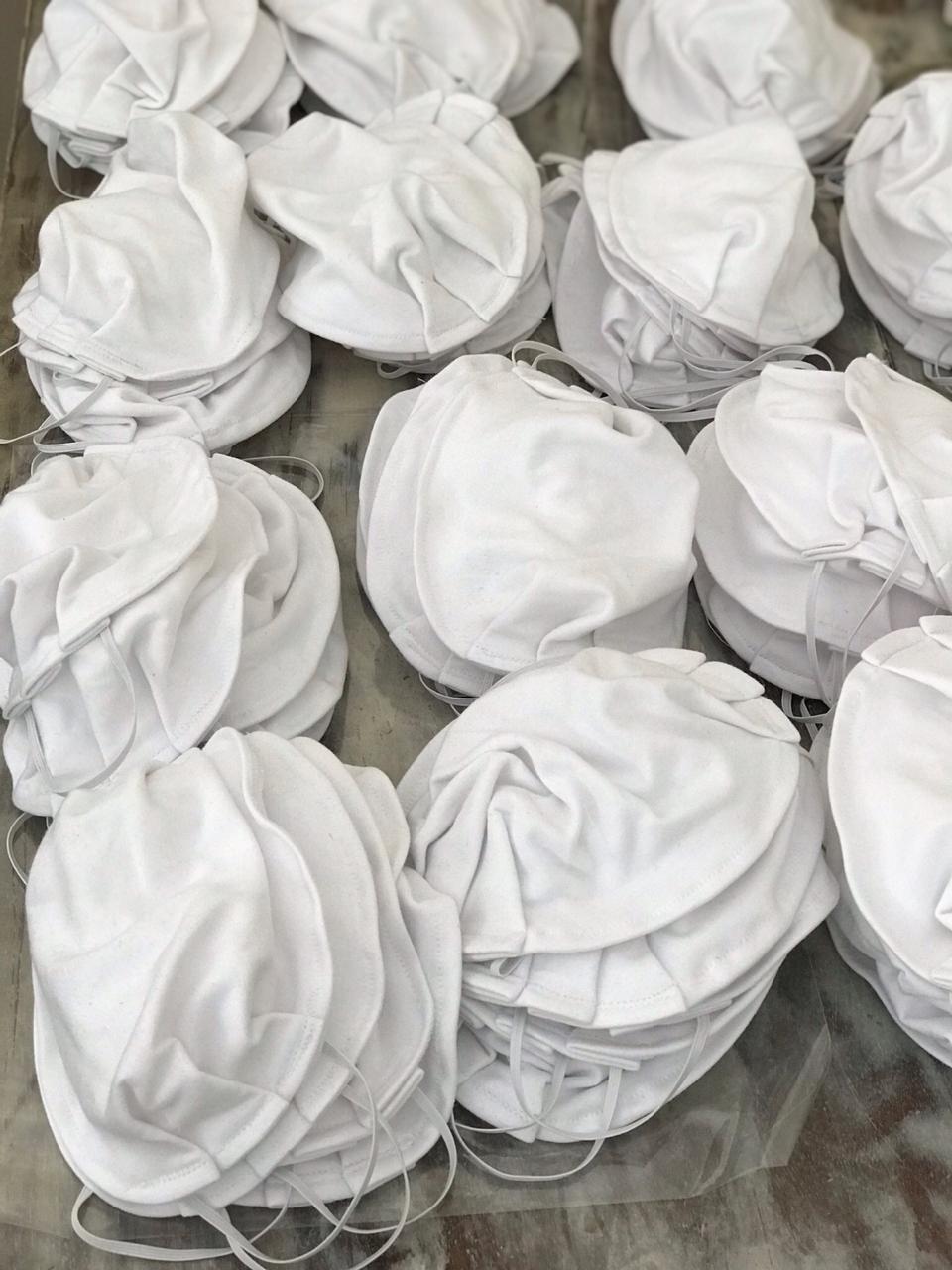 After experimenting with several designs, Kadek came up with a design that provides effective protection and is very comfortable for the user (Image by: Kadek Kusdiantari)
Working on this collaborative project during the pandemic has been such a valuable and exciting experience for me. I learned how to find innovative solutions using affordable and easily available materials that can be locally produced and meet urgent needs.
I also learned to collaborate with local partners to identify and distribute products to communities who need them the most, in an effective and efficient manner. We don't yet know when and how this pandemic will end, but collaborating with people like my aunt, gives me hope that together we can find solutions and get through this challenging time.