Expanding the Perfect Fit Menstrual Health Initiative
Following the success of the Perfect Fit menstrual health initiative, Kopernik is excited to expand our activities in Labuan Bajo, West Manggarai Regency, East Nusa Tenggara and reach more women and girls in one of Indonesia's most remote areas.
Kopernik has been developing affordable, locally developed reusable menstrual pads ⁠— called the Perfect Fit ⁠— in an effort to break the taboo culture surrounding menstruation and promote menstrual health knowledge among women and girls in Ruteng, East Nusa Tenggara. Since 2018, we have worked with 12 tailors and a network of 148 community menstrual health agents to deliver 23,941 Perfect Fit reusable pads. As of the end of 2019, the pads have reached 5,985 women and girls in East Nusa Tenggara and beyond.
Now, Kopernik is working together with Simavi to establish a new production hub for the Perfect Fit pads in Labuan Bajo, West Manggarai Regency. Simavi is a pioneer in advocating a community based led sanitation (STBM) initiative in Eastern Indonesia through their SEHATI program. The organization works with villages and municipal governments to build proper sanitation facilities, including designing a menstruation-friendly toilet.
In producing the pad, Kopernik partnered with a former entrepreneur of the Wonder Women program in East Nusa Tenggara to recruit 10 women to be full-time tailors. Ibu Bekti leads a local women's community to support women in Labuan Bajo — many of whom are gender-based violence survivors — by providing them with new skills and economic opportunities through creating products that promote local wisdom and protect the Labuan Bajo environment.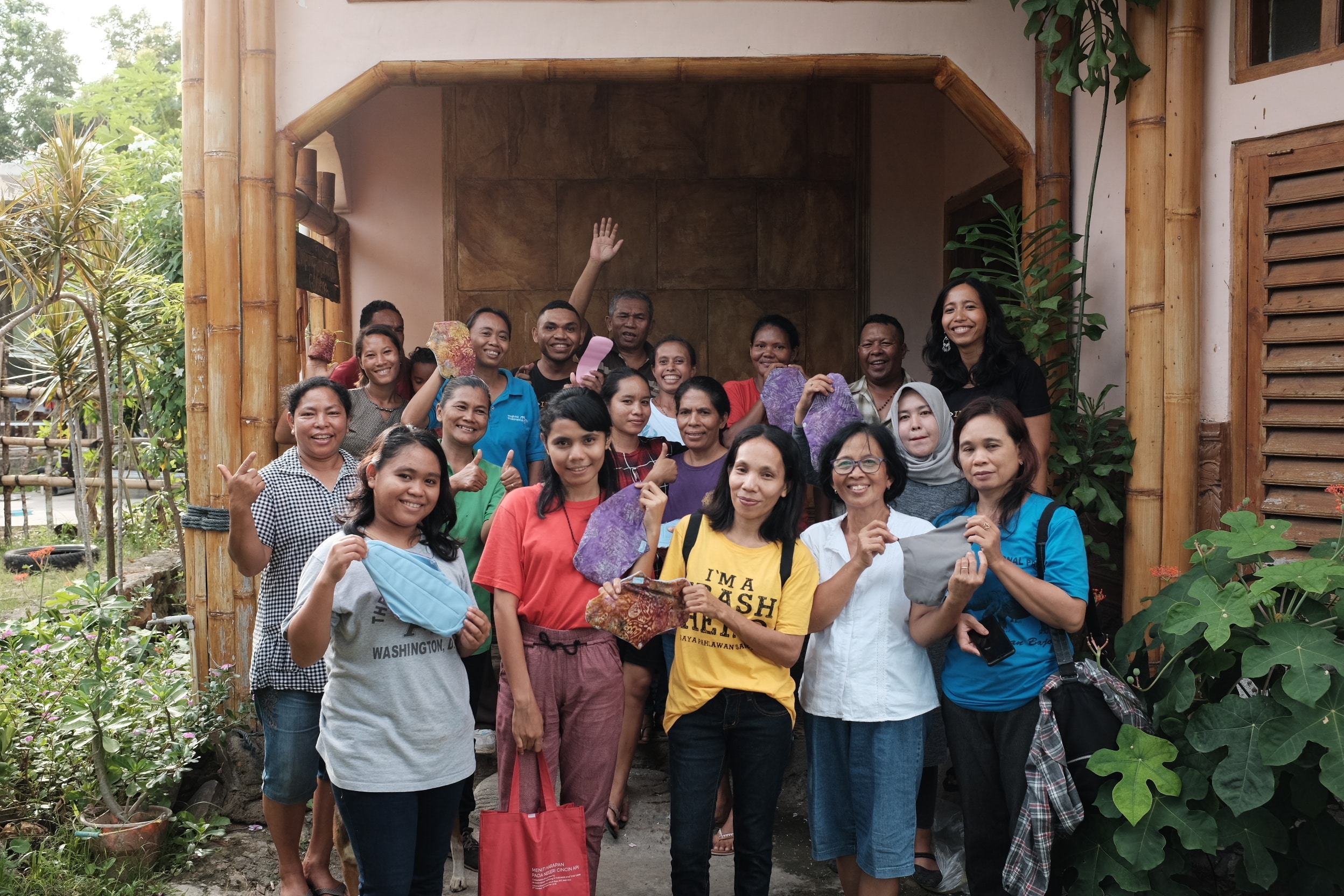 The Perfect Fit pads produced in the Labuan Bajo hub will be used as an educational tool to increase awareness about menstrual health, sexual reproductive health and rights, as well as environment and sanitation. Menstruation is a crucial entry point for women in understanding reproductive health. Yet, lingering taboos and stigma surrounding menstruation — ranging from restrictions to wash hair to feeling sick and dirty during periods — are limiting many Indonesian women from reaching their true potential. A study by the Burnet Institute reported that in rural Indonesia, 17 percent of 512 surveyed students missed at least 1 day of school during their last period due to difficulties related to menstrual health management.

A culture of silence further hinders women in gaining basic knowledge about menstrual health such as the understanding of menstrual cycles, hygiene and health management during menstruation and that periods are not a sign of sickness.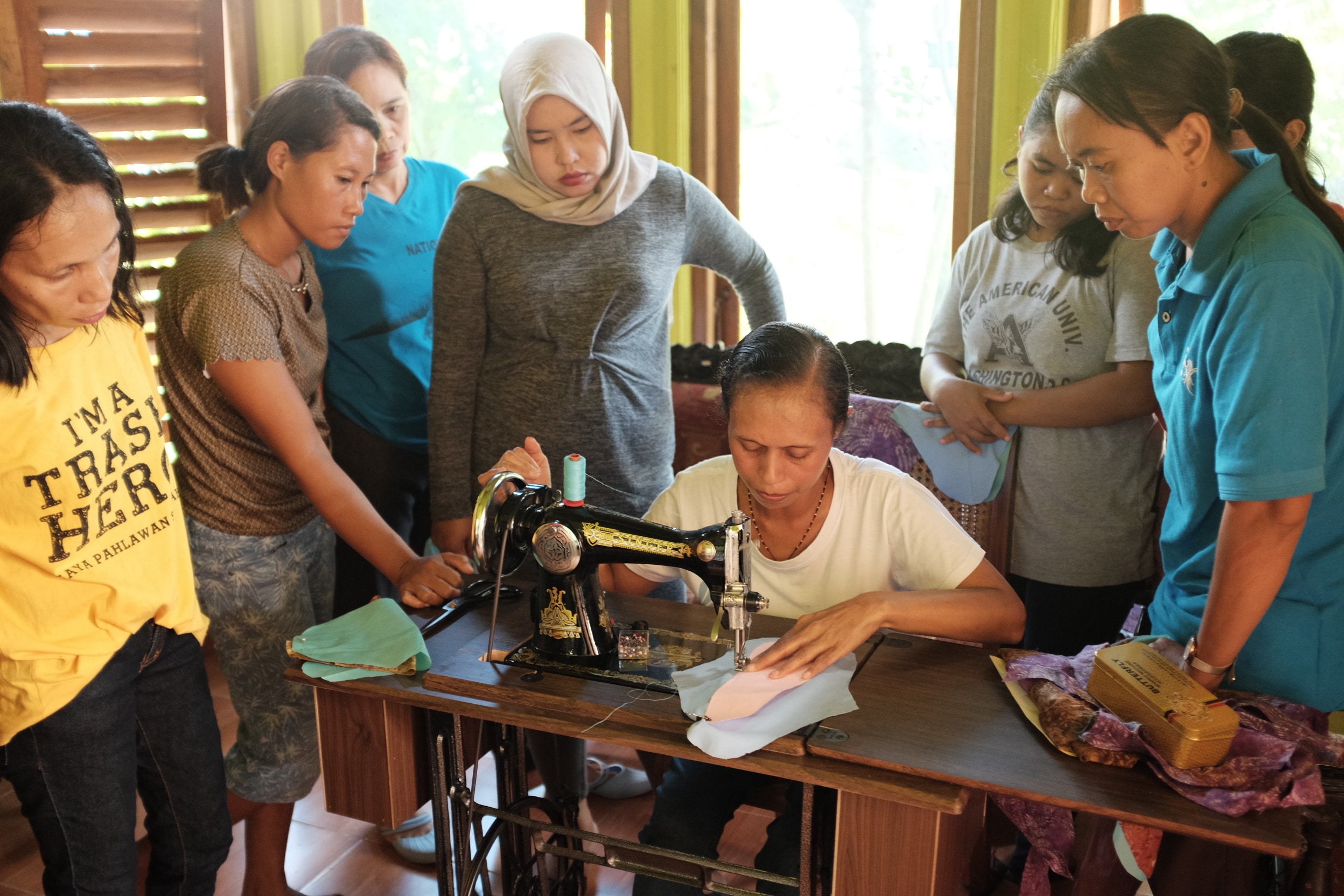 Another important issue to address when it comes to menstrual hygiene is proper waste management, which is one of the pillars of STBM. However in less-developed areas such as East Nusa Tenggara, one cannot rely on having an integrated waste management facility. In a previous research study about menstrual hygiene knowledge in Sumba, we found that women and girls were burying the pads in the backyard, in nearby rivers and/or flushing it down the toilet, polluting the environment and water. Having an environmentally sustainable alternative product that is simple, locally made, affordable and comfortable to wear is key in addressing this issue.
Results from our pilot project in Ruteng showed that the Perfect Fit has been impactful in increasing knowledge about menstruation and sexual reproductive health, in improving health-seeking behaviors as well as in increasing income-generation opportunities among women who were involved in sales and production.
Building on this strong signal, we are optimistic about escalating our impact through the new Labuan Bajo hub so that every woman who menstruates has access to a sustainable menstrual product and is able to gain adequate knowledge of their own body and rights.
Support the women in Labuan Bajo to have better menstrual health management and purchase the The Perfect Fit products are available online here.