A Decade of Addressing Social and Environmental Issues in Pictures
2020 marks one decade since Kopernik embarked on our mission to address the needs of underserved communities through innovative solutions. We take this opportunity to look back, reflect, and share some of our learnings from the past 10 years.
Here are some of the highlights from each year along our journey.
2010 -Toshi and I decided to start Kopernik to find smart, effective solutions to address poverty. Inspired by a new wave of emerging simple technology that were becoming available at that time, we developed a platform that would connect these technologies to communities in remote and rural areas who had no access to these products. The emerging technologies included affordable solar lights, easy-to-use water filters such as Nazava, promising health products such as low cost eyeglasses, and clean birthing kits. In our first year, we reached 21,550 people through technology distribution in China, Haiti, Indonesia, Kenya, Nigeria, Timor-Leste and Vietnam.


Toshi and Ewa introducing d.light solar lights and lifestraw water filters during 'Tech Fairs' in Timor-Leste

2011 - We learned fairly quickly that there was a reason why these technologies were not reaching the people who needed them and that distribution to remote, last-mile locations was extremely difficult and expensive. We began partnering with trusted, local organizations who understood the needs of the communities with whom they worked and had the necessary local connections to get the technologies to where they were needed. We also learned that technology needs differed from place to place and people had very specific preferences on functionality and design. We introduced the concept of the 'Tech Fair' where we would showcase a selection of different types of technologies in each location that could then be selected based on need.


Left: Solvatten UV water purifier in Uganda. Right: Tech Fair in Lombok, NTB
2012 - We conducted our first product testing initiative with a Japanese educational toy company and launched our advisory service, Last Mile Consulting. We realized that there was significant demand to support corporate and public sector clients wanting to develop or distribute innovative solutions that serve the needs of people in emerging markets. These partnerships became a great way for us to advance Kopernik's mission more effectively.
In 2012 we were also humbled to gain international recognition for our work. Rutgers University presented us with the Social Entrepreneur of the Year award, and Toshi was selected as a World Economic Forum Young Global Leader.


Left: Toshi selected as World Economic Forum Young Leader. Right: Ewa receiving the Rutgers University Social Entrepreneur of the Year Award
2013 - Until this point our technology distribution platform had been reaching underserved communities in 26 countries and we realized that our efforts and resources would likely be more effective if we focused more deeply and intentionally on Indonesia - where we were physically located. We had already established strong networks and partnerships across the country and believed that we could be more effective if we invested all our energy and resources in building more effective technology distribution networks here. We launched the Tech Kiosk concept - partnering with local stores (warung) to sell technologies such as solar lights and Nazava water filters, in remote locations across Indonesia.


Left: Sharing session at Kopernik's flagship Tech Kiosk in Bali. Right: A Tech Kiosk in Nagekeo, Flores, East Nusa Tenggara selling simple technologies
2014 - We expanded the Tech Kiosk network to also include 'door to door' sales of technologies through our Wonder Women Indonesia (Ibu Inspirasi) program, which supported women micro-entrepreneurs. In partnership with the International Network on Gender and Sustainable Energy (ENERGIA) and with funding from the Finnish, Swedish, Norwegian, US and Australian governments and the Ford Foundation, we partnered with inspiring women across rural areas of Eastern Indonesia to provide access to simple technologies including solar lights, Nazava water filters, and clean cookstoves.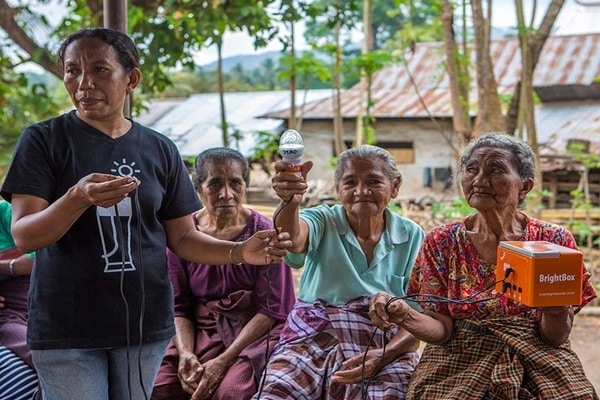 Kak Bolen, one of the Ibu Inspirasi in Adonarra, East Flores introducing solar lights to women in her village.
In the same year, the Ibu Inspirasi (Wonder Women) initiative won the Momentum for Change Lighthouse Activity Award of the UN Climate Change Agency and became the first Indonesian initiative to win this award.

Kak Bolen from Adonarra, on her first overseas trip travelled to Peru with Monica from Kopernik to collect the prestigious UN award on behalf of all the Ibu Inspirasi (Wonder Women).
2015 - The Wonder Women Program continued to grow to a network of 372 women entrepreneurs and earned the IIX-N-Peace Innovation Challenge prize for making clean energy technologies available to hundreds of thousands of people.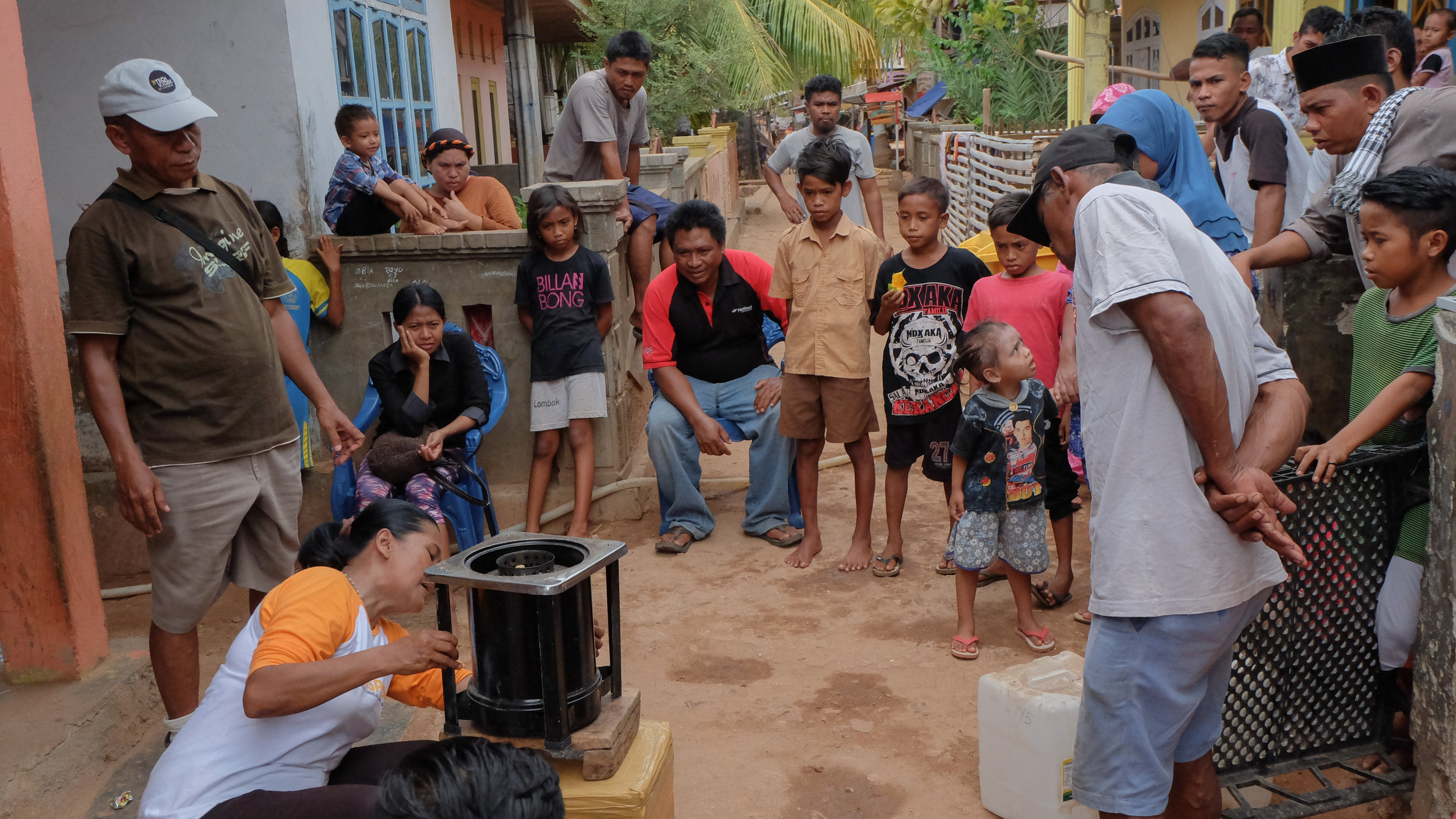 Photo: Ibu Bekti, Ibu Inspirasi, showing how to use a clean cookstove in Labuan Bajo.
The Kopernik team also grew, with 80 team members implementing our technology distribution and consulting projects across seven offices in Indonesia.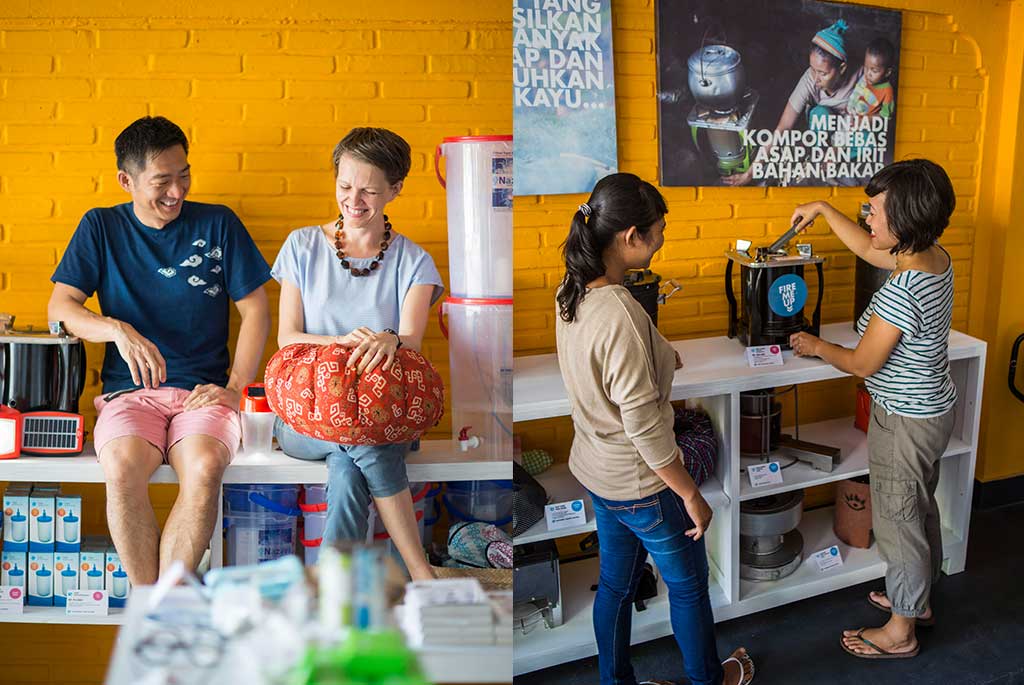 Left: Ewa & Toshi at Tech Kiosk Ubud with cookstoves and Nazava water filters
Right: Citra and Fitri with UB-3 Cookstoves (Photo: WHiteboard Journal)
2016 - Kopernik won the prestigious Zayed Future Energy Prize for the Non-Profit Organization category. This award was a game-changer that enabled us to reach more people with clean energy technologies as well as to take a step back and reflect on how we could make a bigger contribution to solving social and environmental problems. This was the year that we launched our lean experimentation work.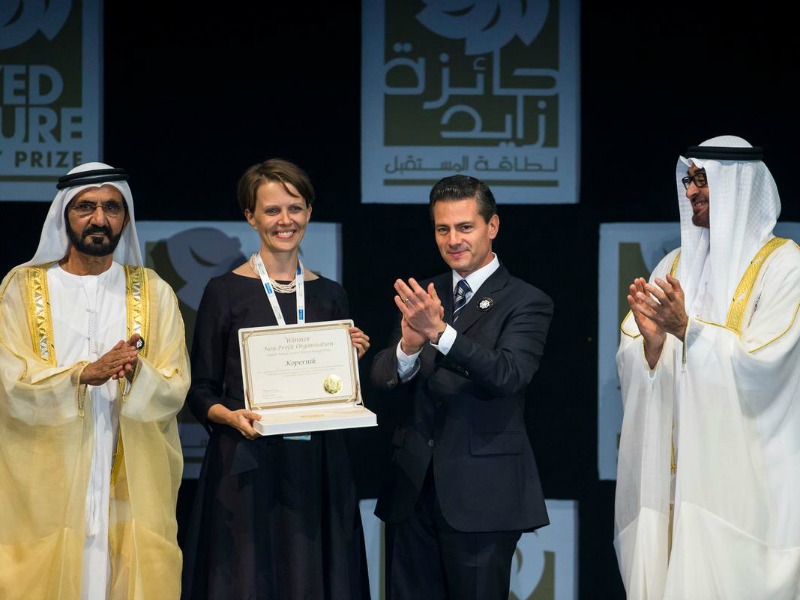 Ewa receiving the Zayed Future Energy Prize in Abu Dhabi, from Sheikh Mohammed bin Rashid Al Maktoum, Prime Minister of the UAE and Ruler of Dubai, Sheikh Mohammed bin Zayed Al Nahyan, Crown Prince of Abu Dhabi, and Enrique Pena Nieto, President of Mexico
This year we also engaged in a range of strategic research initiatives. We embarked on our series of 'Unmet Needs' identification research with smallholder farmers in Indonesia - and published our first 'Unmet Needs Report', documenting the demand for practical solutions to improve farming processes and livelihoods. We also launched our Impact Tracker Technology catalog to help other organizations measure their impact more effectively. We initiated several agricultural experiments to address the needs identified through our research.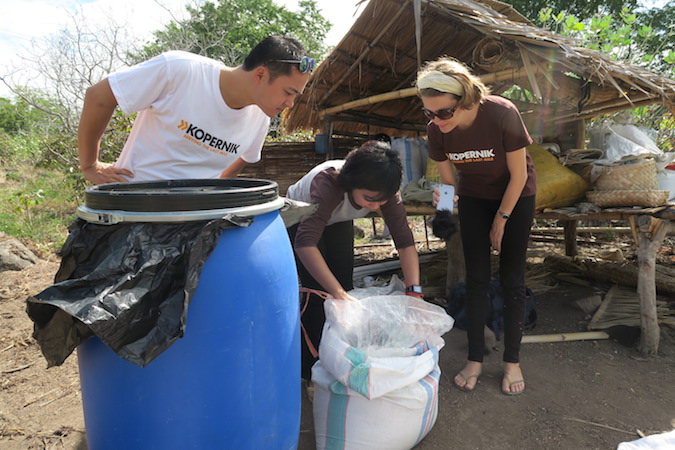 Tomo, Riska and Ewa checking a grain storage experiment in Ile Padung, Flores, NTT.
2017 - We refined our lean experimentation approach and conducted more experiments including a solar desalination technology, developing a haze emergency kit to protect people from toxic air, a grain storage experiment, as well as solar dryers and fermentation technologies for a range of commodities such as cashews, copra and cacao.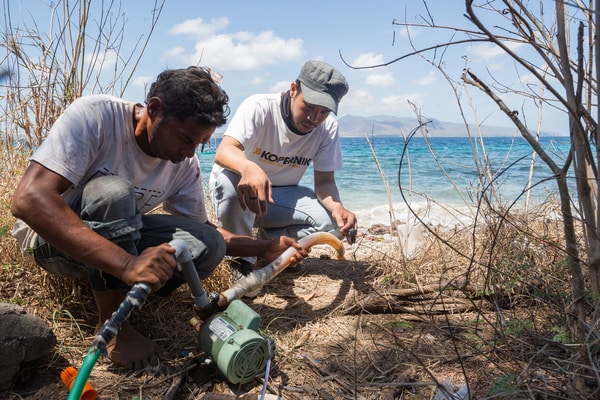 Abe working with a farmer from Ile Padung, Flores on a solar desalination experiment
In 2017 we also responded to a natural disaster that occured on our home island of Bali. During Mount Agung's intermittent eruptions in 2017, we collaborated with partner organizations and individuals through the Mount Agung Relief (MAR) initiative to assist 68,697 people affected by the disaster who were displaced from their homes, with items that included solar lights, food, blankets, tents and the provision of water and sanitation facilities.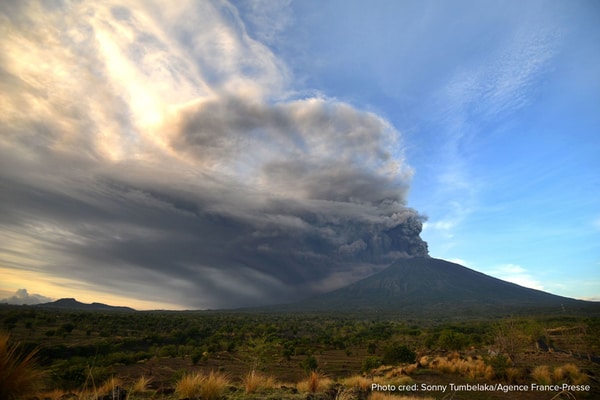 Bali's Mount Agung intermittent eruption in 2017
2018 - By this time, our team had conducted 21 experiments, which included building various models of solar dryers for agricultural produce and working with honey farmers to increase the efficiency of forest honey collection. We had also worked with more than 20 companies to develop or test new products or services for underserved communities. We were now certain of the value that we were bringing to the development sector through our lean experimentation approach and made a big decision to wind down our technology distribution projects and allocate the majority of our resources towards lean experimentation.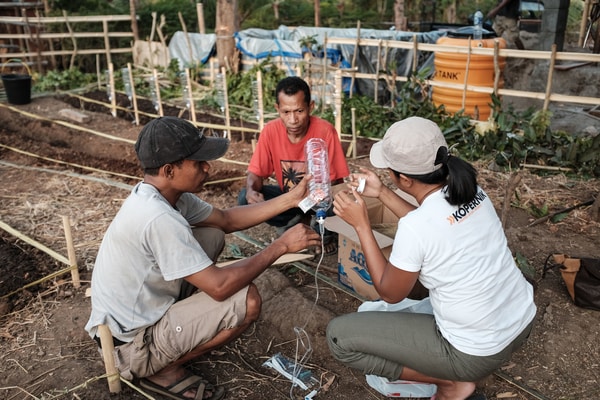 Nanis testing a low cost drip irrigation technology with farmers in Flores
This was the year we concluded our award-winning Wonder Women Program. The five-year long project had supported more than 400 women to become micro-social entrepreneurs, increasing their incomes and making life-changing technologies available in their communities.
Overall our technology distribution programs reached more than 680,000 people.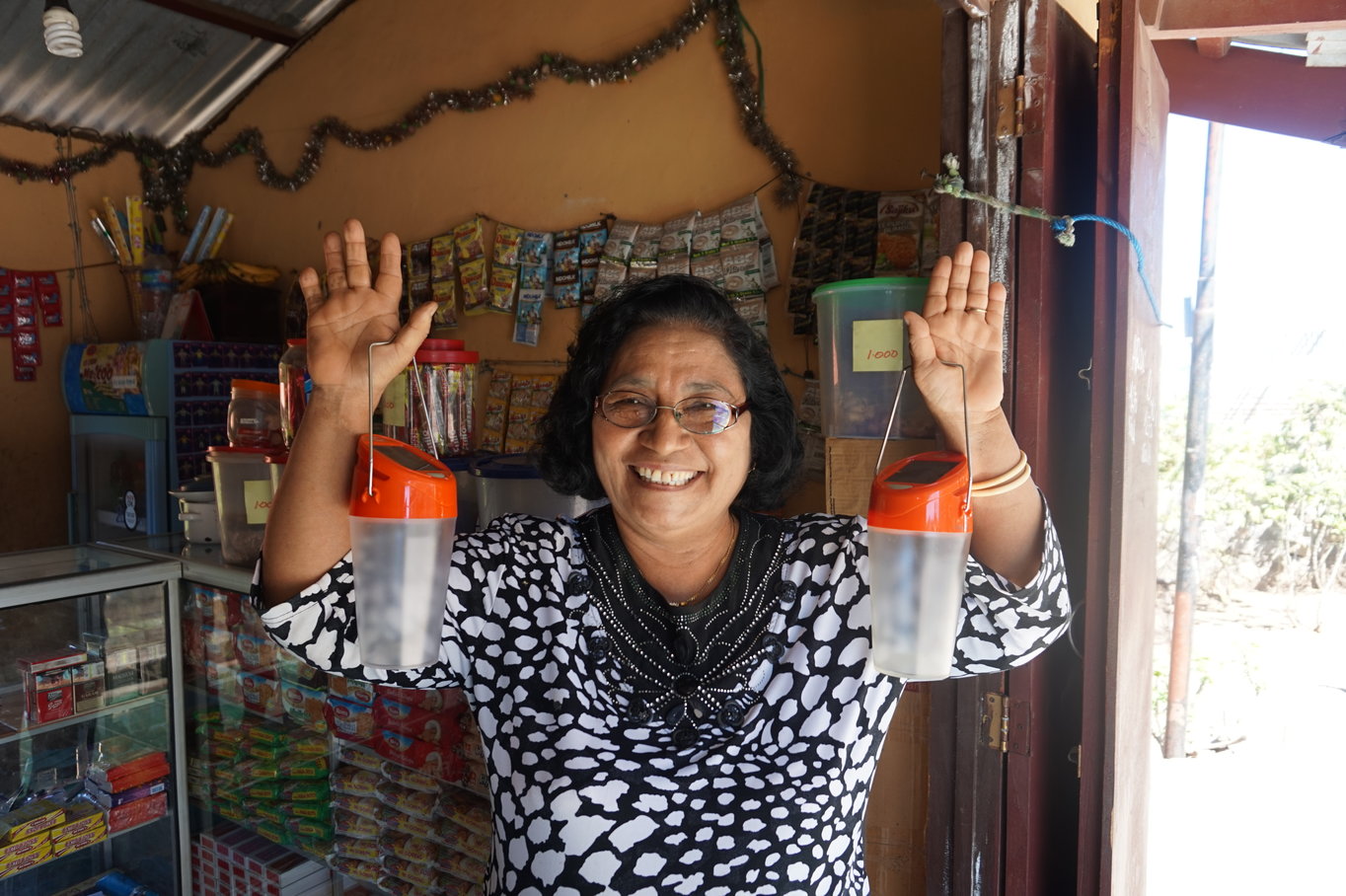 Mama Mia, one of our Wonder Women (Ibu Inspirasi) in Larantuka, East Nusa Tenggara.
2018 was also a year of heartbreak for Indonesia due to three major natural disasters. The earthquake in Lombok, the earthquake, tsunami and liquefaction in Palu and the Sunda Strait tsunami. Kopernik responded to each of these emergencies supporting 68,540 people across the three locations through disaster kit distribution, technology provision and building of water and sanitation facilities among others.


Left: Destruction in Palu following the 7.4 SR earthquake and tsunami. Right: Kopernik Team during the Palu Emergency Response delivering school kits to affected communities (2018)
2019 - Our lean experimentation work continued to grow and additional experiments included the use of Black Soldier Fly Larvae as a duck feed substitute, increasing jamu production in an unelectrified area with an Off Grid Solar System, Plastic Bottle Drip Irrigation in drought affected areas, Grain Storage to address weevil infestation, a Palmyra Leaf Cutter to improve weaving quality, and a range of cooling and preservation solutions to address fish losses in East Nusa Tenggara.


Before and after - fish preservation experiment in East Nusa Tenggara
We also launched Pulau Plastik (Plastic Island) - a collaborative campaign to tackle the issue of single-use plastic in Bali and beyond. Using a behavior change approach, we are leveraging popular culture to increase awareness about the hazards of single-use plastic, to change people's behavior and to advocate for change. In 2019, we completed four 20-minute episodes covering key issues surrounding single-use plastics, as well as Balinese philosophy and its relationship with single-use plastics. These episodes have been screened at more than 100 community events across Indonesia, reaching more than 10,000 people during 2019. We also produced three Public Service Announcements to encourage people to stop using specific single-use plastics.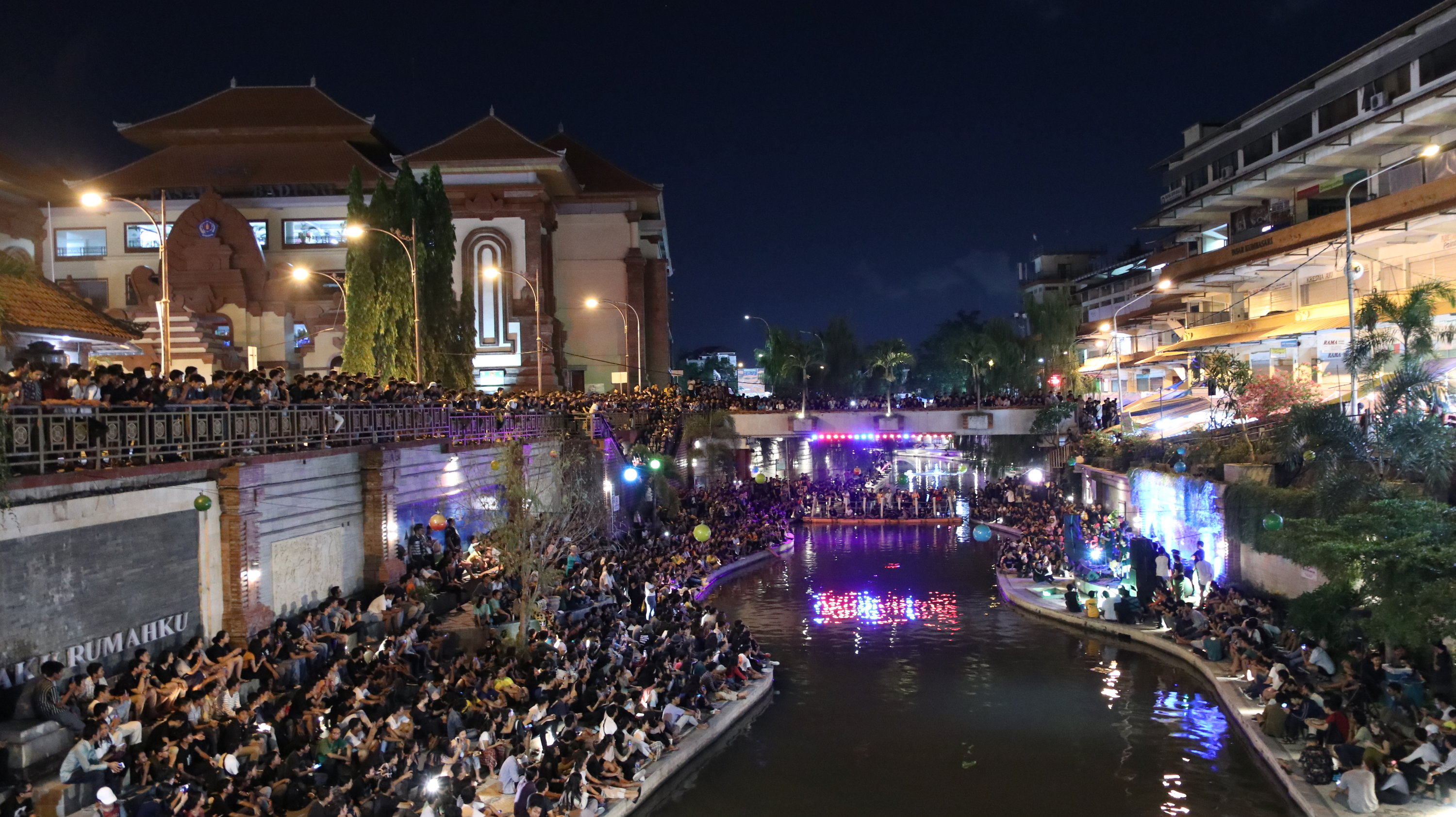 More than 2,000 people attended the Pulau Plastik Series launch event in December 2019 in Tukad Badung traditional market in Bali which was opened by the Mayor of Denpasar.
We also initiated a project to address a taboo topic in Indonesia: menstruation and sexual and reproductive health education and innovation. As an entry point to these taboo discussions, we developed the Perfect Fit reusable menstrual pads to promote good menstrual health practices to girls and women in Ruteng, East Nusa Tenggara. In partnership with Grand Challenges Canada, Simavi, Ayo Indonesia, and The Body Shop, the program has reached 5,500 people and distributed 22,000 reusable pads to date.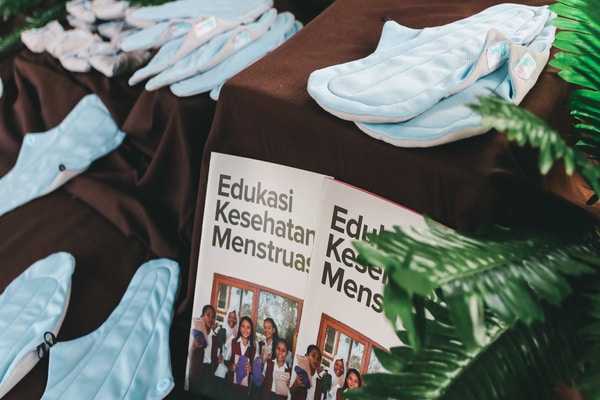 The Perfect Fit reusable menstrual pads to promote good menstrual health practices to girls and women in Ruteng, East Nusa Tenggara
2020 - It's hard to believe that it's been 10 years. It feels both like a life-time and a blink of an eye at the same time. We have made a lot of mistakes, and we've tried to learn from them - as much as we could.
A word about our team. We have been so lucky and so privileged to have some of the brightest, passionate and committed people be part of the Kopernik team, now and over the past 10 years. We've shared so much together, there have been good times, bad times, there have been devastating times.
And it's because of the Kopernik team that we have been able to achieve all that we have until now and I feel so proud to be part of such an amazing team. It is these incredible people who go above and beyond what is expected of them because they really care about the work they do and improving the world we live in. My heartfelt thanks goes to each and every one of them.
In December last year we had our first Kopernik alumni gathering and caught up with many former Kopernik team members who have gone on to do incredible things - we can't wait to follow their journeys over the coming years.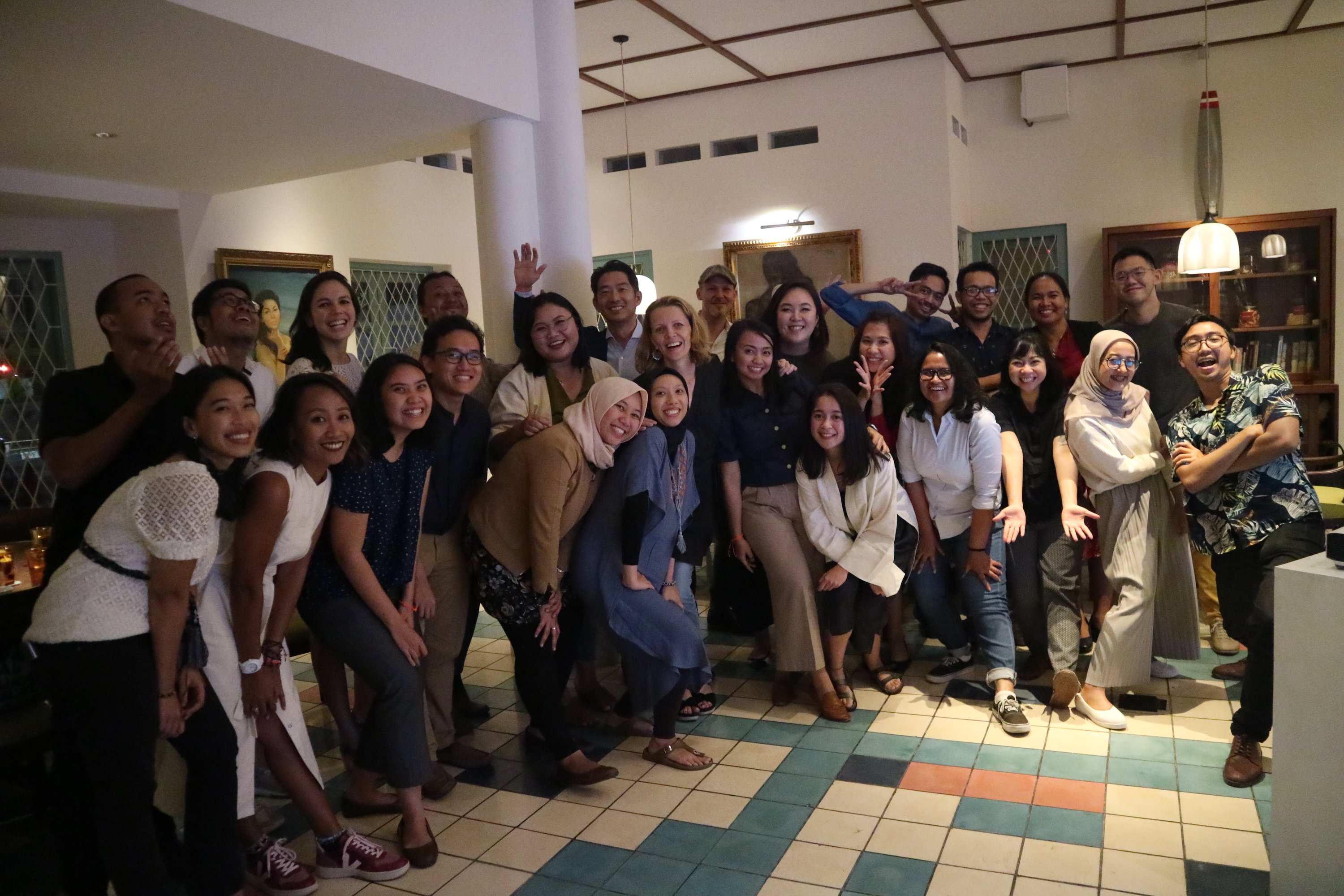 The first Kopernik alumni gathering in Jakarta (2019)
It certainly hasn't been an easy or a smooth ride, but nothing worthwhile ever is. While we are proud of what we have been able to achieve to date, thanks to the generosity and support of so many people and organizations over the years - we are far from satisfied. We are facing an unprecedented environmental crisis, inequality and intolerance are on the rise, and so many unmet needs remain unaddressed. Our commitment for the next decade is to do much more, to do it better and to have a major impact on some of the biggest social and environmental challenges facing the world today.
So happy 10th birthday Kopernik! Let's make the next 10 years really count.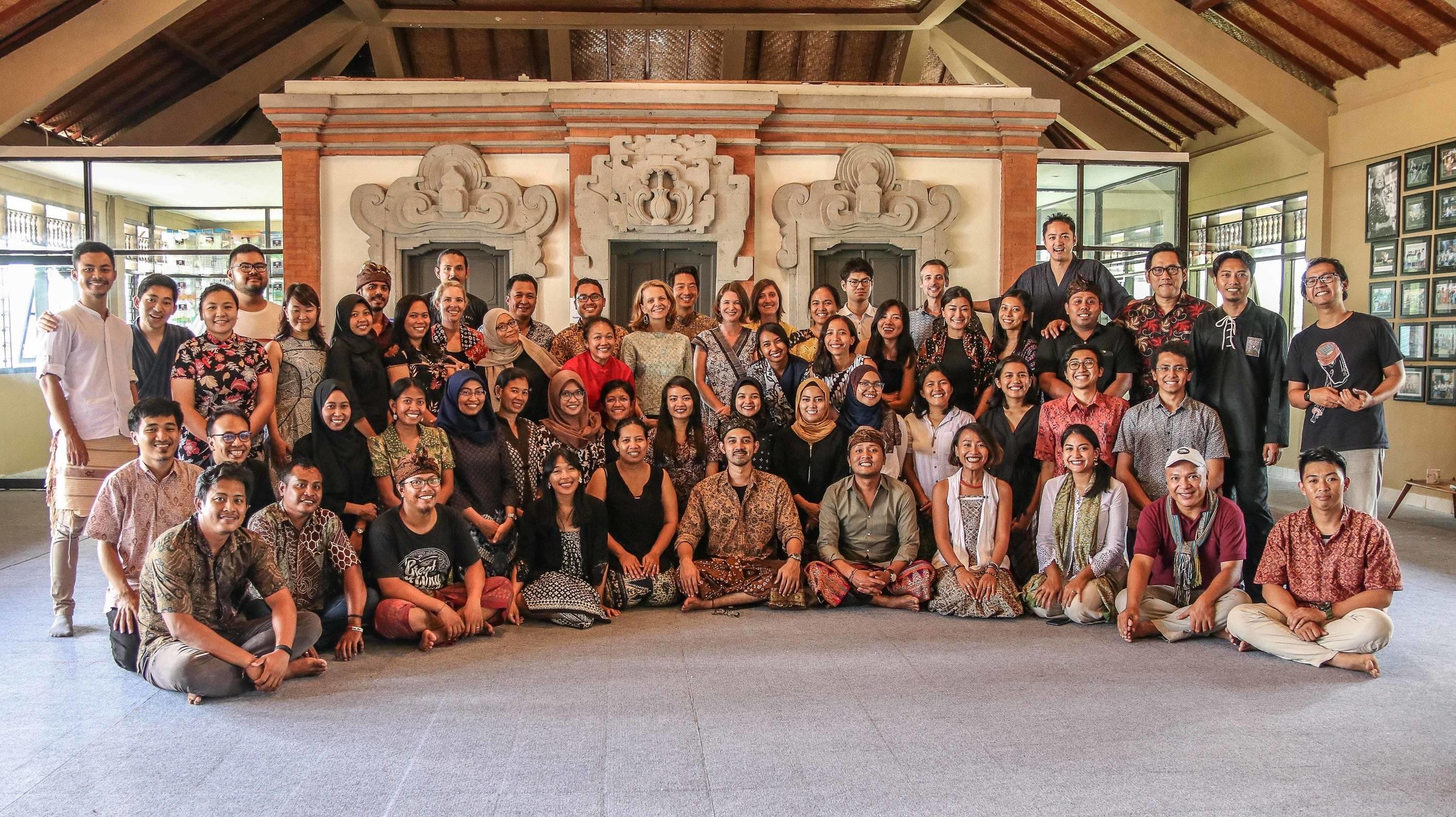 Kopernik Team at the Annual Meeting in 2019